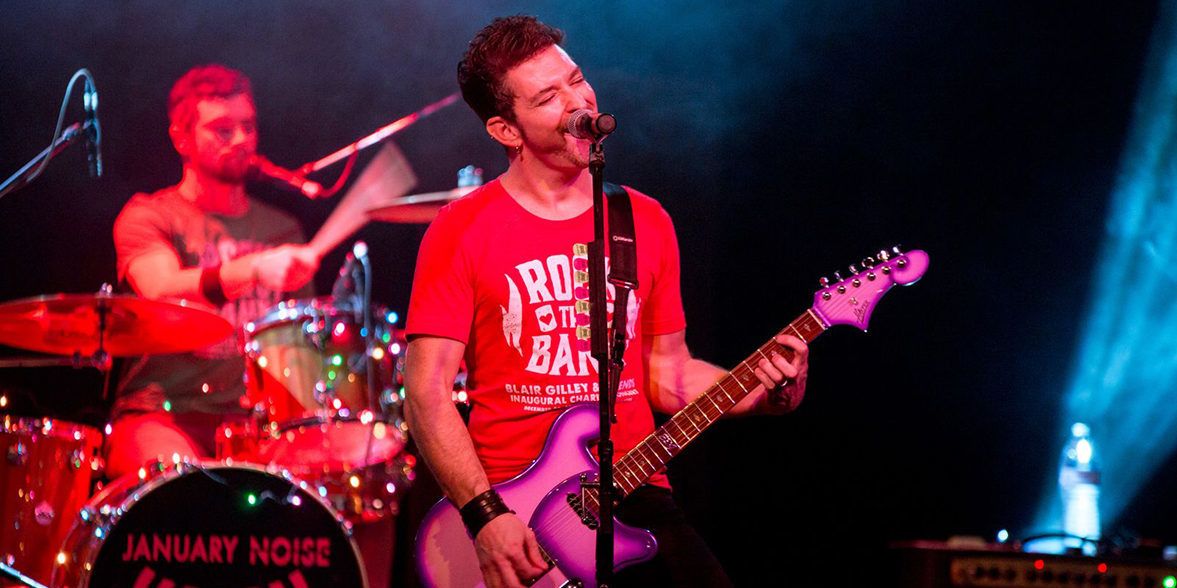 Giving back: We Love You BR Foundation
---
Sitting in front of the television in his Nashville home, Blair Gilley watched as his beloved hometown was overcome with water in the floods of 2016. Unable to return home to lend a helping hand, Gilley couldn't shake the feeling that he had to do something.
"Baton Rouge is still very much home to me, even though I moved away 18 years ago," says Gilley, who has gone from Louisiana to Atlanta to Nashville in pursuit of his music dream. "When I saw that the food bank was still struggling months after the flood, I decided to put on an event to raise some money, even if it was a modest attempt."
Gathering old friends and past bandmates, the group could think of no better way to give back to Baton Rouge than by sharing the passion that had brought them together all those years ago—music.
"Blair and I played music together in a college rock band, but I quit playing to become a CPA," says Randall Dunn, one of the founding members of the We Love You BR Foundation. "We have always kept in touch, and last year Blair called me with a wild idea to give back to the Baton Rouge community with a concert. He put everything together along with Dale Leblanc and me, and we made it happen."
On December 22, 2016, the group saw the fruits of their long-distance labor with the success of their first-ever fundraiser, Rock the Bank. However, while the event raised a decent chunk of change for the Baton Rouge Food Bank, Gilley walked away with a new passion. Rather than focus on large organizations that likely have multiple outlets for funding, Gilley decided if he was going to continue his philanthropic endeavors, they should instead be geared toward those organizations that perform a special role in the community but are often overlooked when it comes to funding.
As the group looked toward incorporating into an official nonprofit following the December 2016 event, Gilley notes that the foundational idea remains that each year they will step back from their hectic schedules to help the many organizations that make Baton Rouge the kind of place you never truly leave.
"After Rock the Bank, we decided that we shouldn't let a year go by without doing another event," explains Gilley. "But the truth is, there is never an opportune time. We are all busy and that's just life. But you just do it. You do it because it makes a difference, whether it be $3,000 or $30,000. It means a lot to these organizations."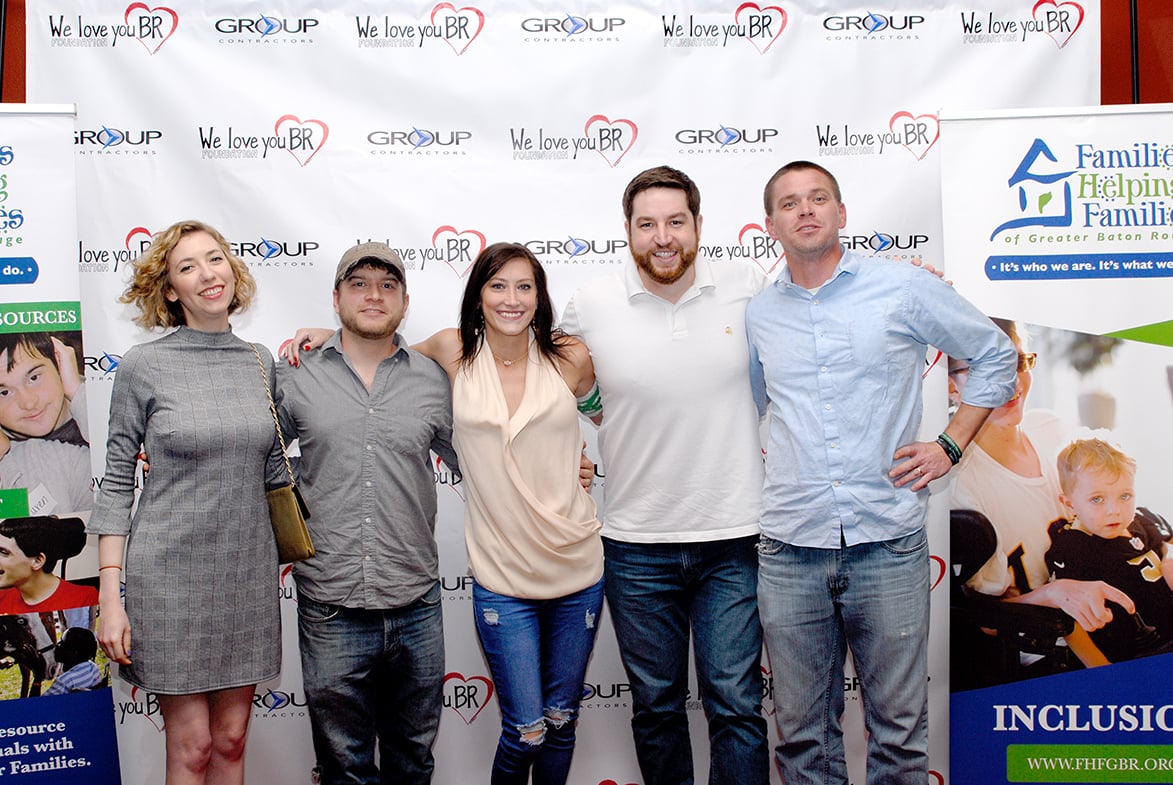 This past December, the group came together once again, this time with the goal of raising funds for two organizations at the inaugural Night of Miracles. Benefitting both Families Helping Families of Greater Baton Rouge and Miracle League at Cypress Mounds, the event was the first to bear the group's official name, We Love You BR Foundation, and it was a huge success.
"The name 'We Love You BR' actually comes from my high-school days when I would play guitar at parties and end with a rock concert-type signoff," says Gilley with a laugh. "It just kind of stuck and became my thing."
And while a 16-year-old Gilley may not have meant the phrase in any sort of definite terms, the adult he has come to be is turning increasingly toward bringing the nostalgic signoff into reality.
"I have a desire to help Baton Rouge," says Gilley. "I would like to see the organization grow into something more than me—something I started and saw flourish."
"The true story here is not about Blair, Dale or me," adds Dunn. "It's about those who have benefitted from We Love You BR and those who will benefit for years to come."
To become a member of We Love You BR or to find more ways to help, visit weloveyoubr.org.