Flower cart rentals are a budding party trend
Wake up and smell the roses, tulips, peonies and just about any other flower you can imagine. The Floral Cottage Florist is bringing them all to parties throughout the area courtesy of its new flower cart rental service.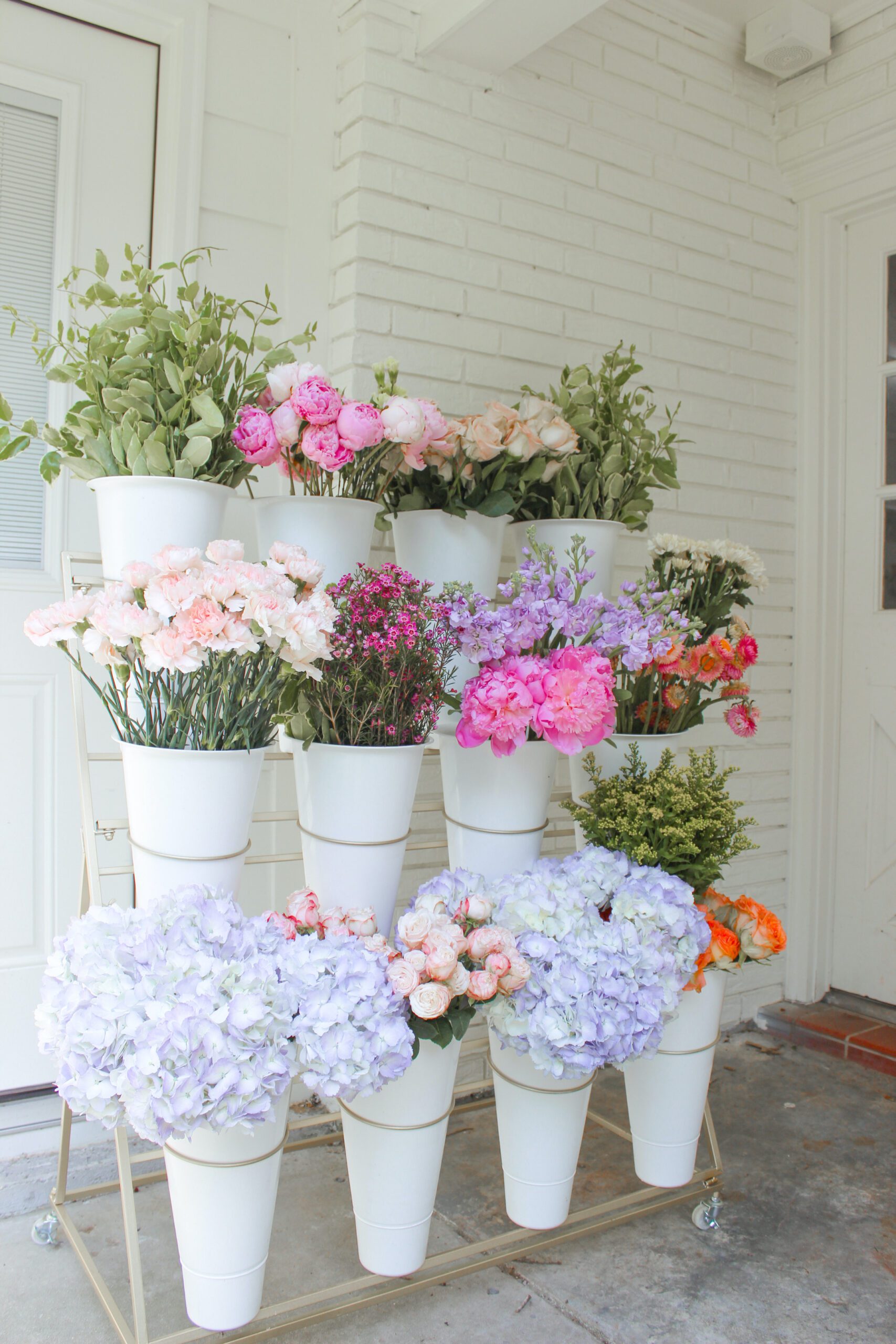 Based in the Prairieville, the family-run business has been sharing a love for floral design since 1999, and this new venture is just another way they are working to bring something fresh to the community. The cart not only acts as a party design element, with its buckets of sorted blooms adding bursts of color, but it also doubles as both an activity and a party favor.
With around 150 seasonal blooms, as well as greenery and even vases, the cart gives guests a chance to try their hand at floral design, creating bouquets that can be taken home at the end of the event. An attendant from The Floral Cottage is also available to give on-site advice, helping guests perfect their visions.
"The flower cart is beautiful. It smells great. And it's a really fun, hands-on experience that gets everyone involved," says Danielle Hutchinson, client liaison and delivery coordinator.
And, at their heart, isn't that what parties are all about? Giving guests a memorable way to connect with one another is the goal of any get together–or at least the good ones. As we move into the busy party season this fall, here's hoping for more chances to grow and bloom.
---
For more information on The Floral Cottage Florist and its flower cart rentals, visit thefloralcottageflorist.com.