Fantastic Fungi: The unusual varieties at Mushroom Maggie's Farm are fit for a foodie fairy tale
---
The Mushroom Maggie's Farm booth at Red Stick Farmers Market is an otherworldly array of textures and earthy jewel tones. Oyster mushrooms in silver, gold and sunset pink. Chestnuts in amber hues. Crisp-skinned pioppinos that look like milk chocolate drops. Snow white lion's mane. Who knew delicious, nutritious mushrooms could be so beautiful?
Maggie Long and her husband Cyrus Lester grow more than a dozen varieties of mushrooms on their farm in St. Francisville. Farmers market customers may be first drawn to the mushrooms' exotic appearance, but the savviest among them are equally enamored by the products' stature as one of nature's super foods, boasting B vitamins, protein and Vitamin D. For the home gardener, a selection of Maggie's mushrooms is available in fruiting blocks complete with growing and harvesting instructions.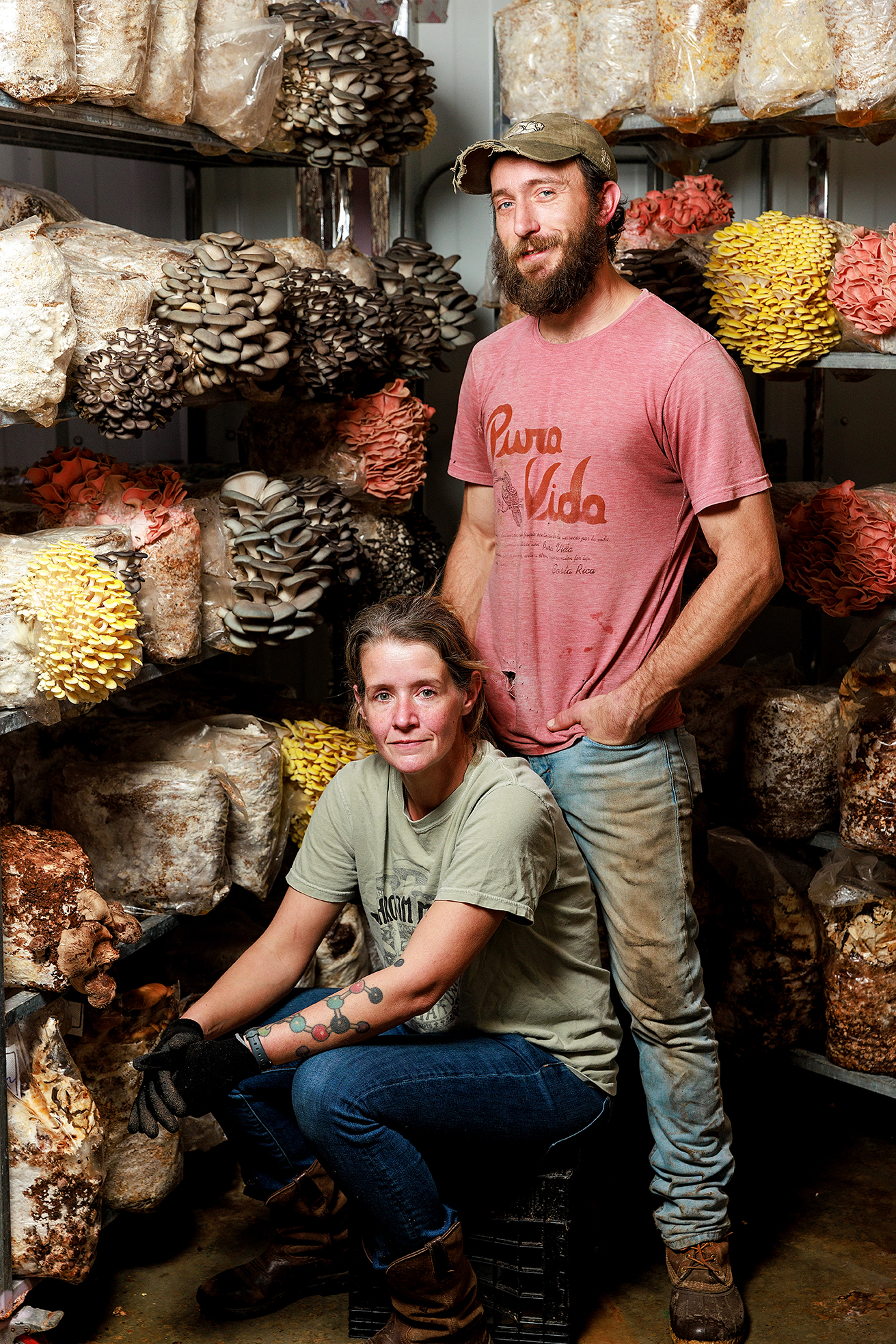 This is how the operation works in the St. Francisville "lab" where the crop originates. Steam-sterilized oak sawdust is inoculated and growth begins. Within a month, some varieties are ready to be carved from the block and prepared for eating.
It's a true labor of love for Maggie and Cyrus, who dedicate their time to picking mushrooms twice a day, every day. "We don't go out much,' Cyrus says, laughing. "It's like milking cows. You can't let them go too long. You need to pick at the ideal stage in their life cycle."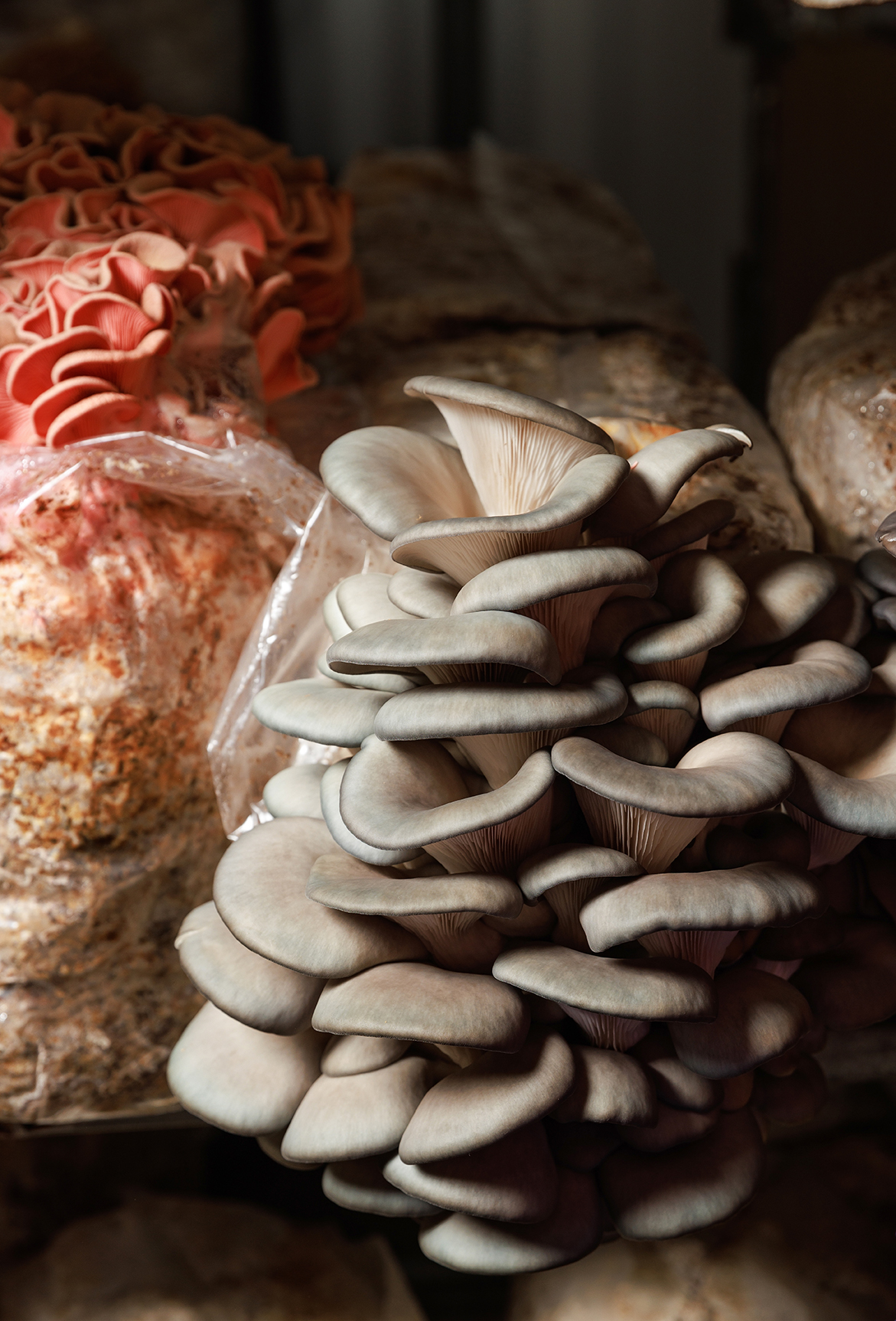 The couple currently tends and harvests between 1,200 and 1,500 pounds of mushrooms each week. They grow a lot in a small space, and expansion of their operation is front and center of their future plans. Maggie and Cyrus hope to triple production when they complete the first phase of those plans. "Right now, we're focused on purchasing land and building a new facility," Cyrus says.
A key part of Mushroom Maggie's business model is its relationships with the chefs and kitchen staff of the restaurants that feature their year-round harvest. "It's so important to build relationships," Maggie says. "When other crops are down in the winter and summer, we can still be featured on menus."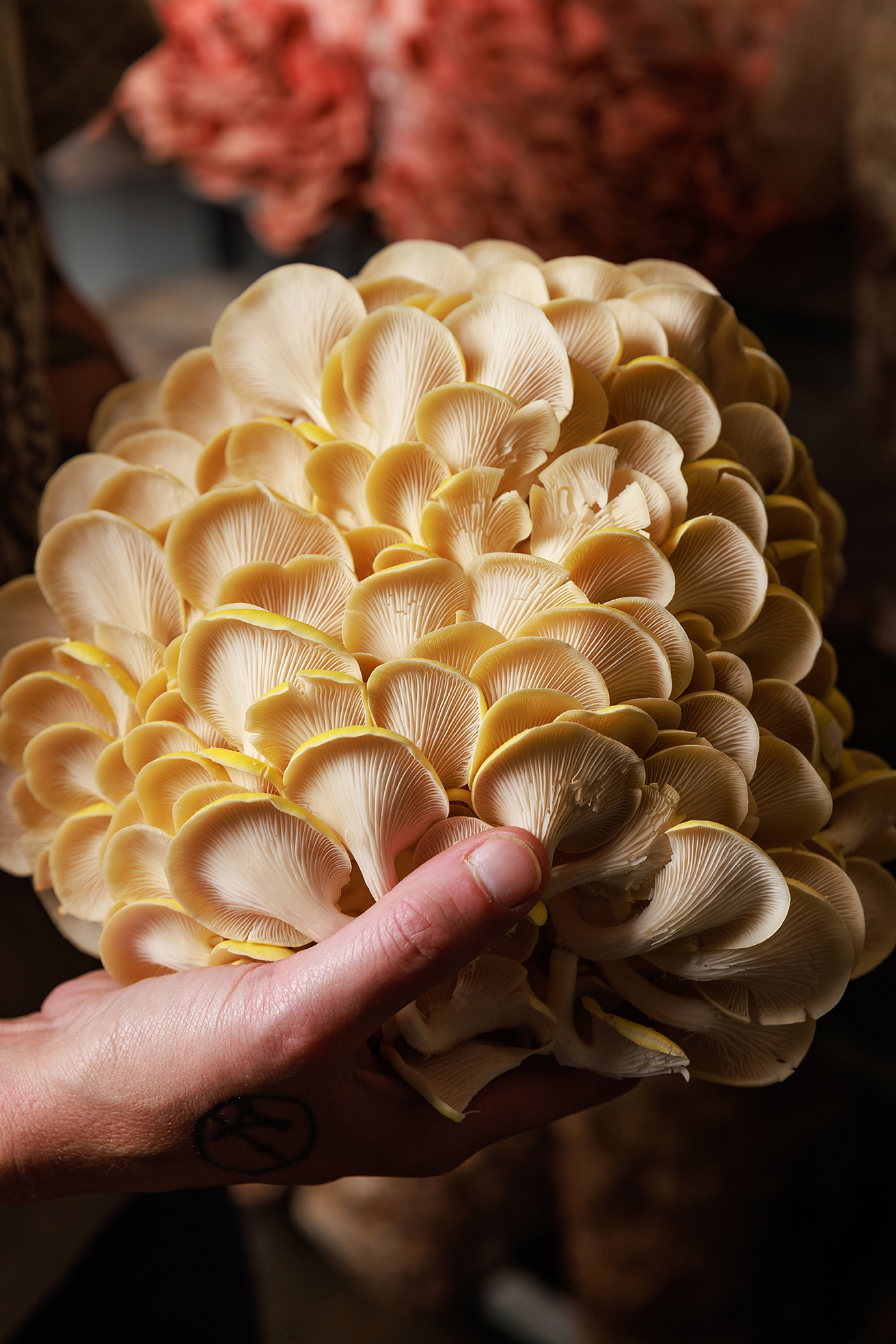 In addition to fruiting blocks and baskets of fresh mushrooms, Mushroom Maggie's converts some of its mushrooms into sublingual supplement drops, concentrating the potency of mushroom nutrients. "It's overwhelming to see how the customers have been responding to the tinctures," Cyrus says. "We are trying to keep up with demand."
Maggie says she enjoys having the opportunity to bring something new to local consumers, but the real root of the couple's business lies in a more personal mission. "We want to build something to make our kids proud of us," Maggie told This Week in Louisiana Agriculture in a video interview that's now featured on the Mushroom Maggie's website. "It's really for them."
---
To see more featured farmers from our March 2023 cover story, click here.