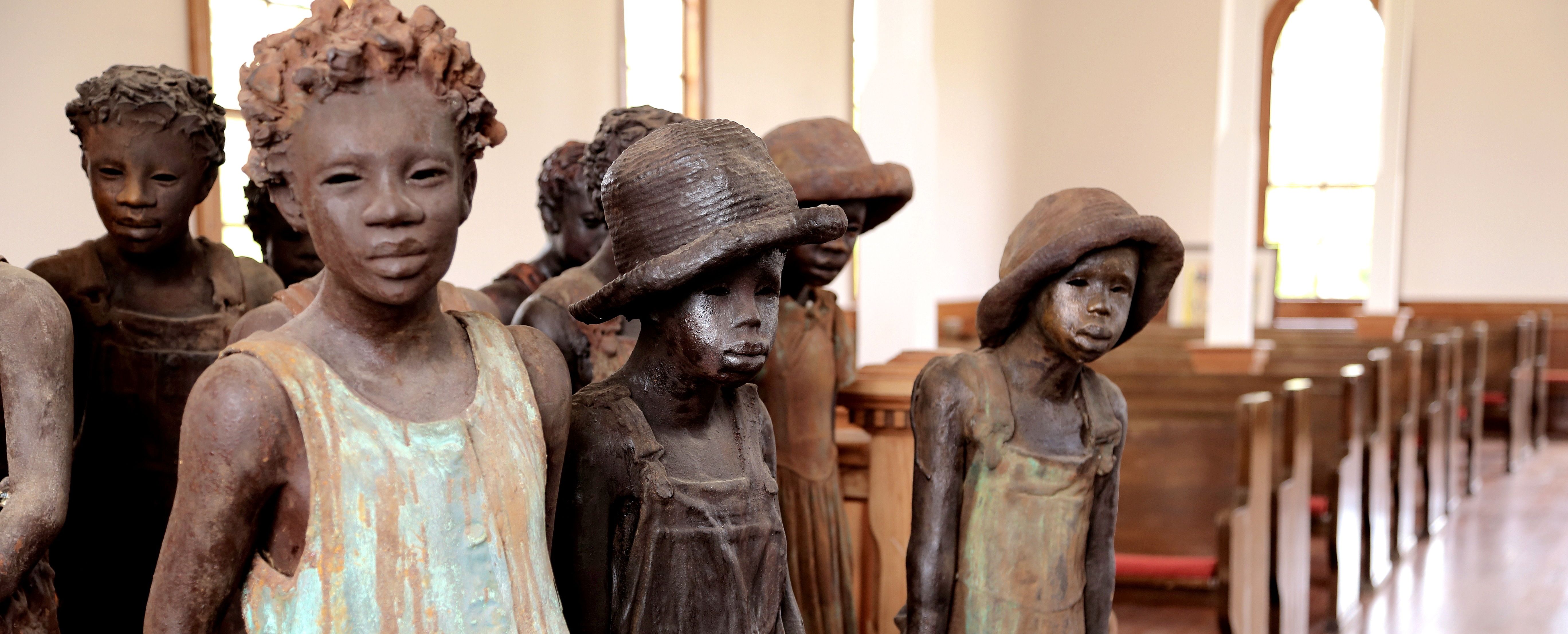 Experience: River Road road trip
Photo by Mike Greenberg
A slave's perspective
Historical and moving sights abound along the winding Mississippi River. An ideal place to start is the newly opened Whitney Plantation (above) in Wallace, the only plantation museum in the state to focus on the slaves who lived, worked and died there. Whitney offers informational tours unlike any other, with features including the Field of Angels, a memorial dedicated to the 2,200 slave children who died in Louisiana before their third birthdays, and a Wall of Honor identifying 350 slaves who worked here when this was a bustling sugar cane plantation.
225-265-3300
whitneyplantation.com
Plantation culture
Evergreen Plantation is touted as the most intact plantation complex in the South, with 37 buildings on the National Register of Historic Places. Privately owned and still a working sugar cane plantation, the home is located in Edgard on the west bank of the river. A 90-minute walking tour includes viewing the "Big House," a home that began as a raised Creole house in 1790, and 22 slave cabins. The tour highlights the plantation's dependence on slave labor and, later, that of freed African-Americans.
985-497-3837
evergreenplantation.org
Colorful opulence
The San Francisco Plantation in Garyville dates from the 1850s and is one of the most distinctive and ornate sugar cane plantations in the state. Although brought back to its original splendor in the 1970s, the property fell into disrepair again, and a new $1.3 million renovation was just completed last fall. Each year more than 10,000 people visit the galleried home, which was built in the old Creole style also known as "Steamboat Gothic" and features hand-painted ceilings, remarkable architecture and vivid colors.
888-322-1756
sanfranciscoplantation.org
Soulful food and art
Traveling up and down River Road can really work up an appetite. To satisfy your stomach and your artistic whimsy at the same time, stop by the Grapevine Cafe and Gallery in historic downtown Donaldsonville. The restaurant serves authentic Creole and Cajun food—save room for the award-winning bread pudding—and showcases local artists and musicians. Opened in 2001 after a major renovation, the near 100-year-old building features Art Deco-style brickwork and original mosaic tile floors.
225-473-8463
grapevinecafeandgallery.com