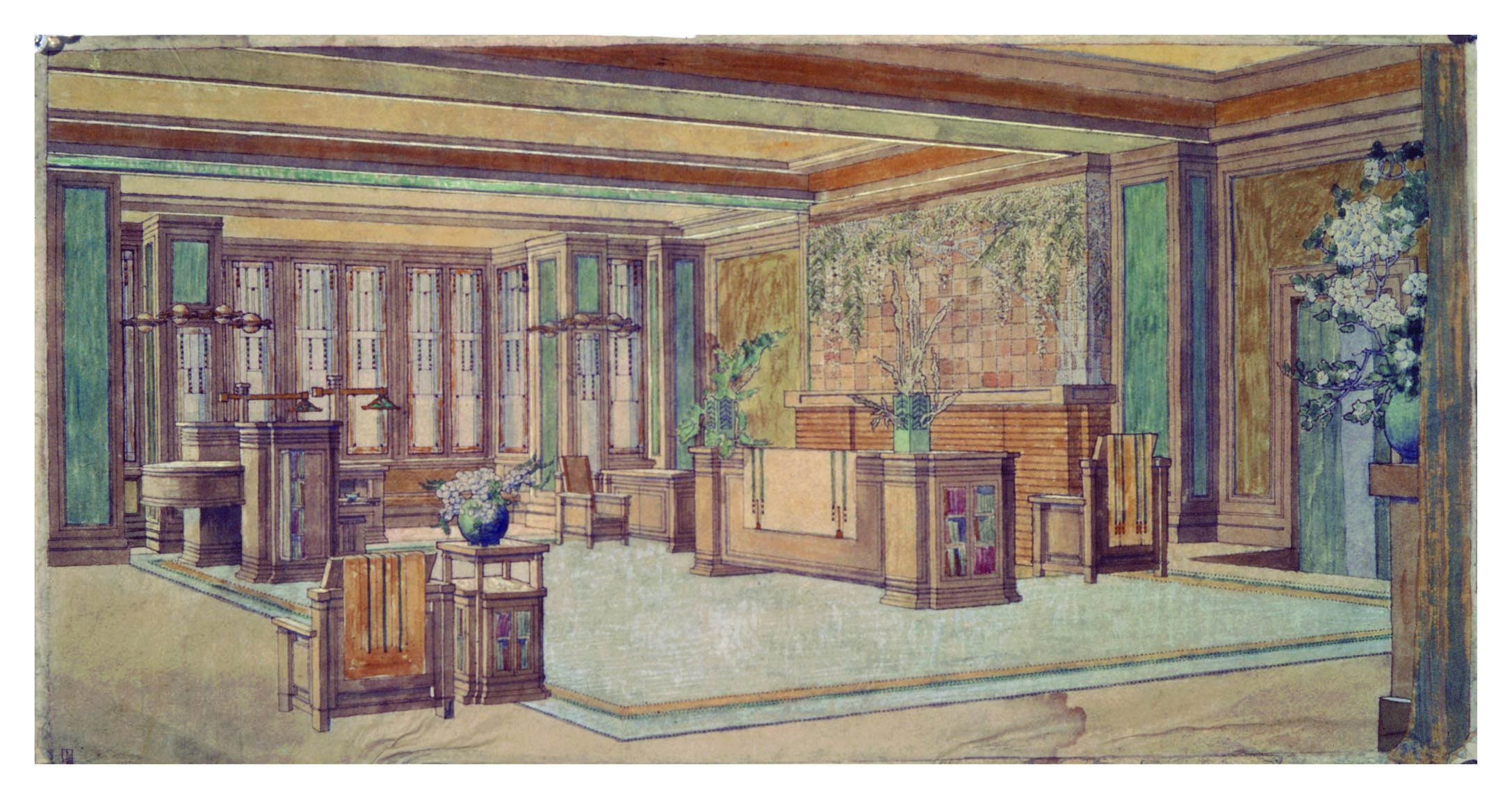 On exhibit: Frank Lloyd Wright: Architecture of the Interior
---
West Baton Rouge Museum, through June 4
This year marks the 150th anniversary of the birth of Frank Lloyd Wright, but it was West Baton Rouge Museum director Julie Rose who made a special birthday wish—to host a touring exhibit on the legendary architect's work. Rose's wish fittingly comes true this spring even as she prepares to depart her post to accept a position at John Hopkins University.
"I'm happy that we could send her off with a great final exhibit," says West Baton Rouge Museum curator Angélique Bergeron. "It's only fitting that she leaves us with a bang!"
Organized by International Arts and Artists in cooperation with The Frank Lloyd Wright Foundation, this exhibition features reproduction drawings and photographs that reveal how Wright aimed to convince the public that architecture should be about creating an environment that adds value to everyday life. That meant designing rooms in harmony with their natural surroundings and creating flexible spaces to accommodate changing needs.
"Wright marked the start of a distinctly American style of architecture," Bergeron says. "During his seven-decade-long career, the lifestyle of the American family changed dramatically. The formality of the Victorian period ebbed, and society adopted an informal, consumer-based lifestyle. Wright was determined to design a house that reflected the uniquely American way of living as it evolved."
The museum team added local flavor to the show in the form of a collection of Newcomb Pottery, as well as furnishings by Baton Rouge craftsman Ford Thomas. Visitors will also see a Frank Lloyd Wright chair from the now-demolished Larkin Building in Buffalo, New York.
In conjunction with the exhibit, the documentary Masterpieces: The Most Extraordinary Buildings Designed by Frank Lloyd Wright will be screened at Manship Theatre at 7 p.m. on May 11, followed by a Q&A session with filmmaker Michael Miner. The following day, Miner will present a free lunchtime lecture at the West Baton Rouge Museum.