Behind the scenes with three Baton Rouge tastemakers who know how to host
Sure, life is busy, and the to-do list feels endless. There's no shortage of stress—but there's a big shortage of time. When meeting up with friends, it's often easiest to gather at a local restaurant. Thankfully, not everyone feels this way.
There are those in the Capital City who truly thrive on hosting a dinner party. After all, home entertaining has long been a significant part of the south Louisiana cultural fabric. At no time is this more common than during the holidays. As the frenzy of a punishing schedule gets the best of many of us, plenty of local hosts and hostesses are embracing the idea of having friends over for dinner.
Kathy Mangham, Garland Goodwin Wilson and Monique Evans each have their own flair for entertaining. And they love to cook and converse. These three dinner party enthusiasts reject the notion that life's too busy to entertain.
Read on to see parties aplenty and glean ideas that are sure to inspire you to turn on the oven and set the table: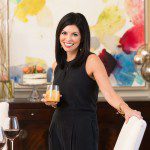 Savoring the season: Kathy Mangham's menus are motivated by fresh flavors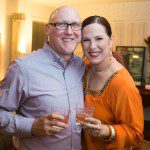 Musical chairs: Garland Goodwin Wilson mixes people as easily as place settings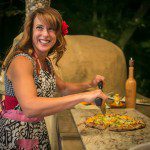 Homemade hits a new high: Monique Evans' entertaining style is upper crust