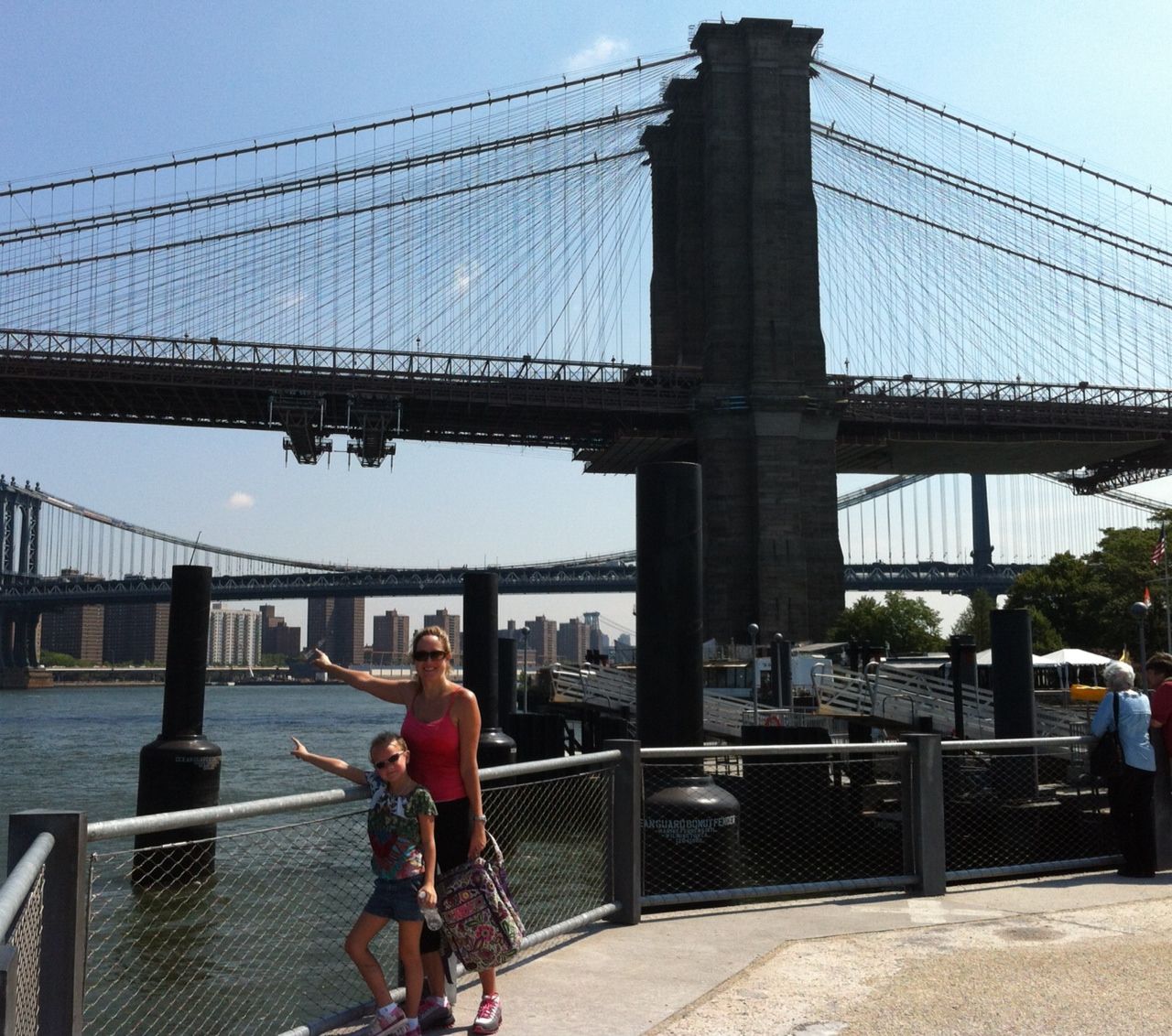 Travel Journal: New York City
Seen through the eyes of Kathryn Rothkamm
Who went: Kathryn and her 7-year-old daughter, Audrey
We went because: I started the tradition of a mother/daughter NYC adventure a few years ago with my oldest daughter Katie Belle, who was 7 at the time, to bond before my third daughter was born. I promised Audrey that when she was 7 I would bring her to New York, too.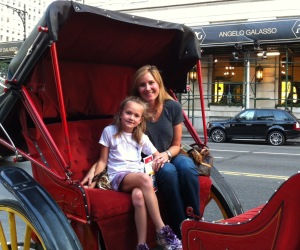 Hotel recommendations: We stayed at The Plaza Hotel. It was an absolutely wonderful experience. We were there for a week and with our many comings and goings, we got to know many of the hotel staff members. They were so sweet to Audrey and always made such a fuss over her. Not to mention, the location was perfect for us—across the street from Central Park and FAO Schwarz!
Where we ate: The nature of our trip was more casual, so our dining was very low-key. About two blocks from The Plaza is a restaurant we loved called Sarabeth's, where we ate twice.
Favorite historic landmark: Audrey and I both really enjoyed Central Park. With our hotel across the street, it was the first thing we saw each morning and the last thing we saw at night. It is so immense with a plethora of activities that we never ran out of options. This is also where we ate our first official New York hot dog.
A great experience off the beaten path: I highly recommend a bike tour across the Brooklyn Bridge. It was amazing for both of us, and great exercise, too. Luckily, the guide pointed out a trapeze school that was located alongside the Hudson River. I knew Audrey would love it—and the concierge at our hotel secured Audrey the last spot in a class the following day. Surprisingly, one of the instructors, Brett Alberti, is a grandson of Charlie McClendon and from Baton Rouge. He really made the experience even more enjoyable.
Local attraction worth experiencing: After we rode across the Brooklyn Bridge on our bikes, we took a ferry taxi back to Manhattan. It was actually a tour ferry, so we got right alongside Lady Liberty and saw many other must-see sights from the boat.
Worth the splurge: As with my first trip to New York with Katie Belle, Audrey and I made a special trip to Tiffany & Co. I let her pick out whatever charm she wanted, and I picked out the strongest chain they had. Two of my daughters now have a necklace from Tiffany's to remember our special trip to New York together. I always manage to get a little something for myself, too.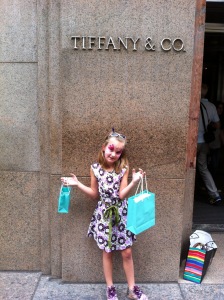 Something surprising we learned on the trip: Bringing children to New York is quite easy. Everywhere we went locals were happy to speak with us and ask how we were enjoying our trip. Restaurants gave my daughter free food, FAO Schwarz painted her face, and the captain of our glass roof dinner cruise around Manhattan invited her to steer the boat and sit in the captain's chair—a very VIP treat, he told her. Her joy was my joy.