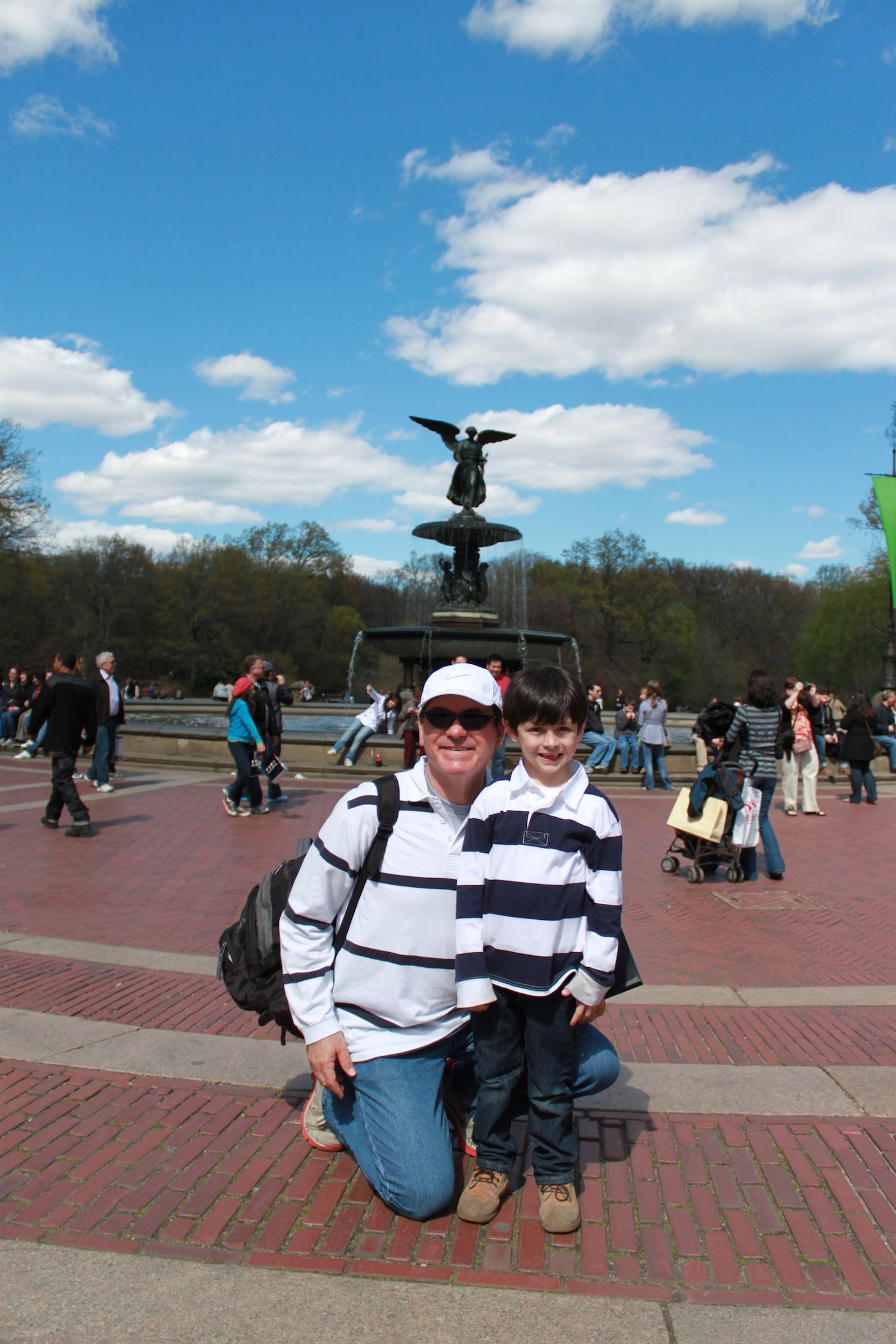 Travel Journal: New York City
Seen through the eyes of Mark and Bethany Sclafani with son Stephen
We went because: We went to celebrate Mark's 50th birthday. We've been to NYC many times over the years but never with a 6-year-old. It was great!
Hotel recommendation: Hilton Garden Inn Times Square
Where to eat: Junior's Most Fabulous Cheesecake & Desserts
Favorite dish on the menu: Cheesecake, of course.
Local attraction worth visiting: The Intrepid Sea, Air & Space Museum, featuring the aircraft carrier Intrepid.
A great experience off the beaten path: The High Line. This public park has been created on a 1.45-mile-long historic rail structure elevated 30 feet above West Side streets of Manhattan.
Worth the splurge: Orchestra tickets for The Lion King.
Not worth the splurge: Orchestra tickets for Mary Poppins, or waiting in a long line to eat at Ellen's Stardust Diner.
Something surprising we learned: The city is filled with great experiences for children. A few of our favorites: renting a boat at Central Park Boathouse and rowing around the gorgeous park; playing at Diana Ross playground; and taking a Double Decker bus tour. Even the subway is fun for kids!
Insiders' tips: The Staten Island Ferry is free. As you ride around New York Harbor in it, you get great views of the Statue of Liberty and the Manhattan skyline.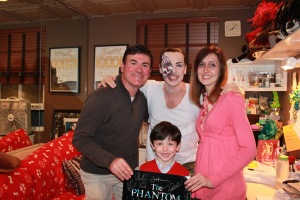 Something we won't forget: A friend who is the dance captain at The Phantom of the Opera arranged to give us a backstage tour at the Majestic Theatre. We saw how props hang from the rafters, and we also saw up close some costumes, hairpieces and makeup. Stephen was transformed with a mustache and beard. If the theater tour wasn't enough, she invited us back a few nights later to meet the cast. It was an experience none of us will ever forget.
We would suggest this trip to others because: New York has something for everyone: arts, museum, shopping, theater, restaurants, sports, historic landmarks and nightlife.