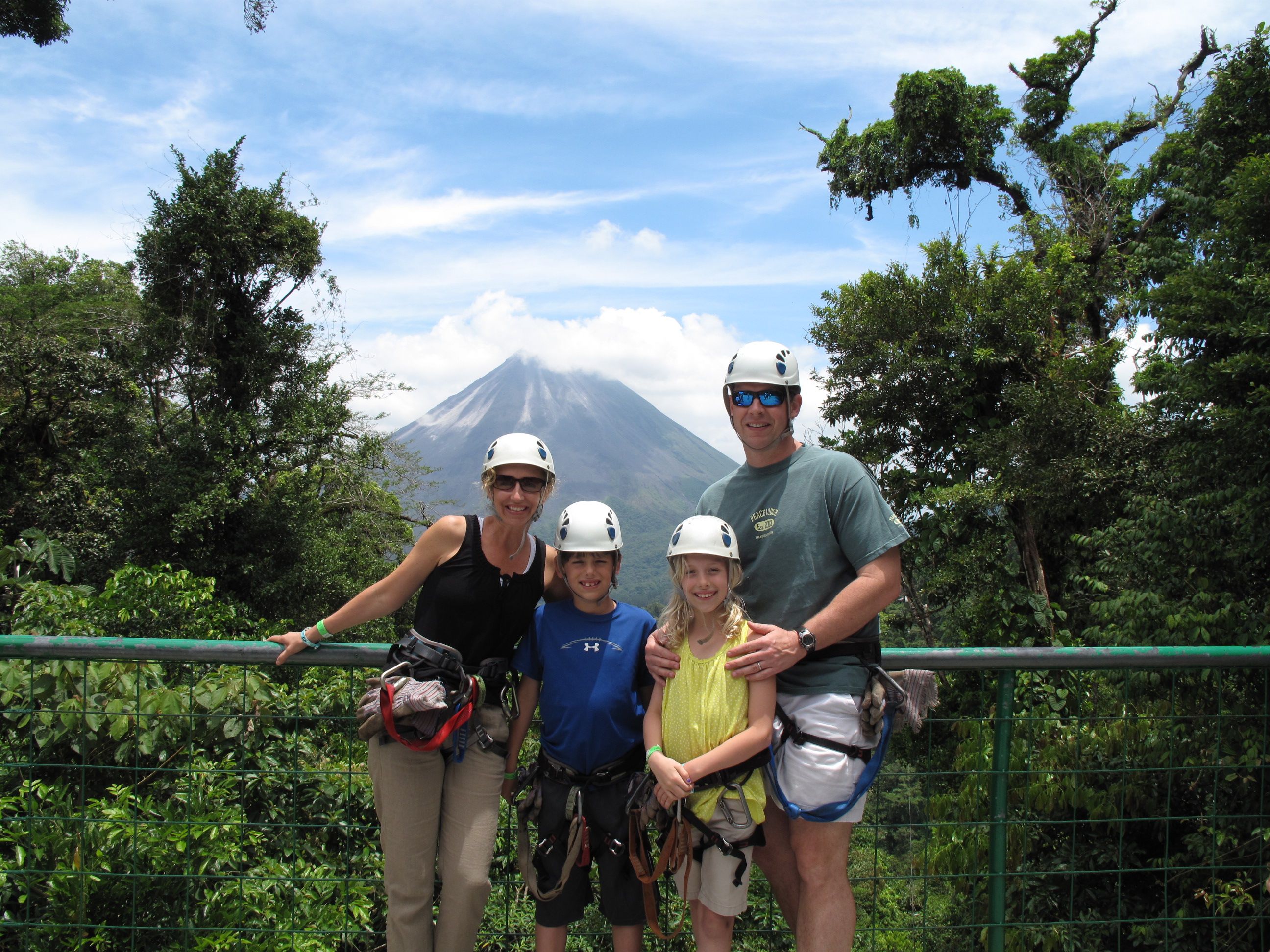 Travel Journal: Costa Rica
Seen through the eyes of Will, Yvette, Addie and Boyd Owens
We went because: We wanted a family friendly adventure that was not Walt Disney World.
Hotel recommendations: The Peace Lodge and The Springs Resort.
Where to eat: This is one area where Costa Rica does not shine. We stuck to the casual places where the locals eat. Oddly enough, our best meal was at an Italian restaurant called Don Rufino in La Fortuna.
Favorite dish on the menu: Gazpacho
Item of clothing you shouldn't leave home without: Water shoes for the natural hot springs.
Favorite historic landmark: The Arenal Volcano
Local attraction worth a drive by: Hot Springs at Tabacon
A great experience off the beaten path: Any of the activities through Desoto Adventures. We did zip lining, white water rafting on the Balsa River and a rainforest nature hike.
Worth the splurge: Sky Trek zip lining
Not worth the splurge: Expensive dinners at the hotels.
Something surprising we learned on the trip: The Arenal Volcano is always smoking but has been "asleep" for many years.
Insider's tips: I have an old college friend who married someone from Costa Rica and now runs Costa Rica Tours and Retreats. She scheduled all of our activities for us and got us drivers for everything. It was great having someone from Costa Rica plan everything. We never had to worry about a thing! Her name is Stephanie Gross. You can reach her at (954) 634-7112 or at [email protected].
We would suggest this trip to others because: It had something for everyone in our family. We all came away feeling like we had the best family vacation ever.