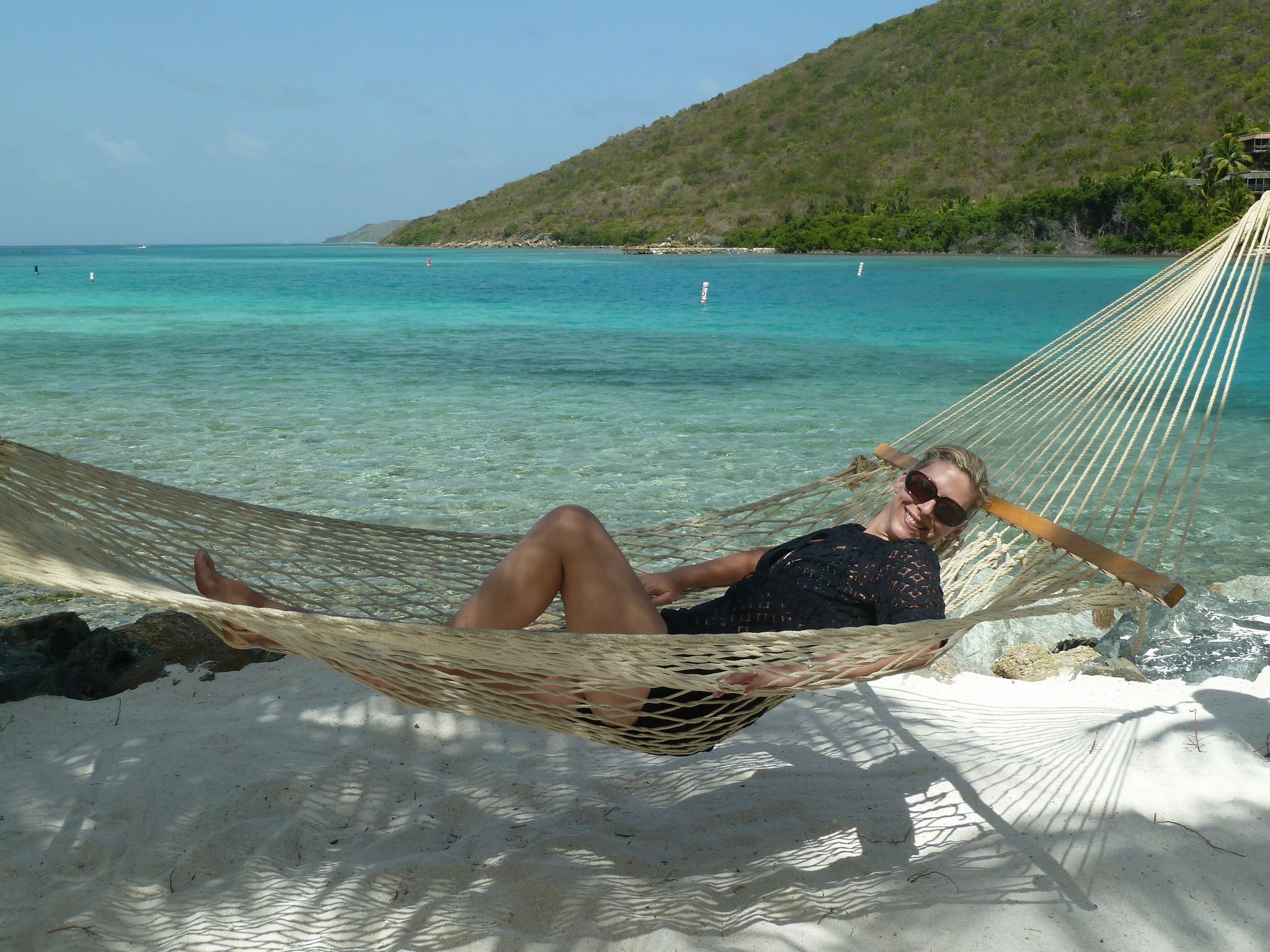 Travel Journal: British Virgin Islands
Seen through the eyes of 
Nicole and Lance Hidalgo
We went because: It was our 16th wedding anniversary, and we wanted a new vacation experience. Instead of a traditional hotel, we rented a boat to serve as our means of transportation and resting spot at night around the British Virgin Islands.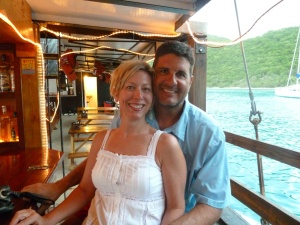 Hotel recommendations: Our recommendation is to not stay on shore, but to rent a boat; it's the best way to experience the BVIs. Lance is a licensed captain and very knowledgeable about boats; however, if you are not comfortable piloting the boat yourself, there are options to hire a captain.
Where to eat: We had a great meal at Foxy's on Jost Van Dyke. It has a very laid-back, local vibe.
Favorite dish on the menu: You have to try the conch fritters. It's kind of like coming to Louisiana and not ordering boudin balls.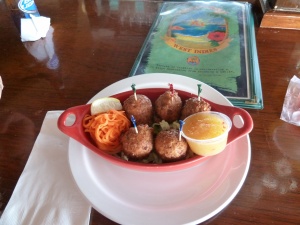 Favorite historic landmark: The Baths and Devil's Bay, Virgin Gorda. The Baths are quite the tourist destination because they have huge natural granite boulders that lie on the beach forming scenic grottos and caves.
Local attraction worth experiencing: If you time it right, you can catch the Full Moon Party at Trellis Bay on Tortola. It's definitely for the tourists, but we met some locals who shared some excellent tips with us. We enjoyed a wonderful dinner with local flair. There was live island music, ice-cold beverages, stilt walkers and giant fire balls! It was definitely something to experience.
A great experience off the beaten path: Saba Rock. It was a beautiful, relaxing little stop on the other side of Virgin Gorda close to the private Necker Island. The couple on the boat next to ours came out at sunset and got married on their deck.    
Worth the splurge: The biggest boat you can afford. You will be grateful for the extra space. Now that we have experienced the BVIs by boat, I don't think we could ever go back and stay on shore. There is too much to explore. We were there a week and didn't see and do all we wanted to.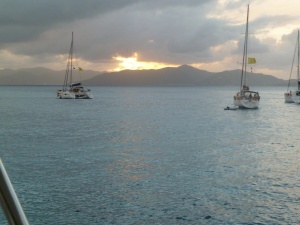 Not worth the splurge: Eating dinner out every night. Our most enjoyable evening was grilling swordfish on the barbeque pit on our boat while watching the sun set over Tortola. Sample the local cuisine for a light lunch or share an appetizer at happy hour.
Something surprising we learned on the trip: In the right environment, we really could "unplug" from technology and the world. We jumped on the free Wi-Fi at a couple of local spots but only to send videos of where we were to our kids. No TV, no email, no problem. 
Insiders' tips: Pack light and casual. You won't need any fancy clothes. Get to the Baths by 7:30 a.m., before many of the other boats arrive so you can explore before the crowds. There are several boater-friendly stops. With a mooring fee, Saba Rock gives you free water. This is helpful so your showers don't need to be so quick! Check online for specials at Scrub Island and the Bitter End Yacht Club. For a docking/mooring fee, you can use their pool and shower facilities. Pack an LSU flag and fly it on your boat. It was fun to see all of the SEC flags at sea. It helps you connect with others, too. 
We would suggest this trip to others because: It is paradise. Both the locals and the boating community are very friendly and you can easily get used to "island time," where no one is in a hurry and your only worry is choosing among several amazing locations to anchor or moor for the night. There is a beautiful surprise around every corner, and being on the boat gives you total freedom. You can wake up and go wherever you want to each day.