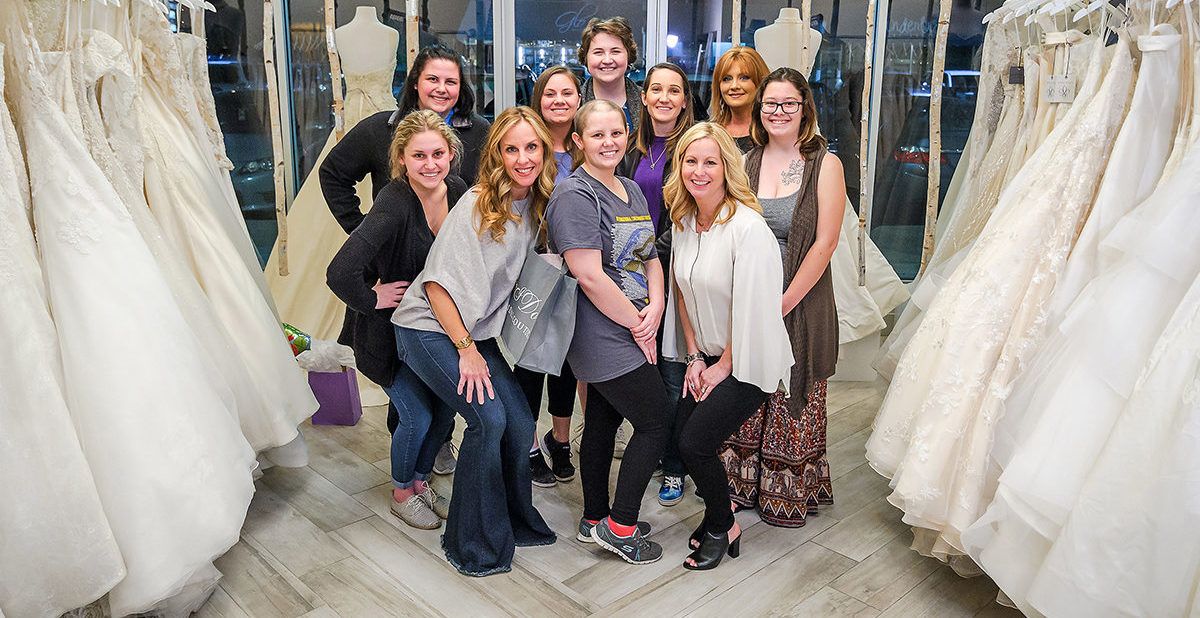 Choosing love: Rachael Lambert won't let her illness limit her experience
In roulette, superstition dictates that a bet on black can win the game. In life, the outcomes rarely skew so fairly. But the real world carries at least one all-important advantage: the power of choice. And in the midst of this most difficult game of all, some people find an alternate route. Rachael Lambert, for example, bets on white.
A white dress, that is. Her December 23 proposal played like a scene from a perfectly choreographed rom-com, with her boyfriend Tyler Shepard popping the question surrounded by friends and family members, and singing along to their favorite songs like the underscore of a movie montage. An ordinary bystander might not have realized at first the one major detail threatening to dampen the celebration: Lambert, newly 21 years old, battles ependymoma, a malignant tumor of the brain and brain stem.
First diagnosed in 2011, Lambert underwent chemotherapy and radiation treatment, which allowed for a few years of remission. Then, in the summer of 2016, the cancer returned, this time emboldening risky side effects and eliciting more treatment like experimental hyperbaric oxygen therapy, for which Lambert spent time in a total body chamber in attempts to jumpstart the body's natural healing process.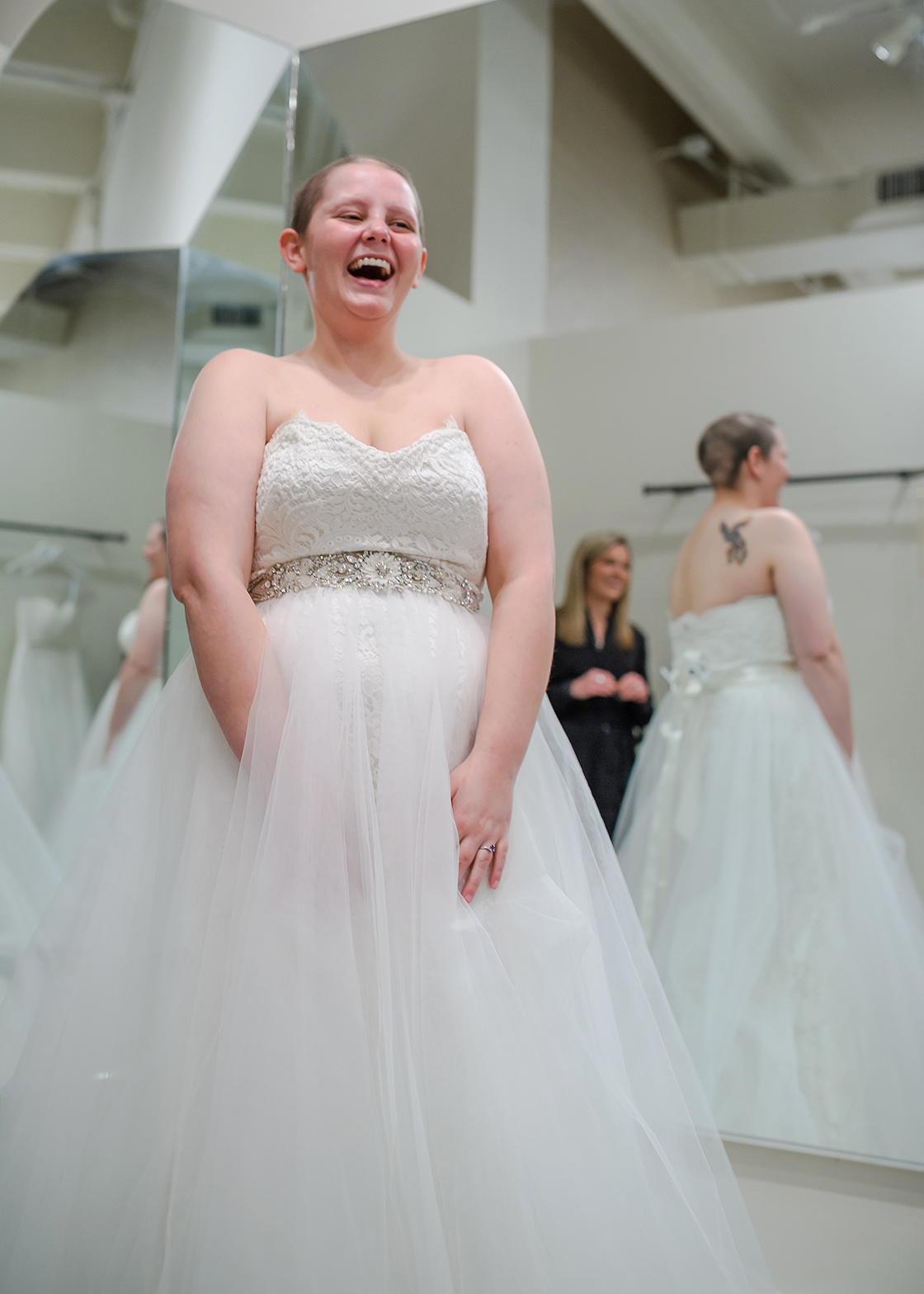 When Kim Bowman, founder of the Bella Bowman Foundation, found out about Rachael's illness in early 2012, she decided to pay special attention to the Lambert family. Ependymoma, after all, is the same tumor that took the life of her daughter Bella the year before.
"I thought I should help by telling them what to expect of the situation, to provide some comfort care, which is a big part of what we do at the foundation," says Bowman. "I kept up with her on Facebook, but I never met the family in person until recently. I didn't want to get too close to their space, because of what they're going through."
But then Bowman ran into her friend Ramsey Sims, the owner of I Do Bridal Couture. Sims, she says, had expressed to her an idea that had weighed on her for some time. Wouldn't it be great, said Sims, to donate a dress to a cancer patient?
"At the time, I just told her that I might have someone in my back pocket," says Kim, "but then, Rachael got engaged, and Ramsey and I got to work on planning the fitting and helping her pick out the perfect wedding dress."
"It's funny because I actually didn't even like Tyler that much before we started dating at the end of high school," says Lambert, laughing. "Same with the dresses—I always thought I would hate a mermaid silhouette, but sure enough, it's the one I fell in love with. It was an amazing day for me."
Not only was the fitting a success for everyone involved, but with Lambert's birthday on the way, Bowman decided to go all out by throwing the bride-to-be a Harry Potter-themed party, with Javier Pallais and Burke Moran of Tio Javi's donating food and drinks, Michelle Mack of The Happy Cookie baking a 10-pound cake, and a group of Bella Bowman Foundation volunteers transforming the restaurant into an atmosphere worthy of Harry Potter's House Cup.
"We were absolutely blown away by Rachael's positive outlook," says Sims. "I'm so glad that she came into our lives, and I'm glad that we were able to come together and do something special for someone so deserving."