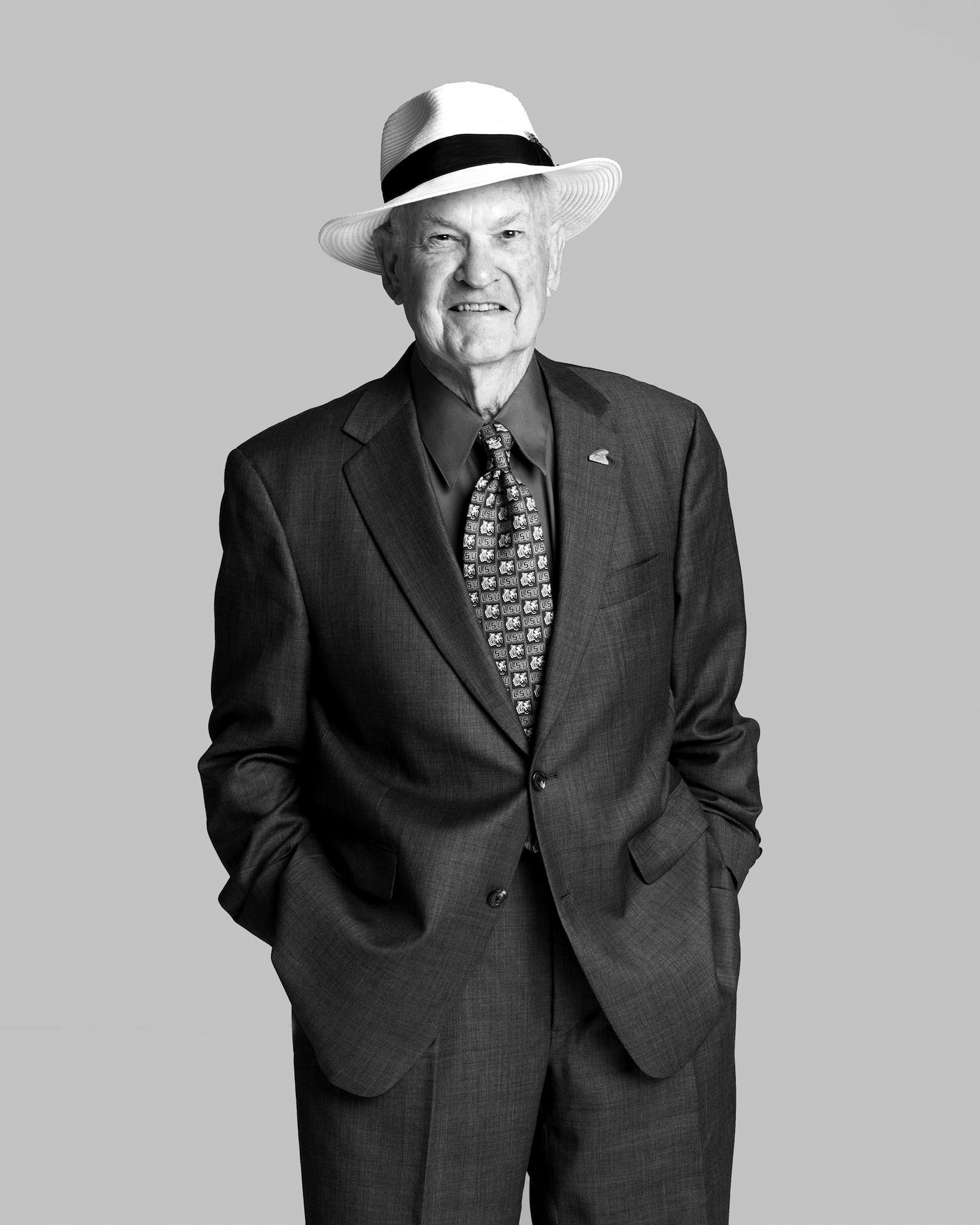 In Character: Charles Bennett
CONSIDERING, he is everywhere with a big heart and a happy smile. Along with his wife Frances, he can be found greeting visitors as they step off the riverboats for Visit Baton Rouge, taking tickets for Manship Theatre events or photographing patrons at area philanthropic galas. He has served food for the Food Bank and helped build houses with Habitat for Humanity. He's a hands-on supporter of the city.
CONSIDERING, he has been a passionate proponent of Dreams Come True—the nonprofit dedicated to fulfilling the dreams of children with life-threatening diseases—for more than 20 years. "It's the satisfaction of seeing the children's faces light up." One of the children that he helped overcame his illness and actually grew up to marry the Bennetts' granddaughter.
CONSIDERING, he won the Presidential Points of Light Lifetime Achievement Award for 4,000 volunteer hours. He's also been awarded the AARP Andrus Award for Louisiana, the Blue Cross Blue Shield Angel Award and the LPB Volunteer of the Year award, among others.
CONSIDERING, he's a retired U.S. Navy commander and he retired from Exxon after 38 years of service. As an Exxon retiree, he enjoys helping to provide grants to various nonprofit organizations, including Brave Heart, Cancer Services of Greater Baton Rouge and Families Helping Families.
CONSIDERING, he has been very involved with Friendship Force International and, through the organization, has traveled to the Soviet Union, Thailand and Costa Rico, among other locales. He won the Wayne Smith Medal from the organization as an exceptional leader who helps advance the group's values of mutual respect, cultural diversity and humanitarian service.
CONSIDERING, this 87-year-old had a stroke four years ago and was concerned that it would hamper his volunteering ability. Although it has decreased his mobility due to weakness, he still makes it a priority to get out in the community many hours throughout the week.
CONSIDERING, he met his wife at a square-dancing class 35 years ago and attributes much of his community efforts to her involvement as well. "It's just something fun that we do together. And it's very satisfying helping other people."