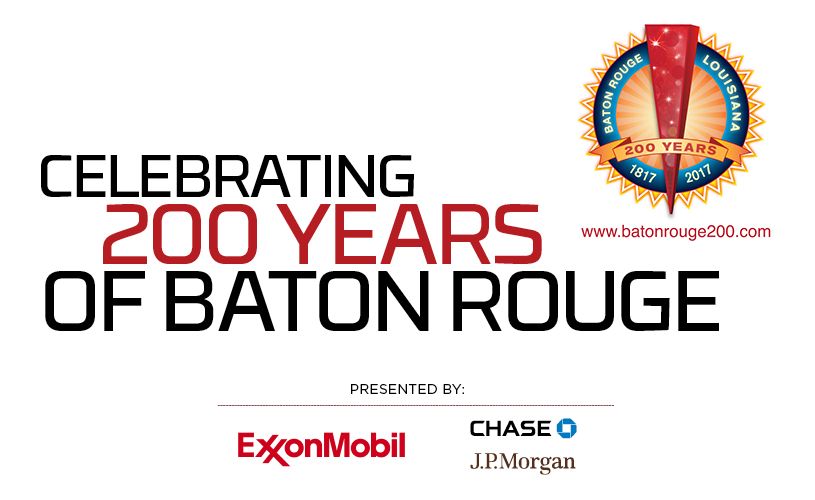 Celebrating 200 Years of Baton Rouge
2017 kicks off a yearlong celebration of the Baton Rouge Bicentennial, marking 200 years since the city was incorporated.
We're doing our part to honor the people and events that have made Baton Rouge the innovative, thriving community that it is today. Throughout the year, you'll find a new monthly feature inside every edition of inRegister—as well as our sister publications 225 and Business Report—celebrating this important milestone. "Celebrating 200 Years of Baton Rouge" will highlight the most compelling—and sometimes entertaining—moments from the city's colorful history.
A special thanks to our partners and sponsors ExxonMobil and Chase to bring this special feature not only to our readers, but to the classroom as well. Later in the year, we're providing free copies of "Celebrating 200 Years of Baton Rouge" to East Baton Rouge Parish students learning about Louisiana history.
Read "Celebrating 200 Years of Baton Rouge" online: