Baton Rouge Emergency Aid Coalition
What do you call a group of moms who came together after August's disastrous flooding—leaving behind day jobs and carpool lines—to get down in the trenches and hands-on help those in need?
Saviors?
Rescuers?
How about simple volunteers. That's how the members of the newly formed nonprofit organization Baton Rouge Emergency Aid Coalition, or BREAC, define themselves. But they are also kindred spirits with an identical goal—providing immediate aid to communities in crisis.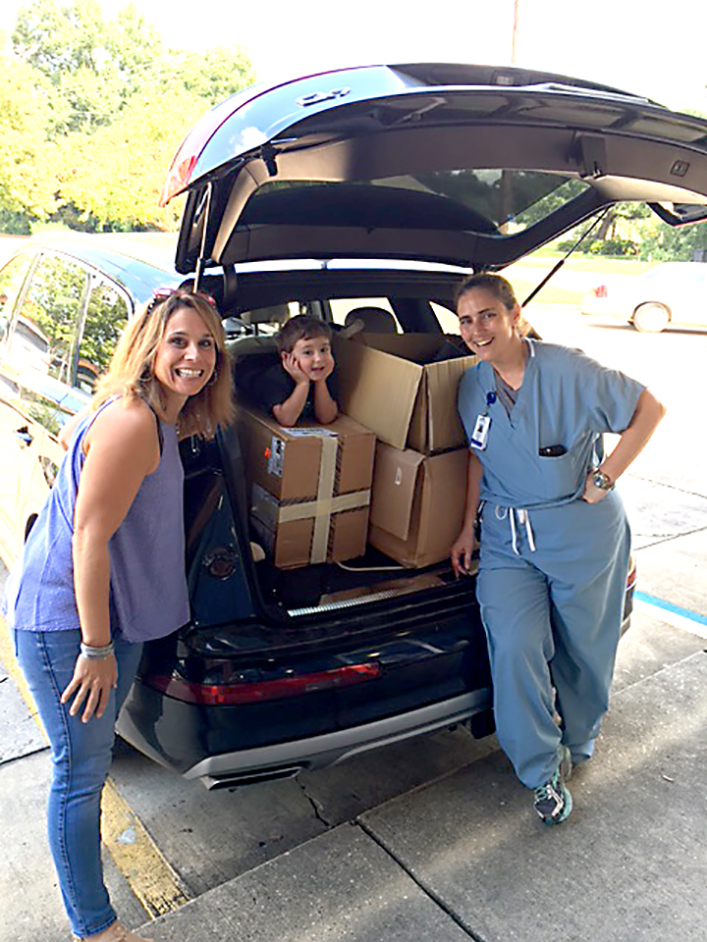 "I call them my flood friends now," says Claire Cashio, one of the seven founding members of BREAC. Cashio, Lisa Jain Weldon, April Ruffolo, Dr. Ashley Saucier, Dr. Emily Smith Grezaffi, Laurie L. Jennings and Michelle Forte initially worked at local shelters on their own after the flood to provide clothing donations, hot meals and toiletry items to those displaced. They each were making individual impacts.
"I just started loading my car and going out and doing," says Cashio, 42, a speech pathologist. She visited flood-stricken neighborhoods in Denham Springs and Central and delivered sheets, blankets, pillows and other supplies donated from out-of-state friends. Her efforts resulted in heartwarming memories.
"I had a grown man start crying when I had enough blankets and pillows for his whole family," Cashio says. "It was really touching."
In fact, all of the women have similar stories.
During the flood, Ruffolo, 38, an attorney who now works at her family-owned business, the Louisiana Culinary Institute, helped organize and distribute thousands of free meals cooked by students at the culinary school. The only woman in BREAC whose home flooded, Ruffolo worked tirelessly to help others while renovating her own home.
"You hate to have a flood bring you together, but I guess that's one good thing that comes out of it," Ruffolo says.
As the weeks went by, the women, a few of whom knew each other prior to the flood, joined forces through social media and over text. Forte, 46, owner of Fleet Feet Sports Baton Rouge, organized the donations of thousands of shoes to local charities and relief centers. Saucier, 38, spent most of her early days post-flood staffing the medical area at the Baton Rouge River Center while Jennings, 39, sorted clothing donations at the Lamar Dixon Expo Center in Gonzales. Grezaffi, 36, served jambalaya out of her car and Weldon, 36, volunteered at the emergency shelter at Celtic Media Centre studios.
Then they decided to meet in person.
"We could make a bigger difference if we combined our efforts," says Cashio. So the seven women joined forces and quickly formed a nonprofit with the goal of serving the needs of the community while ensuring that donations are used locally and distributed honestly.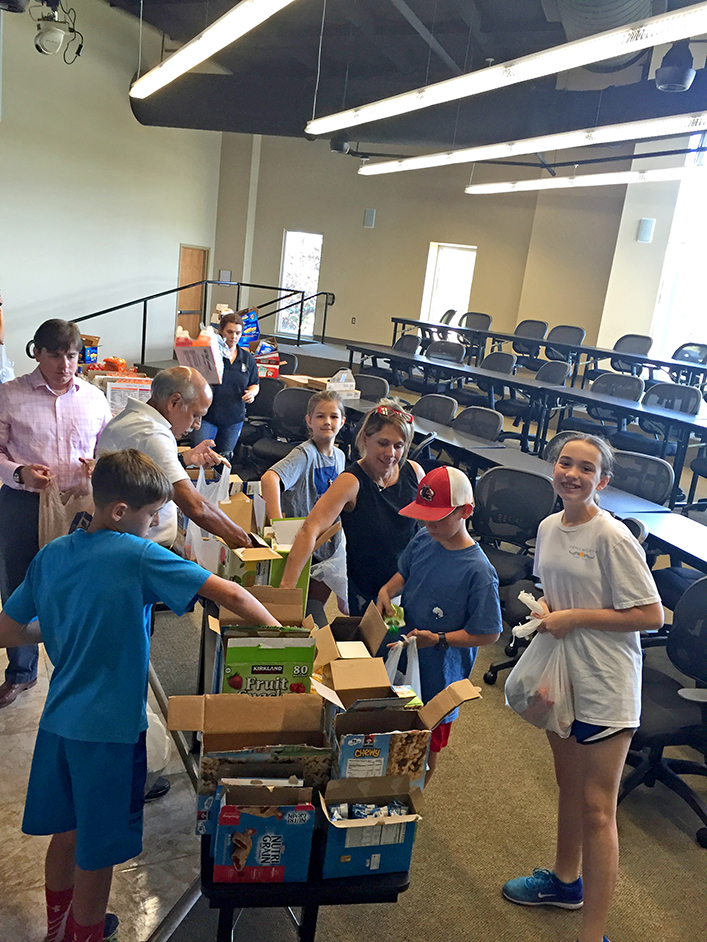 "People trust us," says Weldon, who admits she was disheartened by other relief organizations during the flood. "Those giving know our hearts. They know we're going to spend their money well."
And the community wants to be assured that donations are going to those who need it most.
"I think that's one of the best things about BREAC," says Ruffolo. "It's going directly to the people."
The fact that all the BREAC founders are mothers adds a caring dimension to the group, says Saucier, the director of pediatric emergency medicine at Our Lady of the Lake Children's Hospital.
"I think we see our children and our own families in everyone affected," Saucier says. "It makes us much more passionate about helping people."
One of BREAC's goals is to provide help for other aid organizations that can't carry out their mission statements during emergencies.
"We don't want to step on anyone's toes who are doing great work," says Ruffolo. "We just want to be able to supplement it if they need it."
The organization has stepped in to help fill Full Tummy Bags for children in the Livingston Parish school system. These bags were previously distributed by Mighty Moms, a charity whose warehouse flooded along with 75% of the homes of their volunteers. Full Tummy Bags—complete with two breakfasts, four meals and six snacks—go home on the weekends with school children who depend on the cafeteria to provide adequate meals during the week that they might not get at home.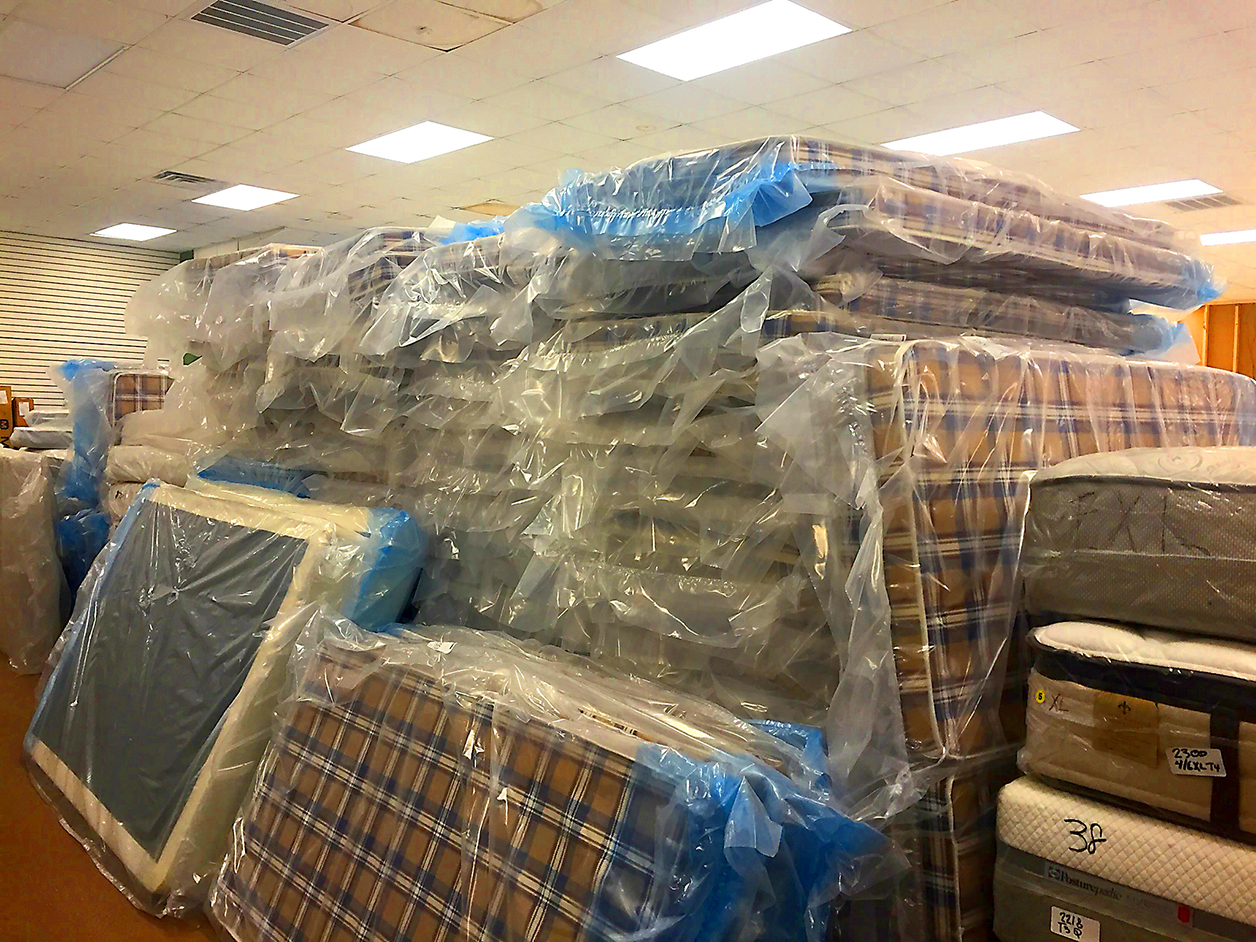 BREAC also has raised money to purchase more than 100 mattresses for Livingston Parish school employees and for a nonprofit organization serving autistic children.
To continue providing services in times of crisis—beyond the needs of the flood—the women held a BREAC launch party Oct. 27 at the Louisiana Culinary Institute as a fundraiser, featuring dinner, drinks and a silent auction. The group hopes to use some of the $15,000 raised to help fund BREAC's upcoming holiday project—much like Full Tummy Bags—which will fill a backpacks and boxes with food to go home with local children away from school on Christmas break. Forty dollars feeds a child for two weeks.
For the holidays, an event called "Festive Flood Relief" is scheduled for Dec. 4 at Fleet Feet Sports Baton Rouge for those who lost their holiday decorations. On Saturday, Dec. 3, people can donate unused Christmas decor and on Sunday, flood victims can pick them up between 2 p.m. and 4 p.m. LCI will provide cookies and hot chocolate, and Santa will be there for photos.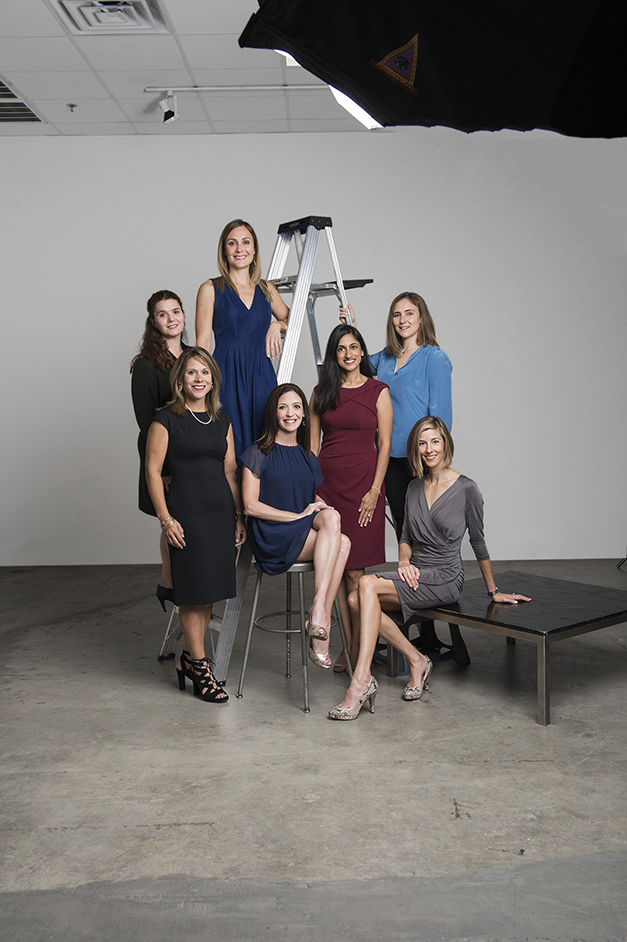 While the initial crisis that spurred the creation of BREAC was the flood, BREAC founders hope to help with other emergencies.
"We're going to know what people need because of what people are experiencing here," Weldon says.
BREAC has already helped during a non-flood crisis after an apartment complex on Essen Lane caught fire. The organization sent toiletries, clothes and food to people who were displaced and living at a Siegen Lane hotel.
"I'm very proud to be a part of this group," Cashio says. "All of these women are very motivated and they all come from a place of really desiring to help. I would like to think most people want to help. I think most people don't know how to help."
Visit breac225.org for more information. Click here to read about the rest of the Women with a Cause for 2016, and if you know someone who would make a great Woman with a Cause in 2017, let us know by emailing [email protected].