How Baton Rouge does Christmas: Locals dish on their favorite traditions
The warm, inviting smell of freshly baked cookies embraces everyone who steps over the threshold. The lights are hung, the tree is dressed and the fire is roasting. The once spotless floor that mom spent hours polishing is now camouflaged with wrapping paper and ribbon. It must be Christmas morning.
Some families vacation to warmer climates, while others take their annual ski trips. Regardless of the destination, Christmas is about traditions.
---
For TahJah Harmony, local lifestyle photographer behind Quaint + Whim, Christmas is spent at home with good music, great food and even better company.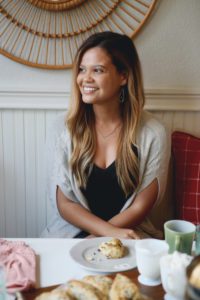 "My family traditions for the holidays are really simple," says Harmony. "My entire family comes over to my house really early. I have French-pressed coffee ready and homemade cinnamon rolls while we open presents under the tree. We give everyone time to enjoy their gifts while I finish making supper. When everything is ready, we sit at the table and eat together. I always love this time because we have the most fun stories to share. I have instruments all around the house, so we always end up playing something. What we look forward to the most, though, is when it gets dark outside, we go into the backyard with the fire pit and make hot chocolate and s'mores (I usually make marshmallows from scratch). At my home, family traditions always involve coffee, food, music and funny stories."
---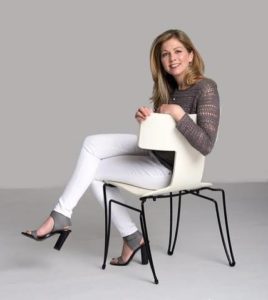 Colleen Waguespack of Colleen Waguespack Interiors spends her Christmas surrounded by "sweet chaos."
"On Christmas Eve, my extended family always gets together for evening mass followed by a dinner at my parents' home," says Waguespack. "After dinner, my dad reads 'Twas the Night Before Christmas aloud surrounded by all the grandchildren, and just as he gets to the last sentence, Santa Claus comes through the front door bearing gifts. Within moments, we are surrounded by the sweet chaos of laughter, presents being opened, ribbons and paper everywhere, kids on bikes, horns blowing and balls being thrown. In the midst of this, my dad has since slid over to the piano to belt out Christmas carols in the background."
---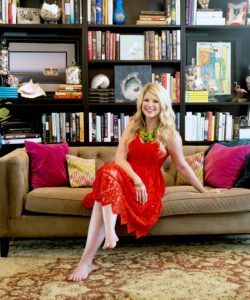 Harmony Hobbs, the local blogger behind Modern Mommy Madness and the cover subject of our July 2017 issue, gives us the scoop on her Christmas Eve traditions.
"My husband and I always load our kids into the car on Christmas Eve, give them cups of hot chocolate and drive around town looking at lights as we sing really badly at the top of our lungs" says Hobbs. 
---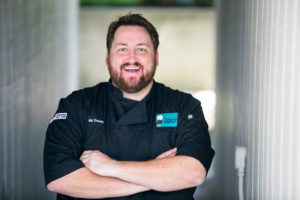 For Louisiana food and drink connoisseur Jay Ducote, Christmas is all about the grub.
"My family always spent Christmas Eve with my mom's side of the family and my Maw Maw's gumbo, then on Christmas Day we'd always start the morning off with Granny's cinnamon pecan rolls," says Ducote. "I miss those dearly, so I might have to take over making them this year."  
---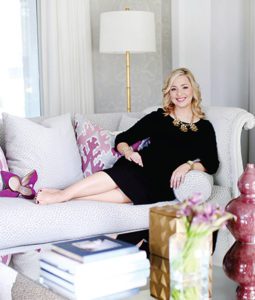 Rachel Cannon of Rachel Cannon Limited highlights her love for interior design and detail throughout the holiday season. And more importantly, her love for leftovers.
"For Christmas Eve dinner, my mom sets the table using beautiful holiday china and I create the centerpiece for our family dinner of gumbo, sweet potatoes, French bread and various sweets for dessert," says Cannon. "After we've lingered around the table for a long while, we move the fun into the living room where we open presents while Christmas music plays in the background. Desserts are usually revisited as the gift-giving winds down and we all get to go home with our gifts and with the best part of Christmas: leftovers."
---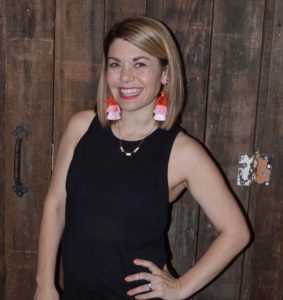 Abby Bullock, owner of local boutique Wanderlust by Abby and a Shreveport native, shares traditions with her family that cover the entire state, with one particular favorite that finds its roots in the family's Italian heritage.
"My family and I like to take a trip to Natchitoches to see the lights and watch them crown the Natchitoches queen at the annual festival," says Bullock. "I also make cake balls with my mom every year and special artichokes with my dad. The artichokes are a special tradition from my grandmother, who was from Italy. We even make a special trip to New Orleans to get the cheese that goes in them!"
---
To check out more Christmas traditions and holiday decor from around Baton Rouge, check out holiday homes from our archives.