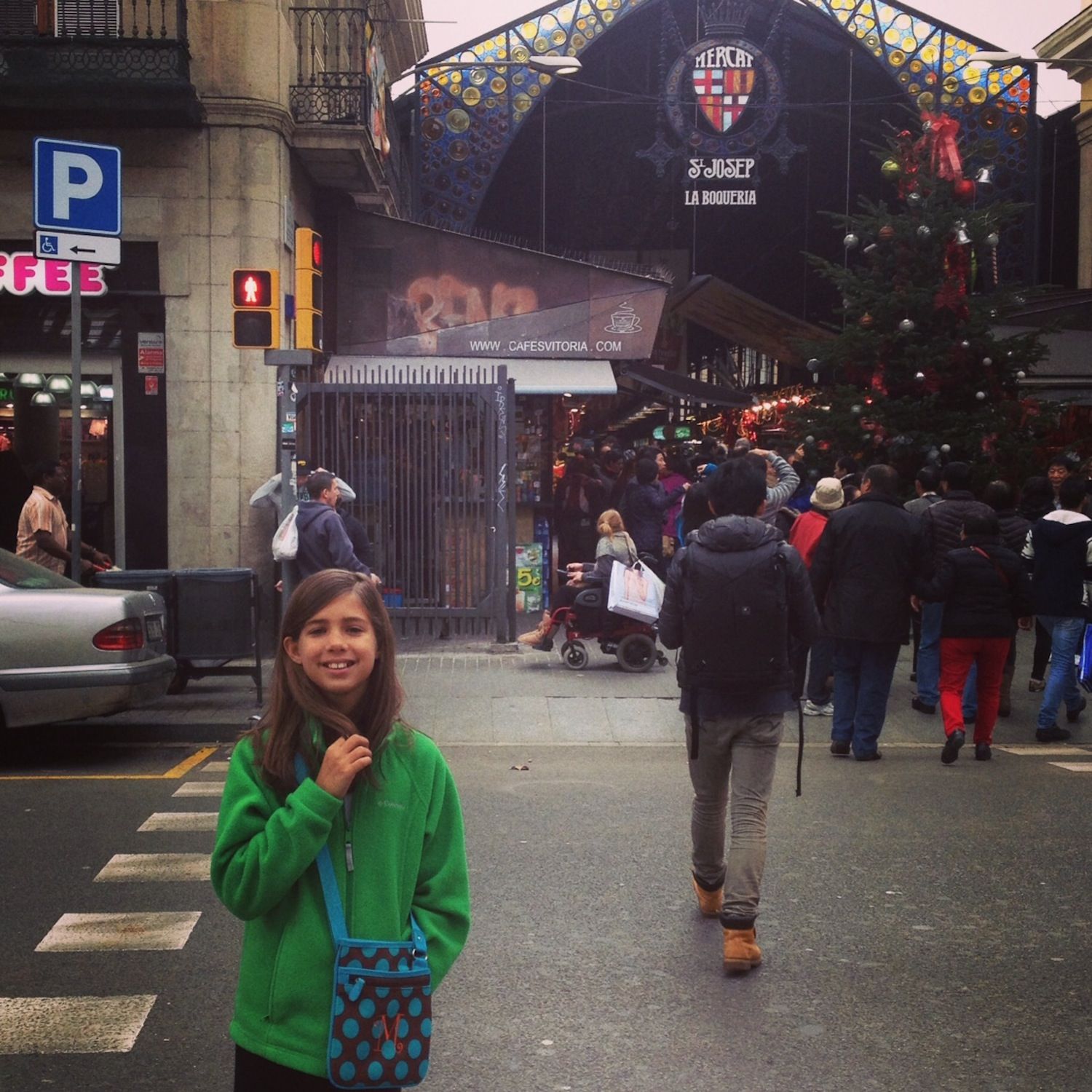 Travel Journal: Barcelona, Spain
 Seen through the eyes of  MaryLiz LeBoeuf
Who went: MaryLiz and Luke LeBoeuf with daughter Madeleine.
We went because: Luke was attending a work conference. We decided to join him as a 10th birthday celebration for Madeleine.
Hotel recommendations: W Barcelona in the Barceloneta area. It's also known as Hotel Vela (Sail Hotel) because it looks like a giant sail. It's right on the Mediterranean, and the view is amazing.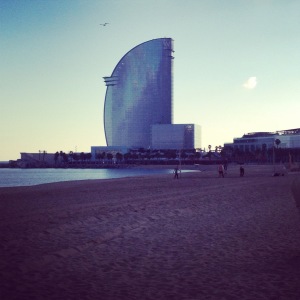 Where to eat: Boca Grande in the Eixample area has a really nice atmosphere. Can Sole in Barceloneta is one of the older restaurants in the city and has very good paella and wine. We also really liked the tapas at Bravo in the W Hotel.
Favorite dish on the menu: Paella! It's everywhere. Tapas is also very popular. We liked cod fritters and ham croquettes. The Catalans are known for Iberian ham. Also, we got bread with tomato spread and olive oil at every restaurant.
Item of clothing you shouldn't leave home without: Comfortable walking shoes. Barcelona is a great city to enjoy on foot. Maybe a scarf, tooit was windy.
Favorite historic landmark: Both Madeleine and I were really impressed by La Sagrada Familia. We have never seen anything like it. Antoni Gaud started the cathedral back in the 1880s, and it's still unfinished today. We went during the holidays, and there was a really neat Christmas market right outside the cathedral. We also liked the Museu Picasso.
Local attraction worth a drive-by: La Boqueria, located off La Ramblas, is a really cool public market. It's definitely worth at least a walk through.
Great experience off the beaten path: Parc Gell is a park and garden complex in the Grcia district. It was also designed by Gaud. The view of the city is beautiful.
Worth the splurge: I think the W was worth the splurge. The hotel staff was extremely friendly and helpful. The amenities were great, too. They have a really nice Bliss spa, and we loved being on the Mediterranean.
Not worth the splurge: The FC Barcelona Museum at Camp Nou. My daughter really likes soccer (football), so we took a tour of the stadium, the largest in Europe. It was a short tour and expensive. I think we like Tiger Stadium better. No offense to soccer fans!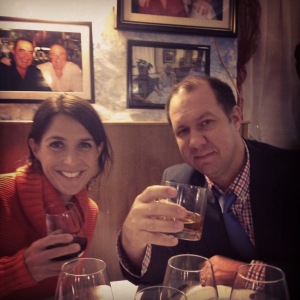 Something surprising we learned on the trip: Dinner in Spain is typically eaten around 10 p.m.
Insiders' tips: We did use taxis to get around, but the metro system is very user-friendly.
We would suggest this trip to others because: Barcelona has a rich history and amazing architecture. The shopping and food are also great. I think everyone can find something to enjoy there.