Pink, tutus and even pint-size furniture elevated this party for a pair of 4-year-olds
---
They say it takes two to tango, but according to Jolie Rentals owners and friends Taylor Quintini and Michelle Guthrie, the same applies to parties. The pair's daughters, Evelyn and Vivienne, were born 18 days apart, and when the time came to celebrate their fourth birthdays, it just made sense to host the party together.
"We're very close, and the girls are in dance together at Jean Lee Dance Studio," explains Quintini. "They love ballet, and it was the perfect theme."
It was also the perfect timing. Quintini and Guthrie were just launching Jolie Rentals' new "Petite Collection," an exclusive line of made-for-kids furniture aimed at bringing all the chic styles that are normally seen at wedding receptions to the kids' party circuit. "Our kids are a big part of a lot of the inspiration for our company," Quintini says. "And this was no exception."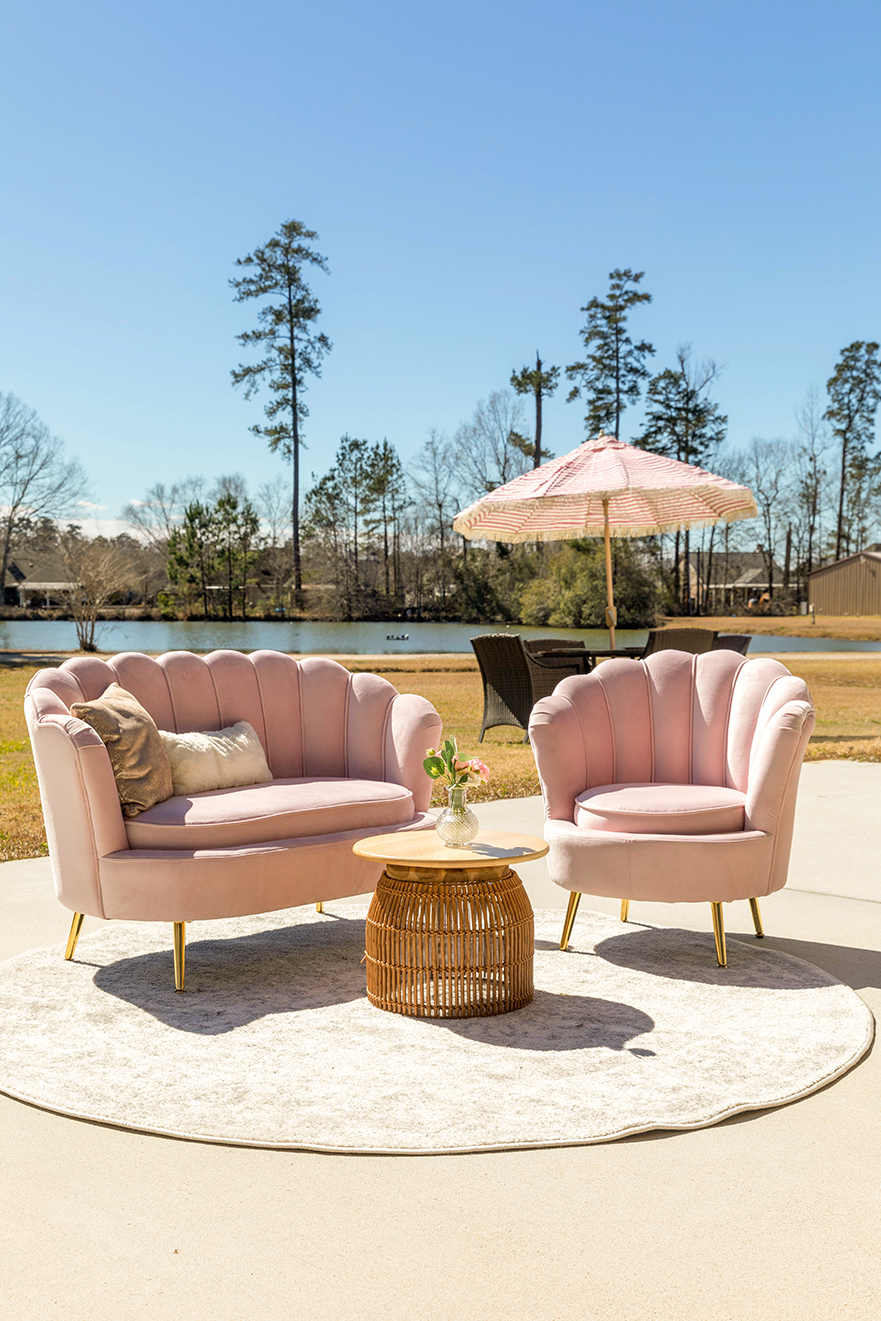 For this party, Quintini and Guthrie set up a lounge with a light pink velvet couch and chair and a to-scale coffee table. They also elevated the typical cake-eating area with a custom dining table surrounded by miniature acrylic Chiavari chairs. "I think the special furniture made it feel like it was really theirs, really for them," Quintini says. "I know they felt fancy, and it's nice to have things that are meant to fit them. Not to mention it's just so precious."
The cuteness didn't stop at the furniture, of course. A ballet barre and mirror were set up on the patio for the girls and their guests to practice their moves, while a rack of princess dresses was available for everyone to get into character.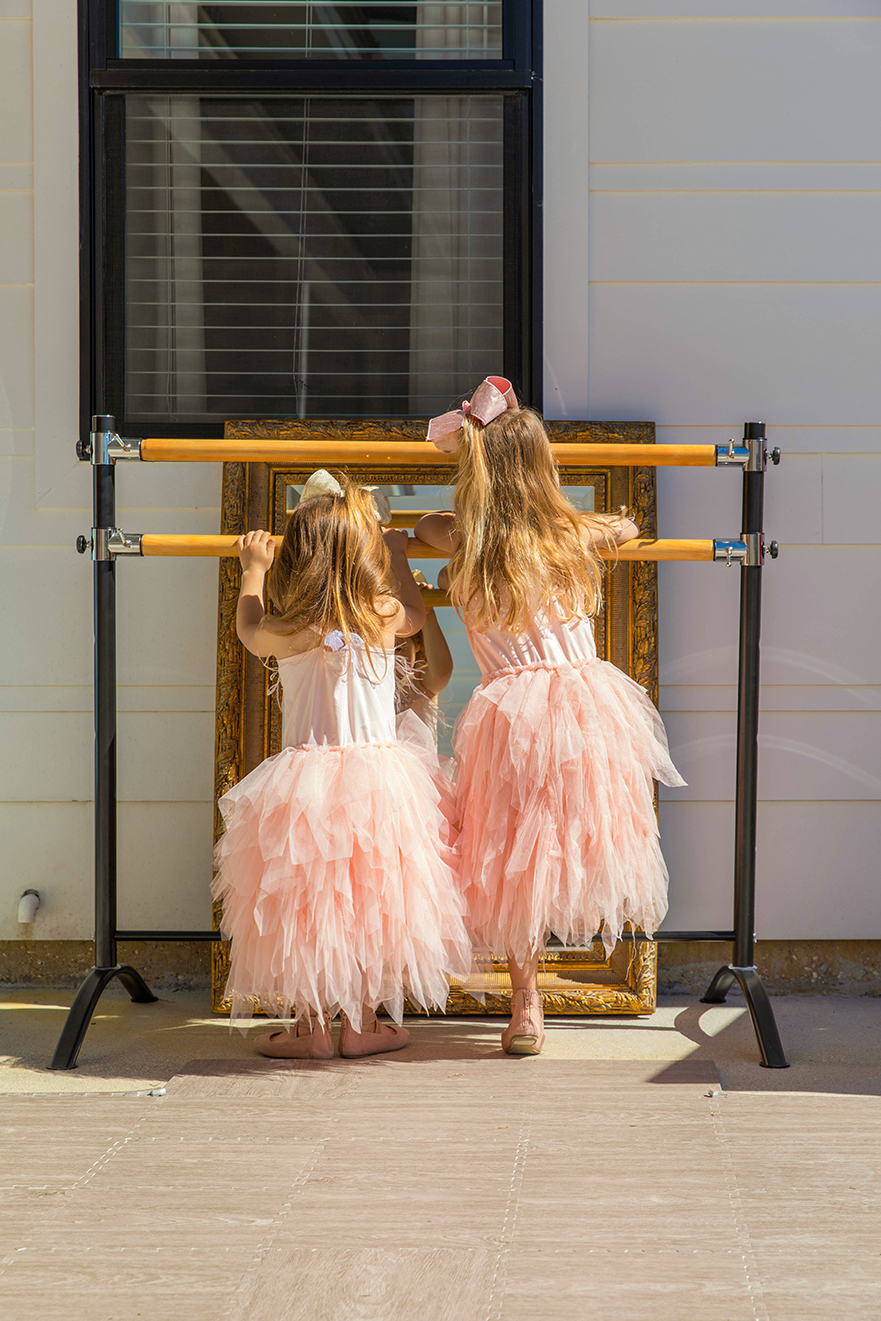 And finally, the food. "Everything was 'barre' themed," Quintini notes. "We had a mashed potato 'barre' and an ice cream 'barre.' It was a huge hit with the kids and the adults."
After all, that is the goal of any celebration: to create an experience for everyone in attendance. For Quintini, her career as a wedding planner with Weddings Taylor Made makes her uniquely poised to execute this goal. However, she says it's a totally different feeling bringing an event to life for her daughter. 
"To see her light up and get so excited, it's those reactions that make me realize how special these moments are," Quintini says. "I love being able to carve out time to do something special for the ones I love."
Keep scrolling to see more from this party.
---
---
Resources
Design and rentals: Jolie Rentals
Cake: Sweet Stirrings
Invitations: Etsy
Girls' dresses: Amazon