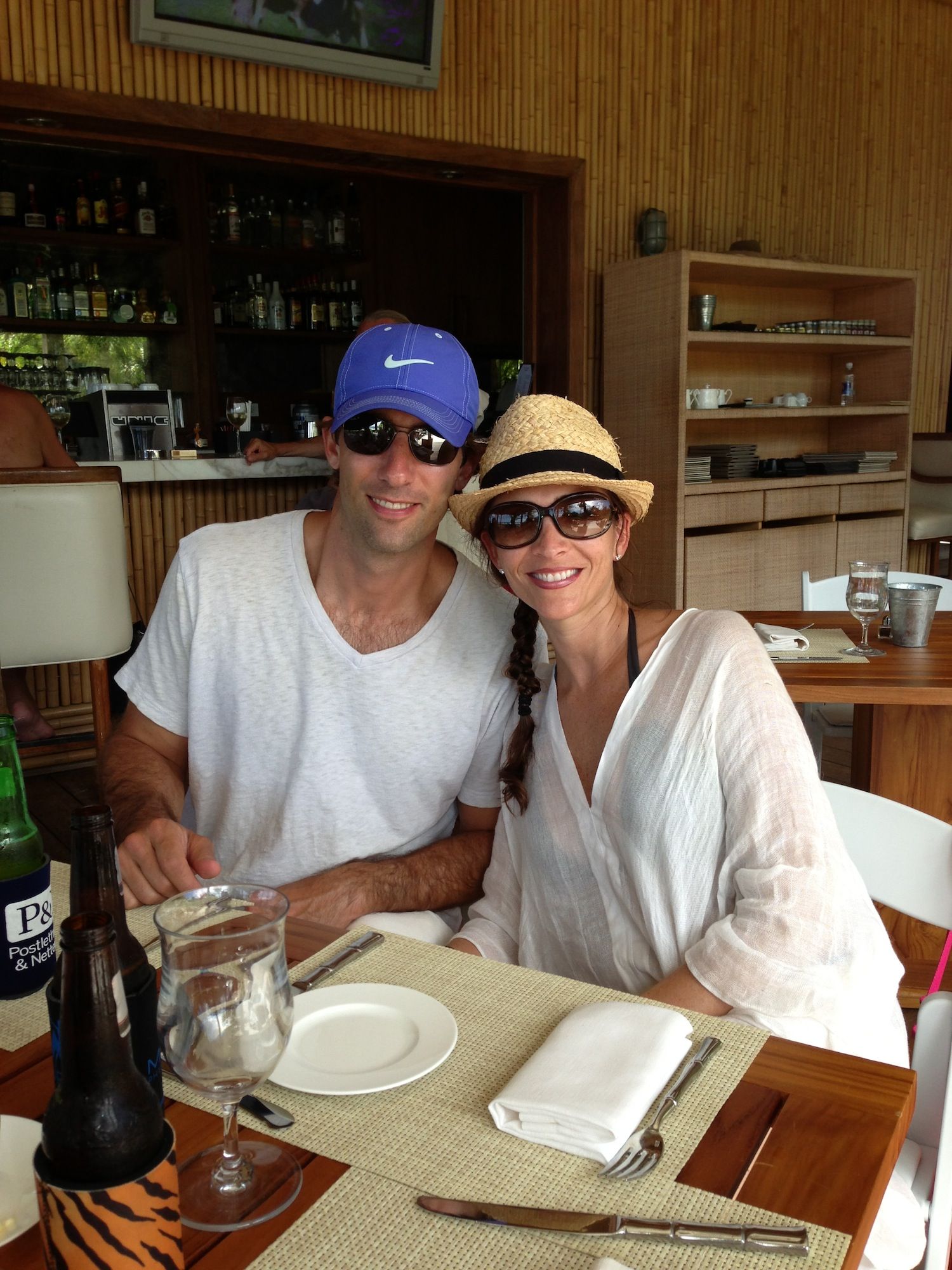 Travel Journal: Anguilla, British West Indies
Who went: Shawna & Dan Gardiner, Charlotte & Al Moreau, and Dana & Mark Matthews
We went because: We were celebrating milestone birthdays and anniversaries. We wanted an exotic beach resort without having to fly more than eight hours. Anguilla, the northernmost of the Leeward Islands, fit the bill perfectly.
Hotel recommendations: Viceroy. Each of the ocean-view rooftop studios at this lovely resort has a large living area as well as a private rooftop plunge pool with seating and a sunbathing area.
Where to eat: At the top of our list are Veya, owned by an American expat, and Bamboo Bar & Grill at our resort.
Favorite dish on the menu: Veya's specialty was grilled crayfish, which are between Maine lobster and Louisiana crawfish in size, but with a sweet tinge. They did not disappoint, and the presentation was exceptional. At Bamboo Bar & Grill, prawn and slaw or soft-shell crab sandwiches were a hit with us.
Item of clothing you shouldn't leave home without: A swimsuit, obviously, but also sunscreen, sunglasses and loose-fitting clothes.
Local attraction worth a drive-by: On a Thursday night, the quaint Pumphouse Bar is the place to be. Friendly locals told us to check it out, so we did. Located at the heart of the island, it's where visitors can take in great island music. Arrive early to get a spot close to the stage, as it becomes standing-room-only as the music gets going.
A great experience off the beaten path: Prickly Pear Cays provided us with the perfect getaway. We chartered a sailboat for the day to island hop, snorkel, and dine at locations accessible only by boat.
Worth the splurge: If flying into St. Martin, opt for a private, 20-minute water shuttle to Anguilla instead of the public ferry. The service takes care of your bags while you relax.
Not worth the splurge: Flying directly into Anguilla. It's a bit less complicated, as you don't have to go through customs in two countries; but flight options are very limited and prices significantly higher.
Something surprising we learned on the trip: Anguillan hospitality is second to none. The beaches and water are more beautiful than the pictures, but the warm locals really set this island apart from other Caribbean destinations.
Insiders' tips: Cabs and private shuttles are the only means of transportation around the island. Cabs are unmetered and tend to be the same fare regardless of where you are going. If you don't have far to travel, consider walking or biking.