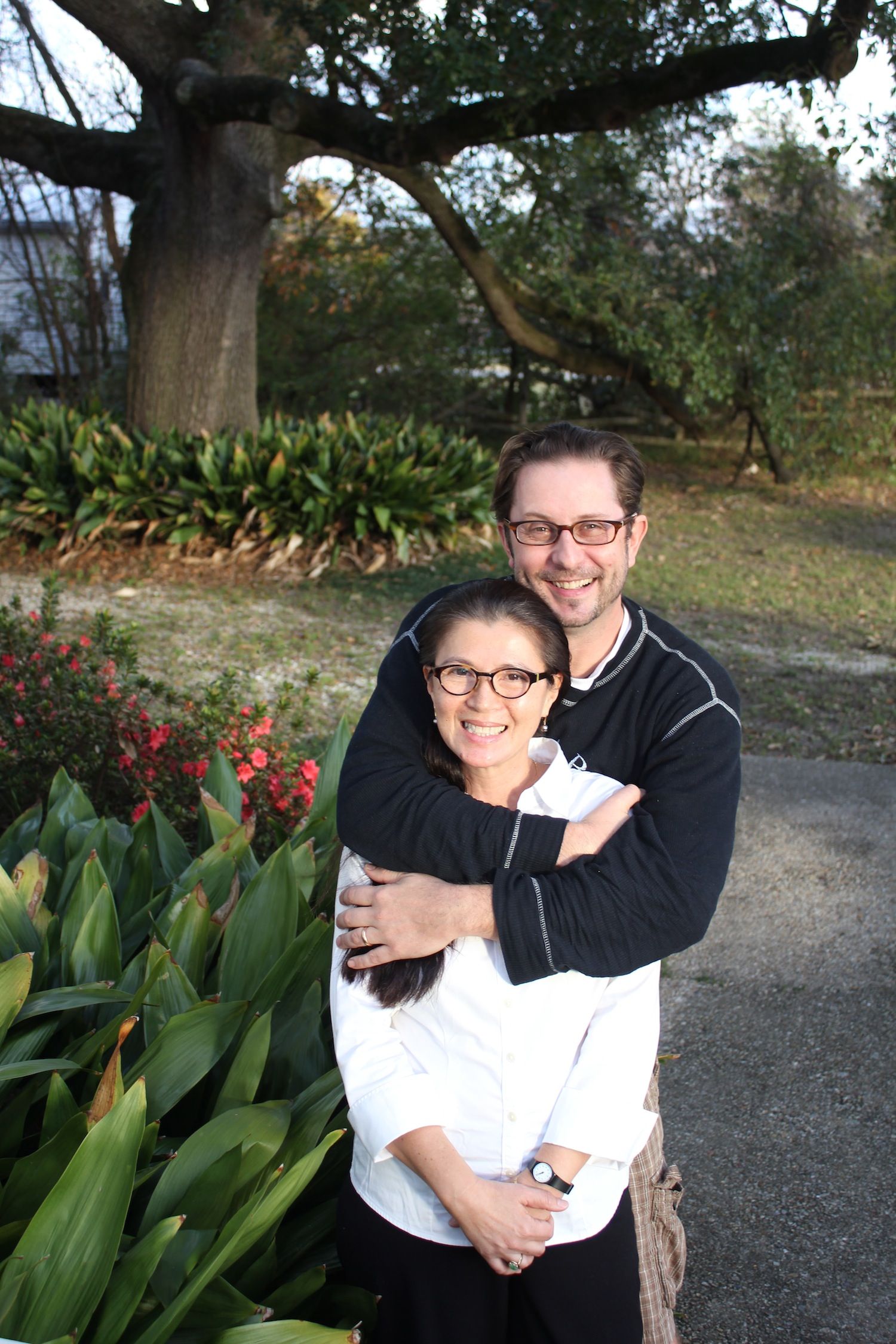 On the Town: A taste of true love
Michael and Eva Jetty of Maison Lacour demonstrate how couples work with a passion
Chef Michael Jetty had one objective in mind in 1991: to glean knowledge and skills from an outstanding chef in Baton Rouge. He began an apprenticeship under Chef Jacqueline Gréaud at Maison Lacour. What he didn't plan was being attracted to the restaurant's hostess, Eva, then dating, falling in love with and marrying her four years later. Eva also happens to be the daughter of former owners John and Jacqueline Gréaud.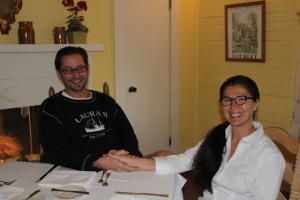 Seventeen years later, Michael and Eva sit at the very table where they got engaged and reflect on how both their small-business partnership and romantic relationship not only work, but thrive.
"Space is a good thing," Michael explains as Eva smiles beguilingly. "Here, it's business," he continues. "Eva runs the front of the house, and I'm in the kitchen. When we're home, that's when we're a couple."
And even there, Michael and Eva relax in the pursuit of separate hobbies and interests. On the weekend, you'll find Eva tending her garden and Michael reading, a cookbook most likely. Sunday dinner, however, is "extraordinarily special," says Michael, as the couple stops everything to set out the nice linens, pour wine and prepare a splendid meal. "Steak tartare is my favorite," Eva declares. "I know, you're so French," Michael retorts jokingly.
The Jettys never celebrate Valentine's Day on Feb. 14. As Michael puts it, "When you're in the restaurant business, you have to make peace with the holidays and celebrate them whenever you have time. Fortunately, Eva is very pragmatic and down-to-earth about that kind of stuff." According to Michael, Eva usually says something like, "Don't get me anything from the mall, Michael. Buy me dinner in Paris."
For this duo, a wonderful experience on their next vacation or a souvenir—like the pearl earrings Eva's wearing from their last trip to Tahiti—trumps immediate, material presents. It's about creating memories. They take a trip together every year—this year, to Eleuthera Island in the Bahamas. In 2013, they may venture back to Tahiti or Paris. What's next on the travel agenda is always a source of excitement for the Jettys. "We can't wait to plan our next adventure together," Eva says.
Even when the vacation ends and the responsibilities of running a restaurant have resumed, Michael still revels in the small things that Eva does in their day-to-day relationship. "Rain or shine, whether I'm on her nerves or not," Michael says with feeling, "there's a cup of hot coffee on my bedside table every morning when I wake up. That's one of the reasons why I love this woman so much."