10 questions with the Petite Princess Company
The flowing gowns and addictive songs of iconic animated princesses are usually seen and heard only in movie theaters and on TV sets. But for the children of Baton Rouge, they're all part of the real world, thanks to Venessa Lewis and her Petite Princess Company, which hires a cast of local actors and actresses to play the part of your favorite princesses, princes, scheming villains and other fan-favorite characters for parties and events. Read on for more about Venessa and her company:
---
1. What was your inspiration for opening Petite Princess Company?
Petite Princess Company was actually started by an LSU student in her dorm room shortly after the movie Frozen came out. She bought a few princess costumes and she and her friends started doing birthday parties for extra cash on the weekends. At the time, I was an adjunct professor in the Manship School of Mass Communications at LSU. I was also working on weekends as the "Louisiana Mermaid." So I did have a unique background in both performing and marketing children's entertainment. When the student graduated, she planned to move back to Nevada, and I purchased the company from her in 2015. At the time, it was called Rent-A-Princess. I changed the name and rebranded it, and we have grown so much. It has been a very interesting and exciting journey.
2. What is your professional background?
I have a degree in mass communications from LSU, and I have worked professionally as a graphic designer for more than 25 years. I am also an accredited public relations professional. I worked in the communications offices of BREC and the East Baton Rouge Parish School System for a decade before starting my own boutique graphic and web design business. With a strong background in marketing, advertising and public relations, I was able to quickly determine where to best spend dollars to expand our reach once taking over Petite Princess, thus growing the business dramatically over the last six years.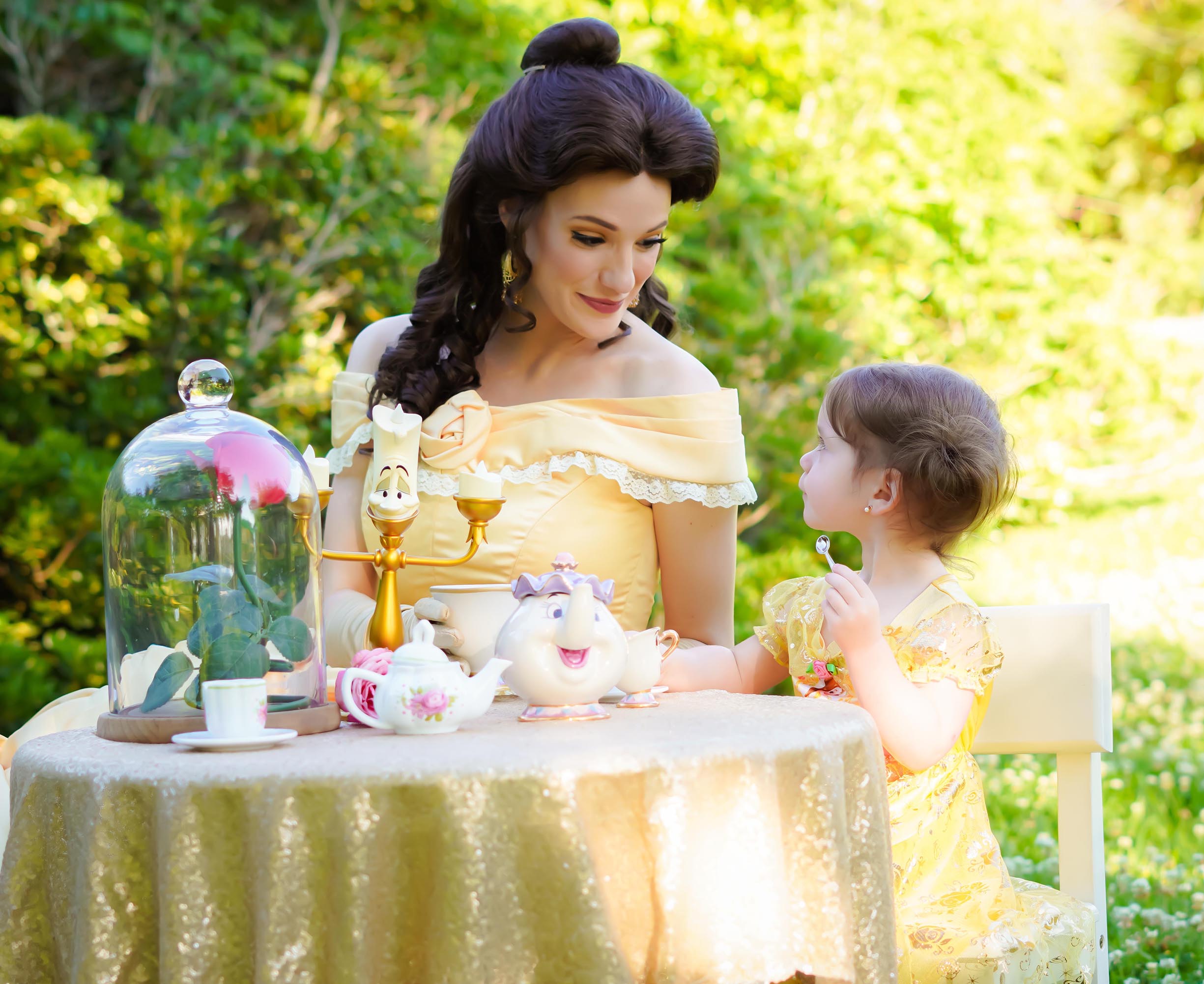 3. How would you describe Petite Princess Company?
The Petite Princess Company was founded on a unique principle: creating magical princess parties and character experiences for the children of south Louisiana. We dedicate ourselves to bringing the highest quality children's entertainment to birthday parties, promotions, festivals, corporate events, school events and more. We are the largest children's character entertainment company in the state of Louisiana. We determine this by several metrics: social media following, cast size, event production and bookings. We have also worked extremely hard to cultivate the most professional princess character experience for our customers. All of our employees are trained in performance skills, costuming and makeup, and we offer the highest quality and most realistic character experience on the market. All of our performers must have experience in either theater, choir or dance, preferably a combination of the three. We also have more than 30 different characters to choose from, and our parties consist of singing, dancing, story time, photo sessions, a coronation and the "Happy Birthday" ceremony.
4. What is one thing you want your customers to know about Petite Princess Company that they might not be aware of?
We service all of south Louisiana, and we come to you! Many people know us through our events that have become the hottest ticket in town. Most of our events now create a frenzy and sell out in less than five minutes. However, our original mission was in-home birthday party experiences, and that is still what we do every single weekend. We travel all over the state making magic for children on their special days. We are also the most trusted name in children's entertainment in the state, racking up several years of the "Family Favorite" title voted on by parent magazines in both Baton Rouge and New Orleans.
5. What is a typical day like for you?
I personally do not perform anymore, but I wear so many hats as the owner of the company. I take bookings all throughout the week, create content for our social media platforms, clean and repair costumes, etc. I am responsible for everything from restyling wigs, the hiring and training cast members and handling contracts to planning huge events and even my newest venture, creating TikTok videos.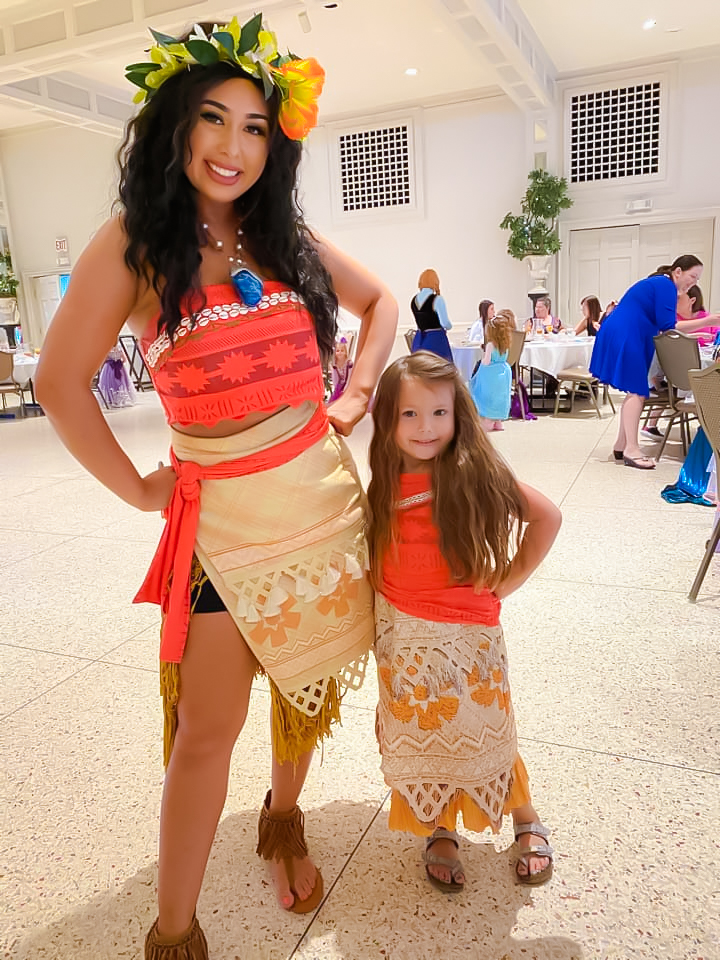 6. Where can customers find Petite Princess Company?
We do not have a physical facility, but we come to you! Whether your party is home or at a venue, we send our entertainers out weekly to make magic. Online, we can be found at petiteprincesscompany.com. We are also on Facebook, Instagram, YouTube and TikTok.
7. What has been the most rewarding part about operating Petite Princess Company?
The most rewarding thing for me personally is the look in a child's eyes when they see their favorite princess. It is like they are meeting their idol, and it still makes me emotional, especially at events like our Royal Princess Ball. When I hear an audible gasp from the audience when our princesses perform, or when we get another stellar review from a mom saying we created the most magical experience for their child, it makes it all so worth it. I never would have imagined this job for myself, and now I can't imagine my life without it. It has brought me immeasurable joy.
8. How has the pandemic affected the business?
2020 was a very rough year for us, as it was for so many others, especially in the entertainment business. When you have a company that is based on people gathering to celebrate and you can't gather in groups, well … our business all but dried up. We began offering a "Princess on Call" service that provided virtual princess visits and offered virtual storytimes on our Facebook page, etc. However, things began waking back up in 2021 and people were anxious to get back to celebrating again. We even went back to hosting events, although they were greatly scaled down and we took precautions to safely distance and sanitize throughout. Now, in 2022, we are so thankful to be back to our pre-pandemic levels of activity. We are so grateful to our customers for sticking with us and for enthusiastically supporting our return. We plan on making this the best year yet!
9. What's the story behind the name "Petite Princess Company" and why the switch in names?
As I mentioned above, the original company was named Rent-A-Princess when it was just a few college girls doing parties on the weekend. When I took over, I wanted to rebrand it with a name that featured alliteration with a nod to the French background of Louisiana with the word "petite."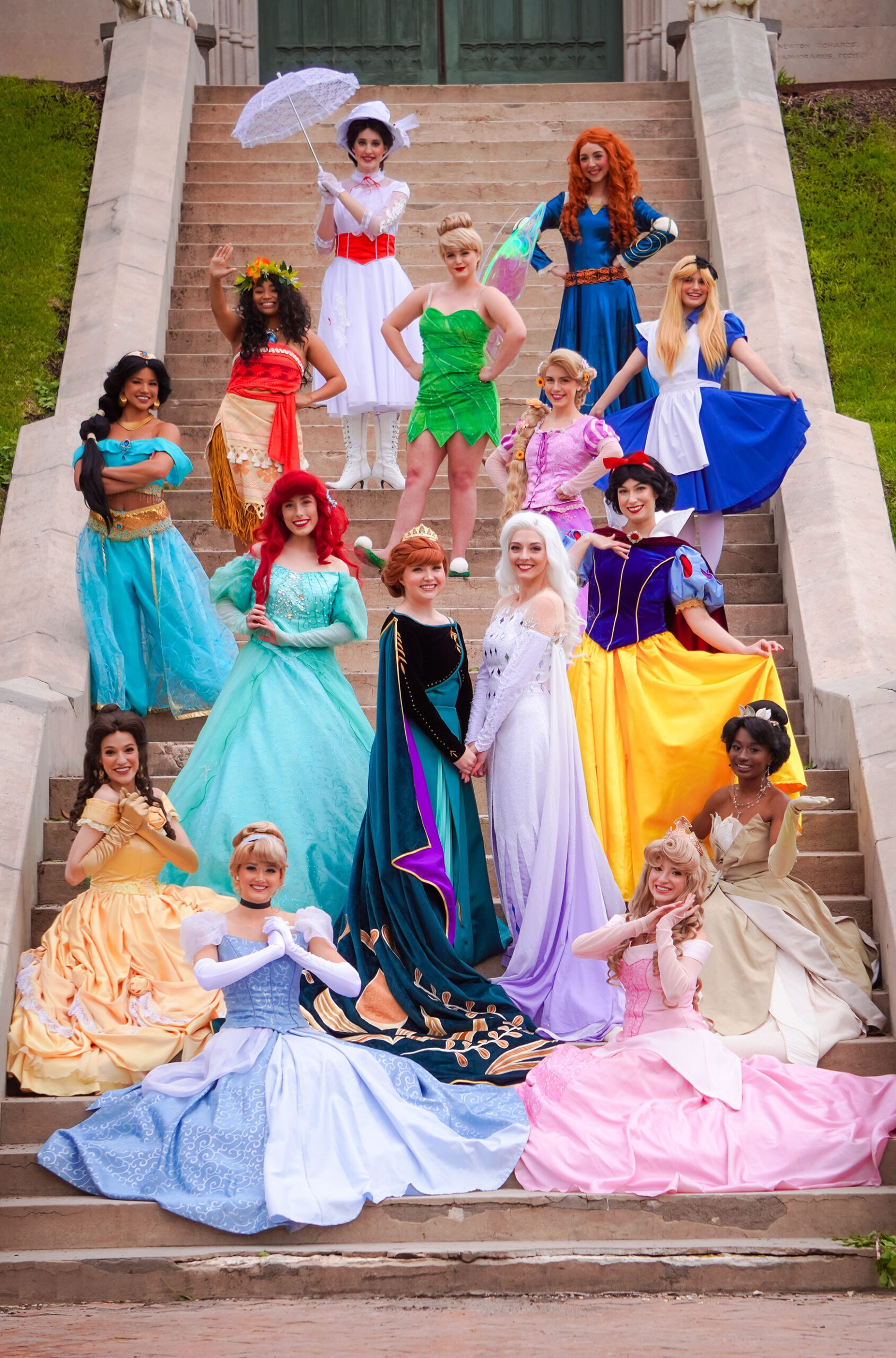 10. What can customers expect in the future?
We have the busiest event calendar in the history of the company this year! We are bringing back all of our very popular events such as the Royal Princess Ball, Holiday Teas and Villains Character Dining events, while adding new ones such as a Bunny Brunch with our Peter Rabbit and more. We plan on adding three to four new characters to our roster this year, as well as introducing the ever-popular Sanderson Sisters to coincide with the release of the new Hocus Pocus 2 around Halloween.
---
For more information, visit petiteprincesscompany.com.