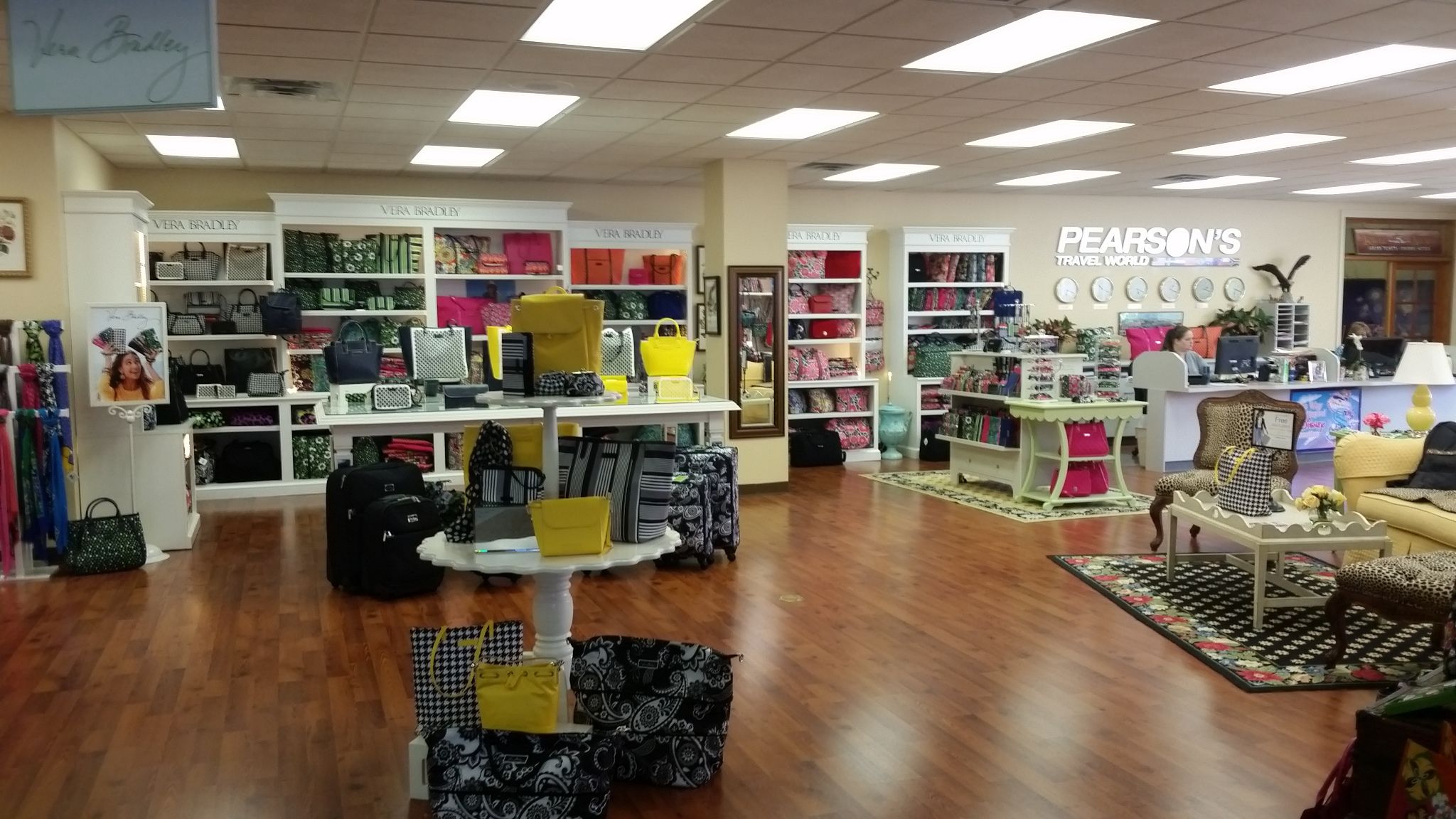 10 Questions with Pearson's Travel World owner Ned Pearson
Pearson's Travel World may have opened in 1979, but since then, it's expanded far beyond the typical borders of any old luggage store. In fact, says owner Ned Pearson, the word "luggage" just seems too old-fashioned for the store's current form—a place to find high-end travel goods and brand-new tech, plus a stop for designer brands like Vera Bradley. And with a full-service travel agency staffed with professional world-travelers, visitors can make Pearson's a one-stop destination for planning a trip from start to finish. Keen to delve into the history of its development and its ever-expanding inventory, we asked Pearson a few more questions about his store.
---
1. What is a typical day like for you and your team? A typical day for me involves a lot of emails—making sure we're stocked up on everything, keeping track of promotions we're running and checking in on merchants. I guess I'd say that emails, promotions, ordering and employee management sums it all up pretty well.
2. What is your professional background? How did you get into the retail field? I was born into it. My dad opened Pearson's in 1979, but I'm the fifth generation in the luggage industry, going back to my great, great grandfather on my mother's side. He had a luggage store in New Orleans, but then my dad decided to break off and start Pearson's here in Baton Rouge. So I was born into retail, grew up working in the stores, and just moved into all the management and ownership roles. I also have two other companies, Southern Authority and Audio Bomb, that do manufacturing, development and distribution all over the country.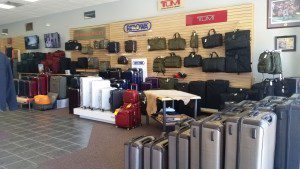 3. What are the first things customers see when they walk through the doors? They'll see our high-end luggage, all high-quality and durable. You'll also see over 6,000 of our unique gifts. In the back, you'll see our large selection of Vera Bradley. And a lot of people don't realize that we have a full travel agency in the back, with five full-time travel agents.
4. What sets your store apart? Our service, our knowledge and our expertise. We have trained salespeople who really know their stuff. They know our merchandise backward and forward. We travel to different places around the country to get trained on information like new airline regulations and weight restrictions. We're luggage specialists, and you won't find that anywhere else. Plus, there's no reason for people to shop online, since we match prices.
5. What is one thing you think customers should know about your store that they may not be aware of? Well, I mentioned the travel agency in the back. Our agents probably have over 120 combined years of travel experience. People think they're getting a better deal online when they book hotels and vacations online, but they're not. We don't upcharge you. Our travel agents have been all around the world multiple times, and they've seen and done so many things. They know what to do, what not to do, and they have the experience to help design a perfect trip.
6. How do you keep your store's inventory fresh and up to date? I go to markets all around the country, plus I'm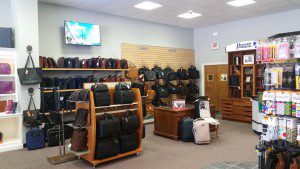 on a national luggage committee, NLDA. We pick products from roughly 150 stores for catalog purposes, so we see all the new trends. As for gadgets and gizmos and tech, I'm just kind of obsessed with that. I'm always on the lookout for the latest and greatest.
7. Can you share a hint about what shoppers will see in your store next season? There are some up-and-coming new brands that I think will become really big this year. We've got brands that are evolving into the new Nike, in a way. We're also looking forward to newer, cooler gadgets. You're going to see the most innovative products in our store, and not just luggage or travel-related items. We're also getting more into women's fashion and focusing on millennials and young business travelers.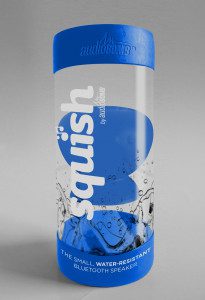 8. How has the store grown or changed since it opened? We're not just a luggage store anymore. We're evolving into the go-to store for everything new and cutting-edge. Who would have thought that a luggage store would have sold 600 hoverboards? That's why we're called Pearson's Travel World, because the word "luggage" just seems too antiquated.
9. What are a few must-have items for winter? Well, there were those 600 hoverboards at Christmas. We always have trendy gifts that may be out of stock elsewhere. We also send designers to Colombia to craft a lot of high-quality leather goods. You just can't duplicate that anywhere else in Baton Rouge.
10. What are some of your best-selling products? Tumi luggage is a big brand for us, and it's also starting to get into women's fashion. Rimowa is another big seller.