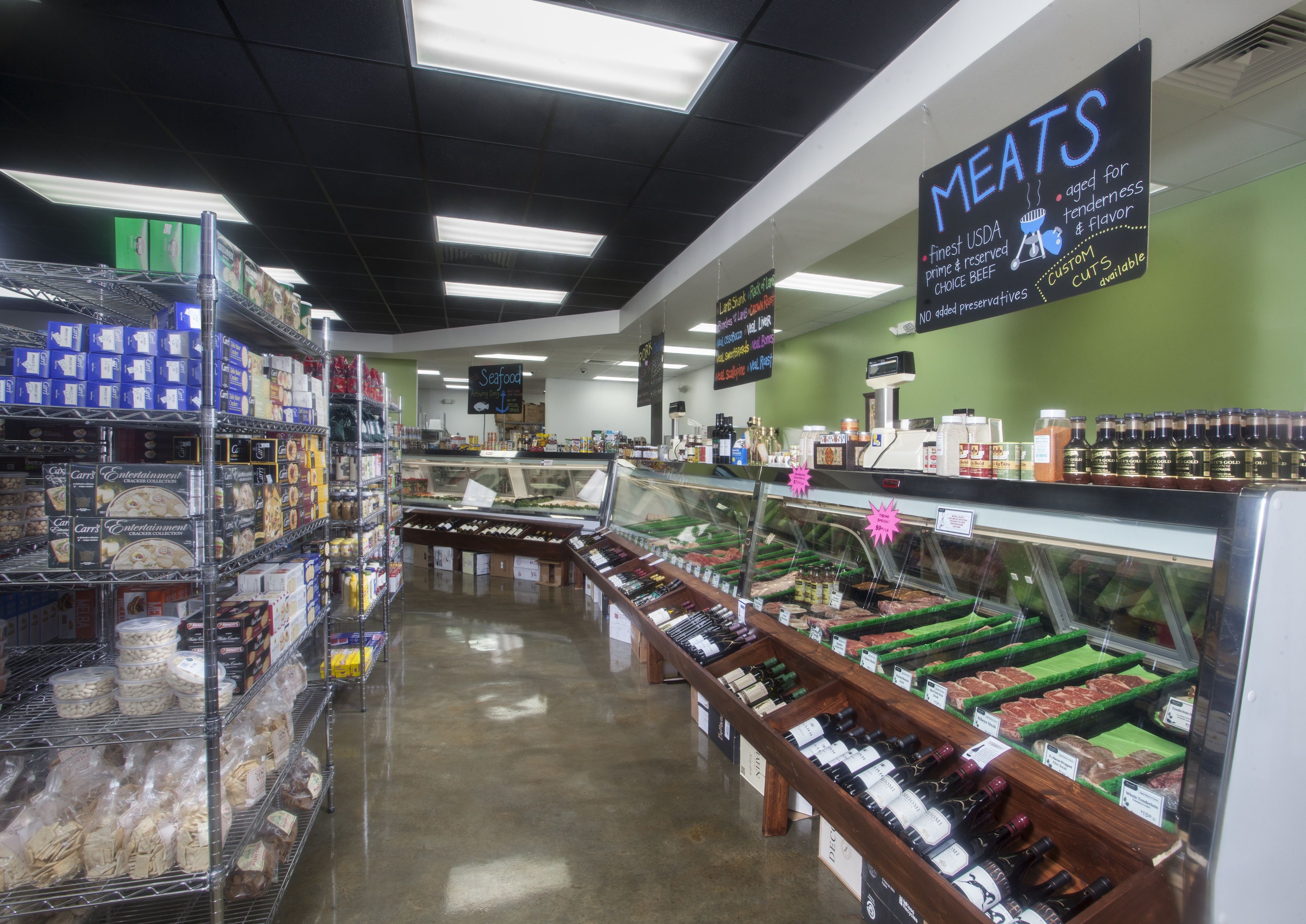 10 Questions with Maxwell's Market owner Ron Lewis
Whether eating on the go or preparing for a homemade meal, Maxwell's Market is a one-stop shop for prepared meals, groceries and produce, fine wine and premium meats and seafood. Next week, the Highland Road location will host its first wine dinner, a five-course feast featuring Caymus wines. We caught up with owner Ron Lewis to find out more about Maxwell's and how he keeps his ideas as fresh as his food.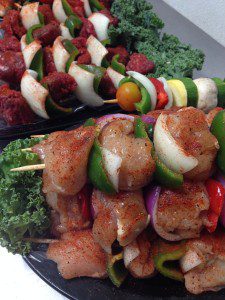 1. What is a typical day like for you and your team? First, no day is typical! As a small business owner, I wear many hats. Accounting and payroll, cook and butcher, human resources and counselor, delivery driver, buyer of fine foods and wine, plumber, electrician, HVAC and refrigeration repairs … not to mention trying to keep up with government regulations regarding healthcare, taxes, regulations … the list goes on and on and on. I have found that my days are easier and better if I start the day by reading the daily Gospel and trying to reflect on that reading and my many blessings that God has bestowed on me—especially my wife, family and friends, and then my business.
2. What is your professional background? I graduated from LSU with a degree in microbiology and an MBA. I worked for 12 years in the pulp and paper industry selling chemicals and then process equipment, covering an area that included Texas, Oklahoma, Arkansas, Mississippi and Louisiana. I finally got tired of the travel and missing my wife and children during the week. I had no desire to do this forever or move to Atlanta or upstate New York to the corporate office.
3. How did you get into this retail field? My family had always been in the "mom and pop" grocery business and so I had it in my Italian blood to give retail food a shot. I love food and wine and have a good business mind. My friend, Roddy Maxwell, had opened the first Maxwell's Market in Jacksonville, Florida. He sold that in the late '90s and moved back to Shreveport, where I was living, and opened a store there. I liked the concept and paid him a consulting fee to teach me the business, and he helped me open here in Baton Rouge.
4. What sets your store apart? I think that Maxwell's Market is different in the fact that we do so many things from a relatively small footprint. We are a market specializing in only the finest meats, fresh seafood, fine wines, imported cheese selection, groceries and produce. We are a deli that has great poboys, sandwiches, salads, soups, lunch specials and prepared foods ready to eat or ready for you to take home and heat up.
5. What is one thing you think customers should know about your store that they may not be aware of? We are a caterer for everything from office/staff meetings to tailgate parties, cocktail parties and even weddings and gift baskets. It is funny that some customers who come in all the time do not realize that we do so much. I hear many times, "I did not know that Maxwell's did that or has that!" Also, we are very flexible and are willing to accommodate most customer requests. If we do not have an item, we will try to find it or cook it for them.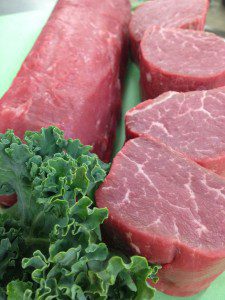 6. How do you keep your store's inventory fresh and up to date? My wife Kathryn and I, along with my partners and staff, try to keep things fresh and up to date by going to visit other similar stores in other metropolitan cities. I do not go on a vacation where I do not scout out markets and delis to check out. We also go to trade shows in New York, Chicago and San Francisco to taste and see new items. Recipe and menu ideas also come from visiting these places, restaurants, magazines, websites and food shows.
7. What was your reason for opening the store? When did it open, and how has it grown or changed since then? Maxwell's Market has grown from one store in 2000 to four today. Originally, the concept was more of just a fresh meat market than a market with a sit-down deli and catering operation. The Shreveport store has no seating for the deli. Both of these areas have grown over the years and are integral to our operation and revenues. Growing has only been possible by hiring and retaining great employees. Two of my first hires in 2000, Jason Maxwell and Trent Frierson, both college students at the time, are now my business partners at the Perkins, Highland and Lafayette stores. Without them and some great staff, we would still have only the one store on Corporate Boulevard.
8. What are some of your favorite items in the store right now? I have a lot of favorite things in the store and I pretty much eat anything, so I am not a good person to ask for a few favorites. I start my day with a cup of either Le Grand Coq Rouge or New Orleans Chicory Blend coffee from French Truck Coffee (a small artisan roaster from New Orleans)—both are great. We have been getting some great Scottish salmon that I love with a good glass of pinot noir or merlot. Friday evenings with some good cheese, Molinari salami, and Italian red wine. A new feature that we are starting is a wine dinner. We had our first in Lafayette last week with Trinitas Winery from Napa. We will be doing one with Wagner wines featuring Caymus Cabernet Sauvignon on Dec. 10 at our Highland location.
9. What are a few seasonal items you might suggest buying from Maxwell's in the wintertime? Cooler weather always brings hearty recipes and meals. If we have short ribs, they are great to braise and serve over polenta. We often cook as a lunch special. If we have Sicilian pork roast for the lunch special or in the prepared food section, do not pass it up!
10. What are some of your best-selling products? If you are a foodie and love great food, Maxwell's has many things to offer regardless if you want to cook it yourself from scratch or buy it already done. Our prime filet steaks and New York strips are best sellers in the meat market,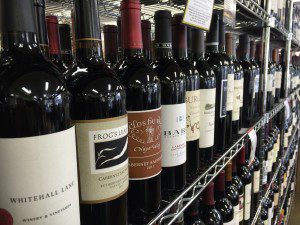 and our shrimp or chicken salad are good sellers in the deli. The Rustic Chicken poboy and Tenderloin Caesar are good sandwich and salad sellers. The burgers are pretty good also—you will find me eating one every Saturday at around 11 a.m. at the Corporate store, with a Barq's root beer (bottle only!).