10 Questions with Jeneé Esquivel of Moxi Boutique
Baton Rouge's local boutique scene is something that sets our style apart from the highly-manufactured and very commercialized versions in other, larger cities. Fostering small businesses, new talent and ever-growing passions, the Capital City increasingly sets the standard for individualism and creativity in all parts of life, but especially the wardrobe.
Opening its doors just months ago on Lee Drive, Moxi Boutique is the perfect example of this love for local. We sat down with owner and buyer Jeneé Esquivel to learn more about the store's style, goals and growing process.
---
1. What is a typical day like for you and your team?
Every day is different for us, but on a typical day we start our morning off by setting goals for tasks we want to get accomplished by the end of that day. After that, we create content for our social media platforms to keep our customers up to date on new arrivals. We unpack, steam and inventory new shipments. Then, we get the store organized and ready for the next day.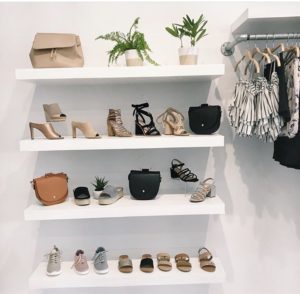 2. What is your professional background? How did you get into the retail field?
I have a bachelor's degree from LSU in mass communication with a concentration in digital advertising and I also minored in fashion merchandising. During my time at LSU, I worked for a local boutique where I was given the opportunity to learn more about retail and fine tune my social media skills.
3. What are the first things customers see when they walk through the doors?
The first thing customers see when they walk into Moxi is our clothing. Our storefront has white walls and a white floor so that your focus goes directly to the merchandise. This was really important to me during our buildout process. I like to walk into a store and not feel a sensory overload.
4. What sets your store apart?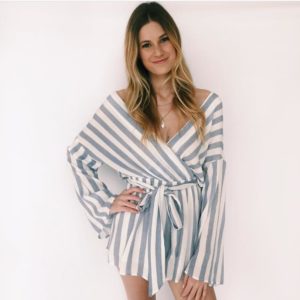 What sets Moxi apart is our unique selection and excellent customer service. We strive to bring new and exciting styles to our customers of all ages.
5. What is one thing you think customers should know about your store that they may not be aware of?
We want our customers to know that we really try our best to have something here for everyone. You can bring your mom, aunt, sister or granny and something at Moxi will catch their eye.
6. How do you keep your store's inventory fresh and up to date?
We are constantly searching for new trends to keep our inventory up to date. We go to market a few times a year to buy for each season.
7. Can you share a hint about what shoppers will see in your store next season?
Shoppers can expect a lot of great game day and tailgate attire, along with new denim and fun knit/sweaters.
8. What was your reason for opening the store? When did it open, and how has it grown or changed since then?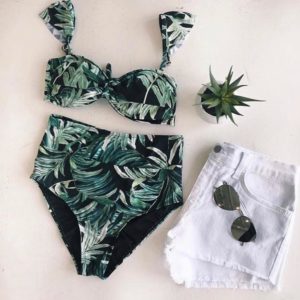 It has always been a dream of mine to have my own store. I love the people we get to meet here and the relationships we develop with our regulars. We opened in February of this year, and I think the biggest change for me as a buyer has been learning to not put myself in a box and instead listen to our customers. I initially said there was no way we would ever carry swimwear but there was such a demand for it by our customers that we gave it a try. It turns out swimwear ended up being a great addition to our store.
9. What are a few must-have items this season?
Our biggest must-haves for summer have been distressed denim and flatform style shoes.
10. What are some of your best-selling products?
Our best-sellers have been swimwear, denim and our handmade jewelry items.
Follow along with Moxi's new arrivals and more on its social media here and here.