A perfectly pink graduation lunch to celebrate a group of new physician assistants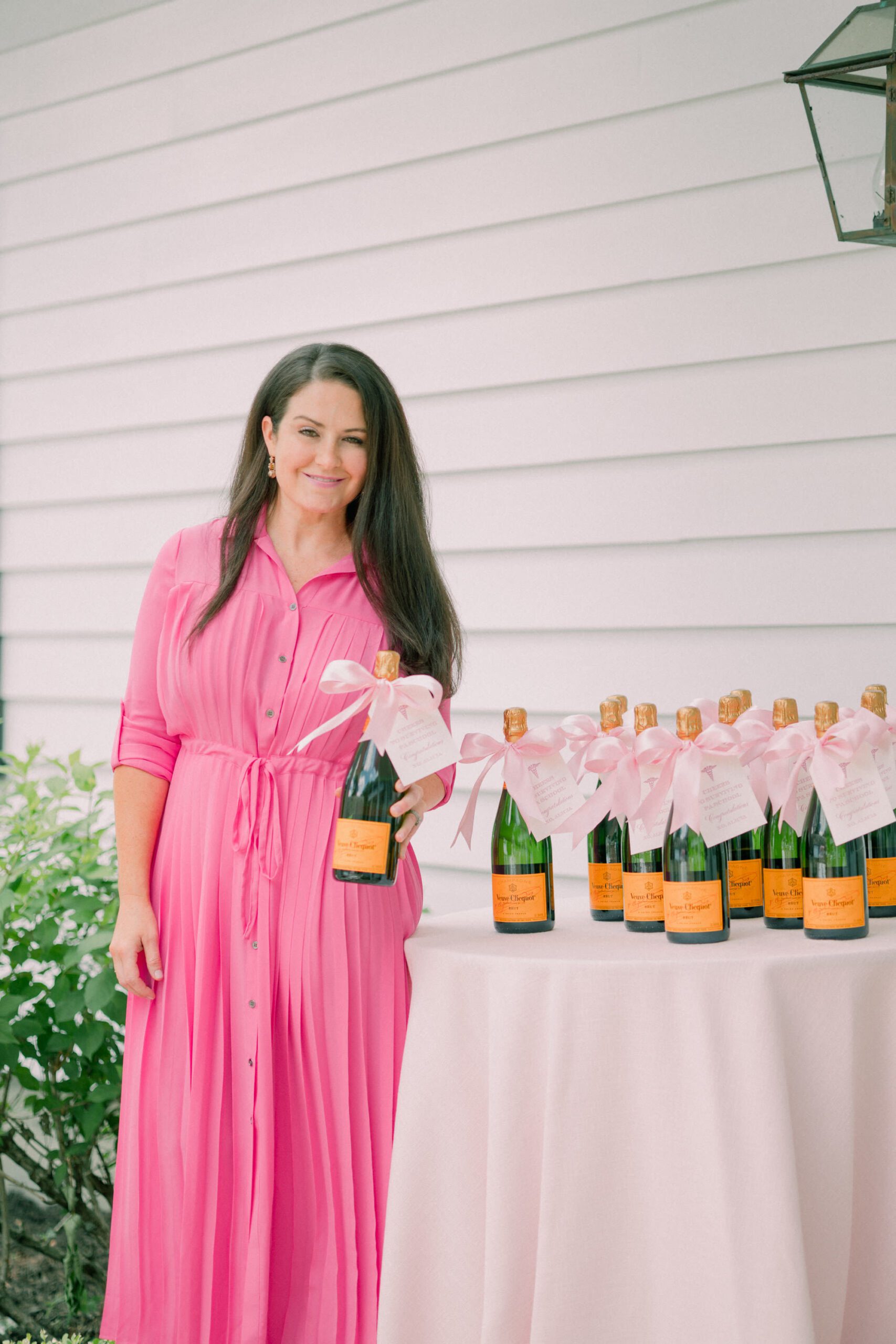 Sure, birthdays are special. But those milestones that represent real hours spent working towards a goal, those are the moments that deserve some of the biggest celebration. That's what makes graduation season so special, albeit busy.
For Alicia Vick, celebrating her tight-knit group of physician assistant friends with a backyard lunch was a no brainer. The cake, featuring a white coat on the top tier, was the jumping-off point. From there, Vick worked with planner Angela DiVincenti Babin of Angela Marie Events & Florals to bring to life her spring garden graduation party.
"I think for graduation parties–or any party–the goal has to be portraying the person's personality," Babin says. "You don't necessarily have to go for school colors or any of that. Focus on the person, or people, you're celebrating."
Pastel pinks and plenty of flowers were central to Babin's design. Extra touches like floral-themed popsicles in Champagne, as well as a mobile bar offering custom cocktails, helped complete the vision and transform the Vick's backyard into the ideal venue.
---
RESOURCES
Planning and florals: Angela Marie Events & Florals
Catering: Gilded Artichoke Catering Co.
Cake: The Ambrosia Bakery
Linens: Nüage Designs
Furniture: Distressed Rentals & Revival
Balloons: Baton Rouge Balloons
Popsicles: Le Doodle
Mobile bar: Magnolia Mule
Champagne tags: Paperwhite Stationery Boutique
---