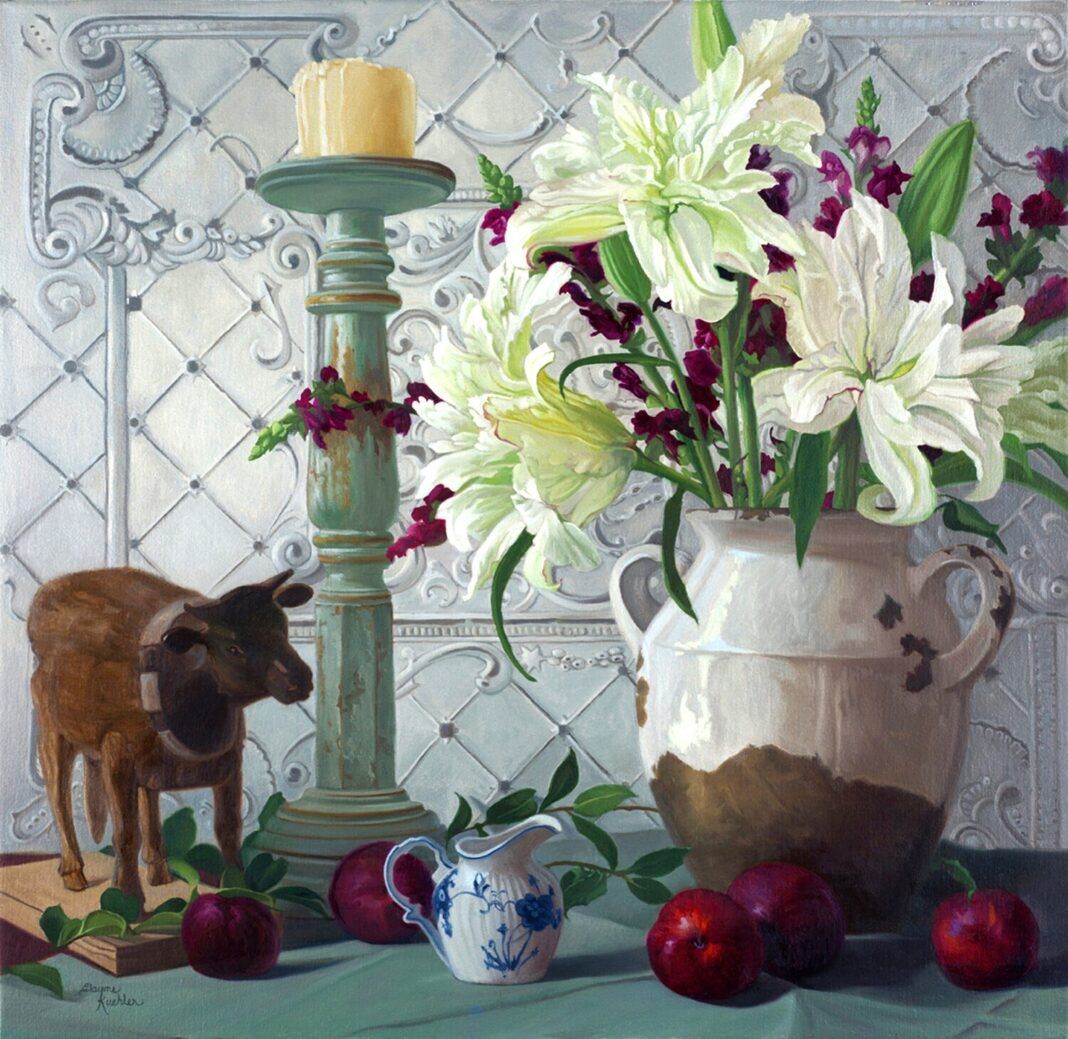 On Exhibit: 'Hidden But Still Seen' & 'AWA Exhibition'
This month, the works of local artists affiliated with Associated Women in the Arts will be featured in shows at two different venues. Both exhibitions support the AWA's mission to promote the development of female artists by creating opportunities for education, exhibition and fellowship. 
Through October 26, the Elizabethan Gallery will host Hidden But Still Seen. 
"The theme is a reminder that there is a lot in life that can be obvious but overlooked. For instance, if you are looking at a brilliant blue sky, you might miss the little bird sitting on a nearby branch observing you," says gallery owner Liz Walker. "Many artists hide a message or object in their paintings. Those hidden items may just be a thought or meaning that the artist wants you to discover."
For this year's 36th anniversary show, more than 20 AWA artists who work in a variety of media provided work that challenges viewers to explore art with a new focus. 
While the Elizabethan Gallery show is an all-member, themed exhibition, the AWA Exhibition opening at the Louisiana State Archives Gallery on October 11 is a show juried by award-winning California artist Patrick Saunders.
"The AWA has been exhibiting the work of women artists since the 1980s," explains Tonni McCollister, an artist who has been an AWA member for three years and serves as the publicity chair for the Archives show. "Its membership represents a diverse group of female artists who work in oils, acrylic, watercolor and other media and in styles from abstract to super realistic and impressionistic to expressionistic."
The Archives exhibit features 46 paintings that represent the work of 27 South Louisiana artists. "The opening reception provides an excellent opportunity for local art lovers engage in conversation with all the artists represented," notes McCollister of the open-to-the-public event happening on October 19.
In addition to exhibitions like these, classes and the collective expertise of more than 70 current and sustaining members allow the AWA to provide opportunities for female artists throughout the Capital City.