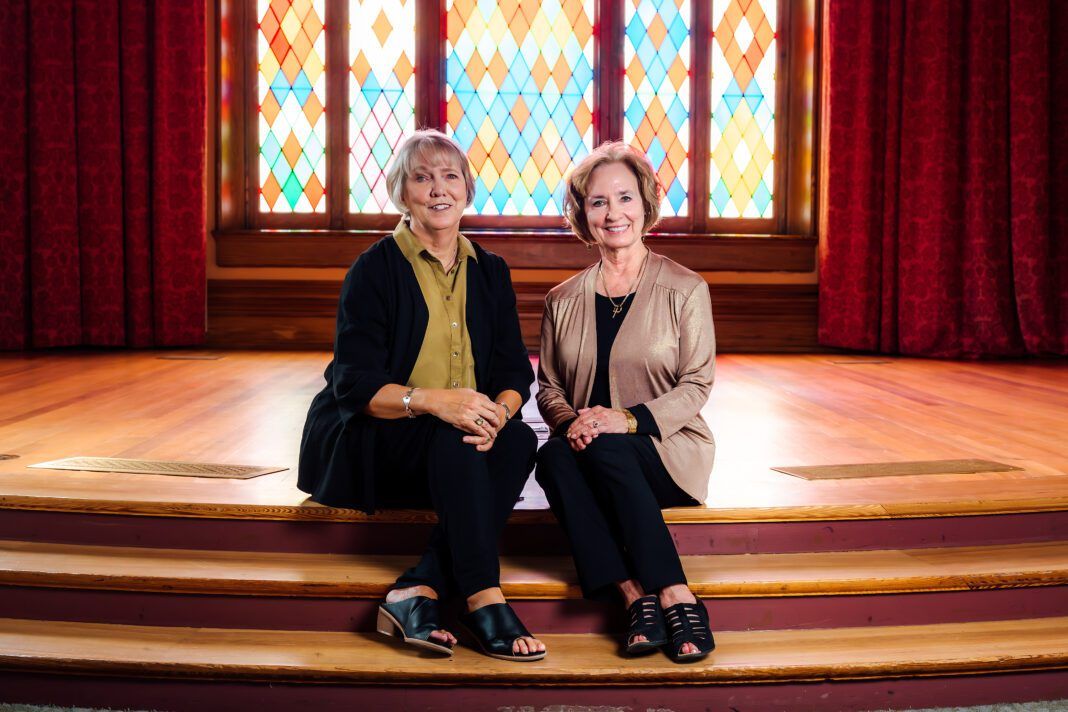 After nearly 50 years, Molly Buchmann and Sharon Mathews are preparing to take their last bow
Behind 50 years of service, education and unswerving commitment to ballet are Molly Buchmann and Sharon Mathews. Legacies in their own right, the Baton Rouge community has stood boldly behind these co-artistic directors of the Baton Rouge Ballet Theatre and co-owners of Dancers' Workshop since the start of their journey together decades ago. Now, as they move into their final season with BRBT, preparing to retire from their artistic director roles after the last show of "Cinderella" in April, the duo can look back on their unrelenting work bringing ballet to the city by raising two generations of dancers, dance educators, artists, and performers.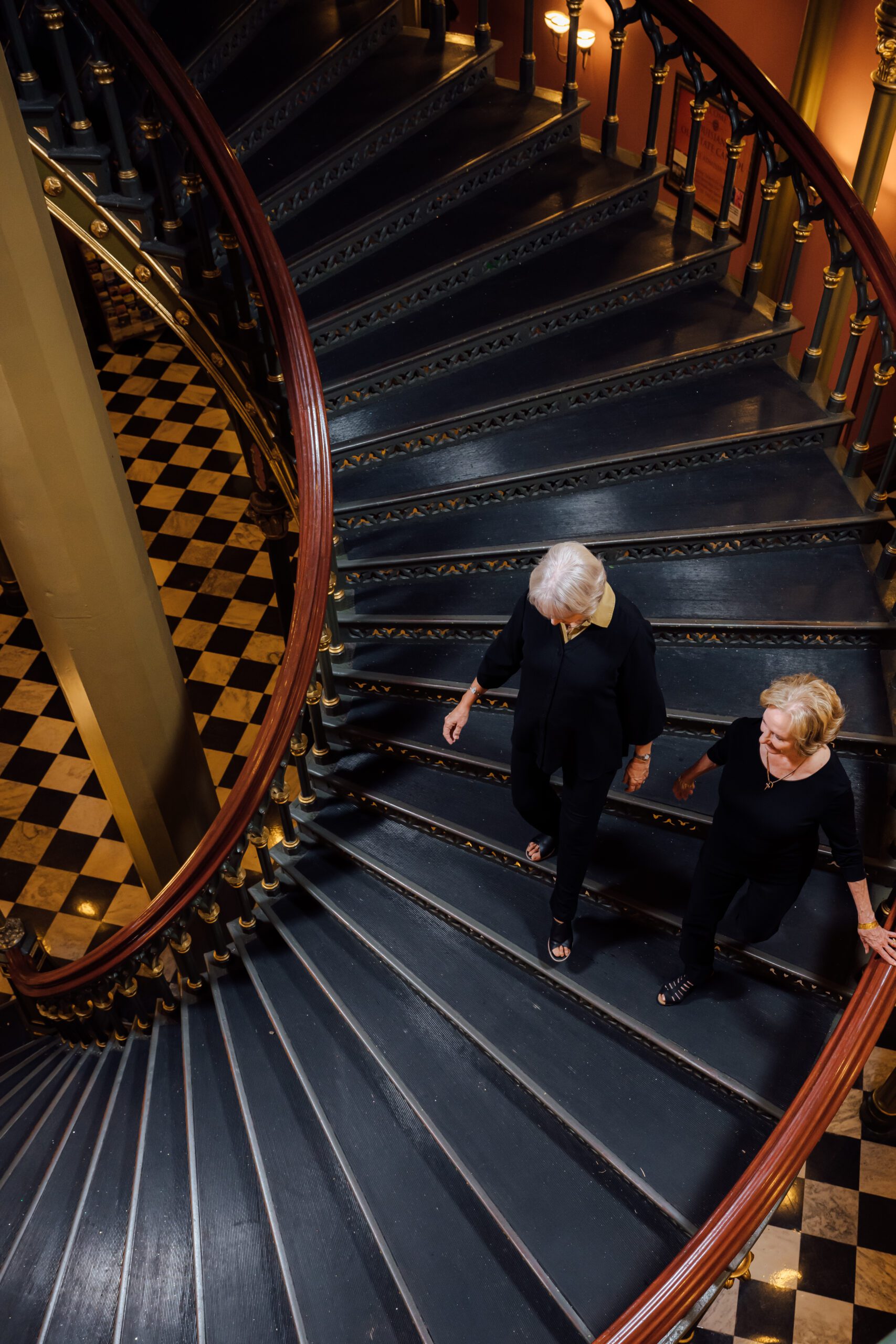 And while not everyone has taken a class or performed in a show themselves, no one makes it through the holidays without seeing billboards or hearing radio ads for "The Nutcracker – A Tale from the Bayou." Many have seen the critically acclaimed show or better yet, have daughters and sons who performed in it. Additionally, community leaders and local celebrities are invited to perform yearly in the renowned "Party Scene."
Baton Rougeans know of "The Nutcracker," which remains one of Buchmann's and Mathews' career highlights. But this community pillar of Christmas cheer since 1992 did not just land on the stage by chance. It took several months of work with set scene designer Nels Anderson, Steve Woods, John Lily and others. Buchmann and Mathews flew to Chicago to plot out a Cajun spin to this global ballet phenomenon.
Other choreography highlights include "In a Woman's Voice" by Buchmann, and the performance that will serve as the grand finale of thier careers, "Cinderella," which was choreographed by Mathews in 2003 and will be performed by BRBT again in April. The pair have also commissioned works like Martha Graham's "Panorama," in which 30 Baton Rouge dancers perfomed with the Martha Graham Dance Ensemble.
The ladies' accolades over the years buttress their positions as one of Baton Rouge's leading artistic agencies. Awards include the Mayor-President's Award for Excellence in the Arts in 1999; the Governor's Award for Outstanding Large Arts Organization in 2004 and the John W. Barton, Sr. Excellence in Nonprofit Management Award in 2007.
The awards, noteworthy benchmarks, and the professional dancers they've churned out over the years, can be easily found in news articles or television, but few know the heart of these two extraordinary women. Their stories weld a tale of perseverance, steadfastness, and commitment to the arts and the city of Baton Rouge that outshine pride, temporary fame, or a headline. In an age of fame and self-gratification, Buchmann and Mathews live their lives for the legacy of BRBT rather than themselves.
Buchmann grew up across the alley from a dance school where she learned the gamut of dance, including tap and jazz, but was drawn to ballet and wanted to learn more about the craft. As a child, Buchmann walked four blocks to hang out around shelves of non-fiction at her local library. "Section 792 in the Dewey Decimal System," she proudly proclaims, "to read as much as I could about ballet." A future in ballet and education seemed inevitable.
Matthews studied under Elissa Fuchs, the founder of BRBT, starting in first grade and was a part of the first BRBT company in 1960. Buchmann and Mathews met while dancing at LSU where Mathews was the solo graduate assistant, a position Buchmann later earned when Mathews completed the program. The two then danced together for BRBT and opened Dancers' Workshop in 1973. It was three years later, in 1976, when the two had finished performing the lead roles in "Rhapsody in Blue" that Fuchs stood on the LSU Union Theater stage and named them artistic directors of BRBT.
For 38 years while at BRBT, Mathews was also the director of dance for Baton Rouge Magnet High School, while Buchmann taught dance at Scotlandville High School in the 1980s and 1990s before creating a new dance program at LSU in 1998.
Together, they went through six different studio locations without a lot of capital, but what they lacked in funds, they made up for with commitment to ballet and sweat equity. They even took renovations into their own hands for their third studio on Government Street, the building of which is now home to Rocca Pizzeria.
"Yes, Molly and I did a lot, but our husbands and children did a lot," Mathews notes of the Government Street renovation. "Our husbands laid the flooring in one weekend," she adds. They tore out stucco, and Buchmann knocked down the old H&R Block sign. "There were fumes everywhere," Buchmann insists. Mathews admits that her husband, Bill Mathews, got "slightly" electrocuted one night while attempting to install the air conditioning system.
Once the pair had the studio running, instead of cooling down, support for the school caught fire. With each new class of students and eager parents, there was overwhelming community support in the form of guild members, a board, and financial support from grants and endowments.
"We are grateful to the community for all the support we had,"' Buchmann says. "We couldn't have done it without everyone. [BRBT] wouldn't be what it is today without them."
With their retirement after the 2023-2024 season, Buchmann and Mathews leave behind a strong institution capable of serving the community for years to come, with BRBT assistant directors Jonna Cox and Rebecca Mathews Acosta, Mathews' daughter, taking over the artistic director roles.
When asked what they wanted to be remembered for Buchmann shrugs her shoulders, "I don't expect to be remembered." Instead of taking a bow to themselves for their legacy, Buchmann and Mathews bow in gratitude to the community and ballet supporters. This foundation of love and support of ballet within Baton Rouge is something that will live on through Buchmann and Mathews' successors thanks to the hard work the pair put in for nearly 50 years. When the curtains close following the final bow of "Cinderella," it's not the end of an era, but the continuation of one through the passion and beauty they have and continue to inspire both locally and beyond.