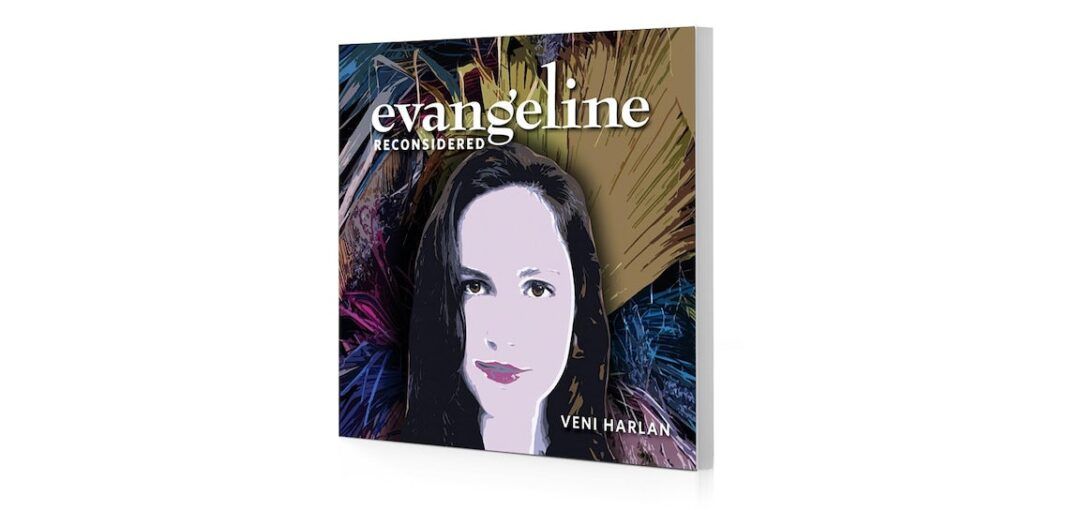 Off the Page: 'Evangeline Reconsidered'
---
When poet and scholar Henry Wadsworth Longfellow published Evangeline: A Tale of Acadie in 1847, he had never set foot in the Louisiana parishes where his star-crossed lovers journeyed in their quest for reunion, separated on their wedding day by Le Grand Dérangement. The poem, after all, is a work of the imagination, despite its real-world influences. But in the characters of Evangeline and Gabriel, Longfellow sparked an obsession; Evangeline eventually became one of the most popular works by this most popular poet in America, and one that still sits on school syllabi across the country.
It was this myth-making power that drew Baton Rouge graphic designer and author Veni Harlan to investigate the poem and the character of Evangeline in her new book Evangeline Reconsidered—not just as a retrospective on the man behind the character, but as a chronicle of the ever-changing interpretations of Louisiana's most legendary heroine.
"Twelve years ago I was pursuing a master's degree and needed additional credit hours, so I decided to take a class on Louisiana history taught by Professor William Arceneaux at LSU. I thought it would be easy, since I've lived in south Louisiana all my life," recalls Harlan, who would begin the work of Evangeline Reconsidered that year as an alternative to a typical term paper. "But I realized I didn't quite know the story."
In her extended research, Harlan lifts the curtain from the history of Longfellow's writing, from the poem's impression on writers like Harriet Beecher Stowe to the influence of Evangeline on tourism and historical preservation in Nova Scotia and Louisiana, plus the name's use in various brands and institutions throughout the South. Huey Long's "Evangeline Speech"—as his 1928 oration beneath the branches of St. Martinville's symbolic Evangeline Oak has become known—remains one of the most memorable political speeches in modern American history. Arceneaux's introduction to the text also highlights the ways in which Evangeline's story has persisted as a bona fide "Acadian creation story," underscoring the very real Cajun culture that persists to this day.
"The idea that the story of the Acadian people—who faced a lot of discrimination—may have continued into obscurity were it not for a Harvard-educated, Protestant poet in Maine just speaks to the power of creativity," says Harlan. "Now, 175 years after the poem was published, that culture is celebrated the world over, and Evangeline is still being reinvented to this day."