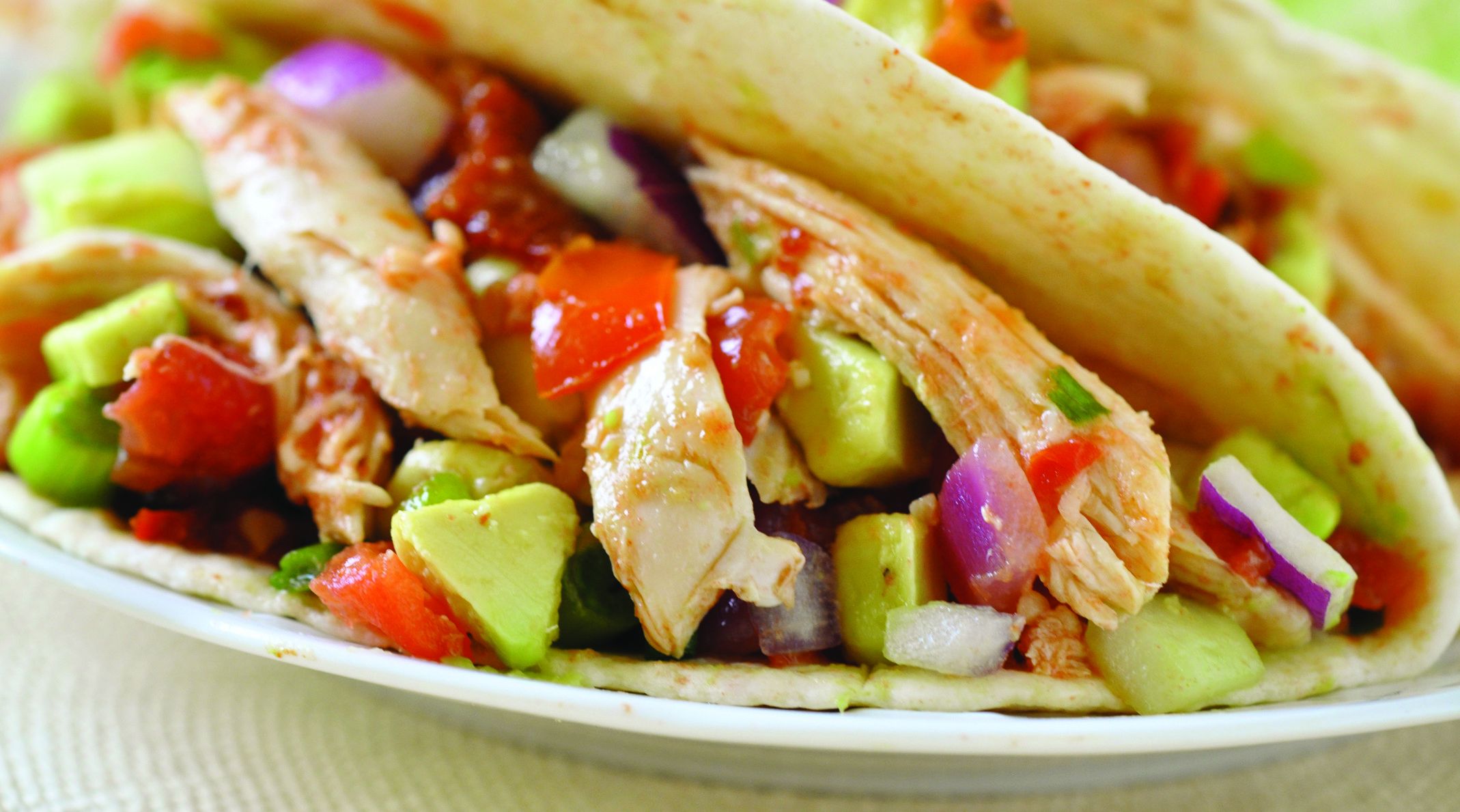 Holly's Scoop: Newlywed Noshing
May is wedding season for many, but more so this year for me as my youngest, Haley, will be getting married this month in Sonoma! With months of planning and preparation under our belts, you can imagine I have weddings on the brain, so I wanted to highlight a few recipes for those newly married or even those just looking for a few quick and easy meals to please your family. Haley has grown up in the kitchen and still enjoys cooking for her friends. With these tips and my recipes, I hope all brides (and grooms!) will quickly feel comfortable in the kitchen.
A good place to start is with Easy Eggplant Parmesan. This comfort food classic made simple is the perfect vegetarian meal or side dish option. Serve over angel hair pasta or consider spaghetti squash if you want the dish to remain gluten free. I also love to mix it up and use different flavored marinara sauces, as you can always find various jars in my pantry just waiting to create an Italian-style dish.
Everyone loves tacos, and you are sure to please with Chicken Chipotle Tacos. I love this recipe because it calls for rotisserie or leftover chicken, saving you a step in the cooking process. Chipotle peppers, found in the Mexican section of the grocery store, add a spicy, smoky flavor that pairs perfectly with the refreshing Avocado Salsa with cucumber and lime. But if the peppers are too spicy or if you do not prefer them, leave them out and add 1 teaspoon chili powder—the tacos will be great either way!
If you still think you are too busy to cook, check out the Easy Roast recipe for the slow cooker. It's just like your mother made, but much simpler. A few pantry-friendly ingredients, including beer, make up a mouth-watering marinade for this roast that basically cooks itself. My family has always loved roast, rice and gravy, so I keep this meal on standby, especially when I work all day and want to come home to a meal already made. If you don't prefer cooking rice on the stove, keep microwave-ready rice to whip up in a minute or less. Leftover roast makes excellent sandwiches the next day, too!
Never feel intimidated in the kitchen again with these recipes from my Kitchen 101 cookbook, which contains cooking definitions and basics along with a pantry-stocking guide. The book is a useful tool for new brides and first-time home or apartment owners, giving them the gift of comfort in the kitchen.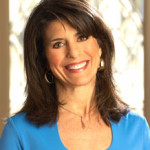 Holly Clegg is a Louisiana chef, healthy cooking expert and author of the best-selling trim&TERRIFIC cookbooks, which have sold more than 1 million copies. For Holly's recipes and books, visit hollyclegg.com or thehealthycookingblog.com.
---

Chicken Chipotle Tacos with Avocado Salsa
Shredded chicken in a fiery sauce topped with refreshing salsa makes an outstanding combo.
1⁄4 cup chopped red onion
1 tsp. minced garlic
2 to 3 Tbsp. chopped chipotle peppers (in can)
1 Tbsp. honey
2 cups chopped tomatoes
1⁄4 cup chopped green onions
2 cups shredded skinless rotisserie chicken breast
Salt and pepper to taste
8 small flour tortillas, heated
In a large nonstick skillet coated with nonstick cooking spray, sauté red onion and garlic for 3-5 minutes, stirring. Add chipotle peppers, honey and tomatoes, cooking and stirring for 5-7 minutes or until slightly thickened. Add green onions and chicken. Season to taste. Top each tortilla with chicken mixture and Avocado Salsa (recipe follows). Makes 8 tacos with heaping 1⁄3 cup filling and 3 tablespoons salsa.
Nutrition information per serving:
Calories 134 | Protein 1g | Carbohydrate 21g | Fat 5g | Calories from fat 34% | Saturated fat 3g | Dietary fiber 0g | Cholesterol 13mg | Sodium 108mg | Diabetic exchanges: 1.5 other carbohydrate, 1 fat
Avocado Salsa
1⁄3 cup finely chopped cucumber
1⁄3 cup finely chopped red onion
1 large avocado, diced
1⁄2 tsp. olive oil
1 Tbsp. lime juice
Salt and pepper to taste
In a bowl, combine all ingredients. Refrigerate until ready to serve.
Nutrition information per serving:
Calories 246 | Calories from fat 38% | Fat 11g | Saturated fat 2g | Cholesterol 32 mg | Sodium 451 mg | Carbohydrates 24g | Dietary fiber 4g | Sugars 5g | Protein 15g | Dietary exchanges: 1 starch, 2 vegetable, 1 1/2 lean meat, 1 fat
---
Easy Eggplant Parmesan
Don't be intimidated by this classic Italian dish—this version is super easy and super delicious!
2 medium eggplants, peeled and cut into  1⁄2-inch slices (about 11⁄2 pounds)
2 onions, thinly sliced into rings
1 (26-oz.) jar marinara sauce
1 tsp. dried oregano leaves
1 tsp. dried basil leaves
11⁄2 cups shredded part-skim mozzarella cheese
Preheat oven to 350 degrees. Coat an oblong 2-quart baking dish with nonstick cooking spray. Arrange eggplant slices along bottom of dish. Top with onions. In a large bowl, mix marinara sauce, oregano and basil. Spread evenly over onion slices. Bake for 40-45 minutes or until eggplant is tender. Sprinkle with mozzarella cheese and return to oven for 10 minutes more or until cheese is melted. Makes 6 servings.
Nutritional information per serving:
Calories 221 | Calories from fat 37% | Fat 9g  Saturated fat 4g | Cholesterol 15mg | Sodium 634mg Carbohydrates 26g | Dietary fiber 7g | Sugars 14g | Protein 10g | Dietary exchanges: 1 starch, 2 vegetable, 1 lean meat, 1 fat
---
Easy Roast 
Intimidated by cooking a roast? Don't be—only three ingredients make up the scrumptious sauce. Toss in the slow cooker and your work is done.
1 (4-lb.) beef sirloin tip roast, trimmed of excess fat
6 garlic cloves, sliced, or garlic powder to taste
Pepper to taste
1 cup light beer
1 (12-oz.) bottle chili sauce
1 envelope onion soup mix
Cut slits in roast and stuff pieces of garlic throughout meat. Season meat with pepper. In a 31⁄2 - to 6-quart slow cooker, insert plastic liner if desired, and mix together beer, chili sauce and onion soup mix. Add roast and turn to coat with sauce. Cook on low for 6-8 hours or until tender. Makes 8 (6-ounce) servings.
Terrific tip: If not using a slow cooker, bake at 325 degrees for about 4 hours or until tender. Don't confuse chili sauce (found by the mayo and salad dressing section of the grocery store) with Asian "hot" chili sauce or you'll have a very spicy recipe. Season roast the day before and refrigerate if time permits.
Nutritional information per serving:
Calories 346 | Calories from fat 24% | Fat 9g | Saturated fat 4g | Cholesterol 111mg | Sodium 877mg | Carbohydrates 12g | Dietary fiber 0g | Sugars 8g | Protein 49g | Dietary exchanges: 1 other carbohydrate, 6 lean meat