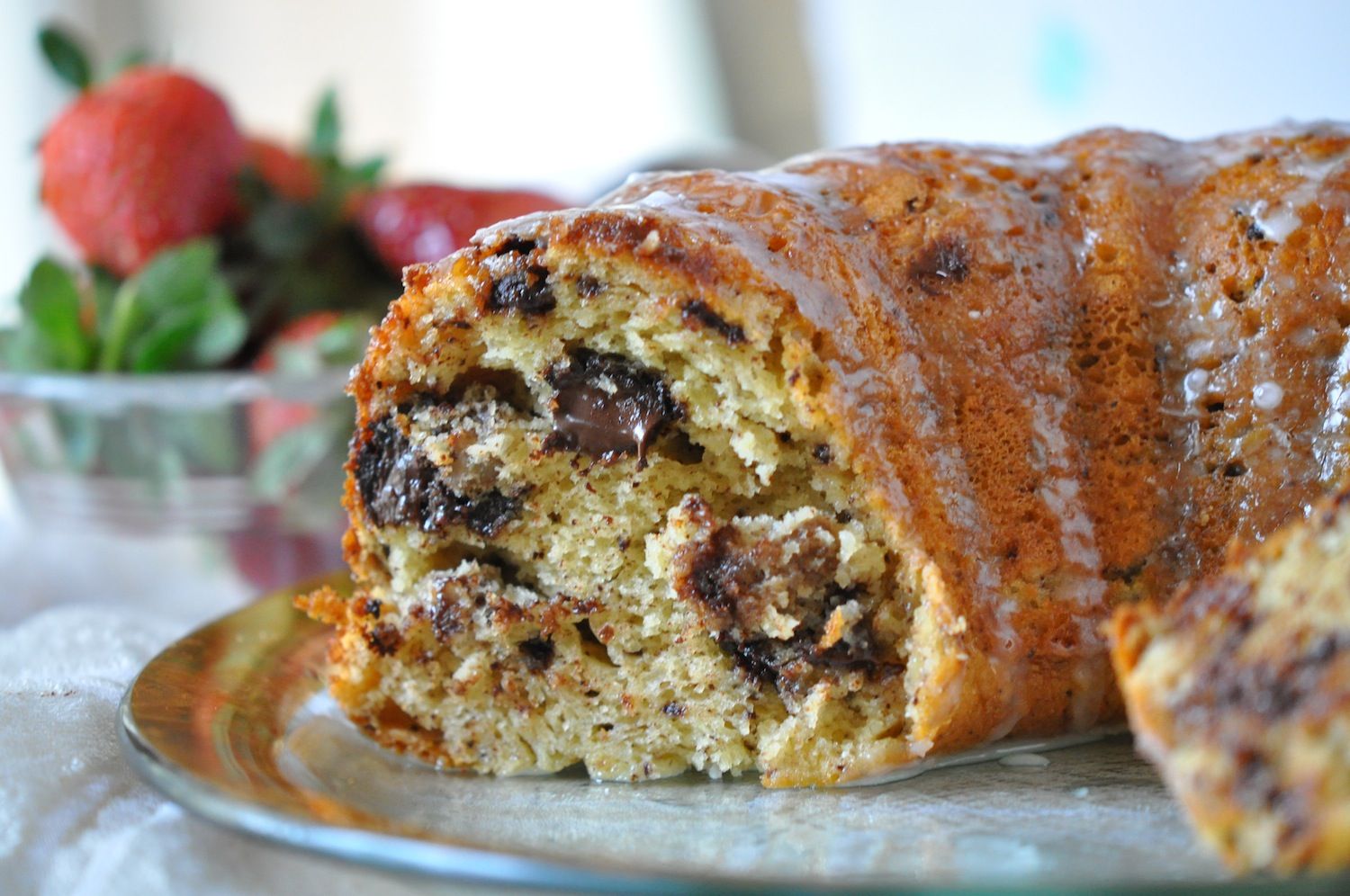 For romantics and parade-goers
By Holly Clegg
Valentine's Day and Mardi Gras are right around the corner, providing new reasons and a new season to celebrate.
I enjoy gathering a few couples and preparing a nice dinner for them at home on Feb. 14. Although I consider numerous main-course dishes for friends, from beef tenderloin to salmon, it is the dessert on Valentine's Day that is always the standout. This is when I pull out my Almost Better Than Sex Cake—it's a sure way to my husband's heart as it is his favorite. My trim and terrific version of the cake has fewer calories than other versions but is just as good. My recipe uses some decadent ingredients: German chocolate, chocolate chips, almond extract, as well as a cake mix for ease.
A time-saving tip is to grate chocolate in the food processor—break the chocolate into small chunks and chop with the metal blade using on/off pulses. And when a recipe calls for almond extract, be sure to use pure almond extract rather than imitation. It really makes a difference!
In Louisiana, there is nothing like spending Mardi Gras season with friends. Carnival has a reputation for being more than just a party. It's all about entertaining a crowd with mouthwatering food! On days or evenings when people gather to watch the parade, welcome your friends inside for a warm, satisfying meal. Best of all, you can quickly whip up these tasty dishes, leaving more time for you to enjoy the fun!
For a simple crowd-pleaser, Easy Brisket can be popped into the oven or even the Crock-Pot and forgotten about. It basically cooks itself! And what could be better than the flavorful, tender meat made into pick-up sandwiches? Each person simply makes his or her own. Pair these sandwiches with the flavorful, make-ahead Colorful Pasta Salad for a menu your guests are sure to savor. With the toasty walnuts, crunchy edamame and sweet cranberries, this salad will only highten the festive spirit. Thanks to these easy recipes, you can enjoy the company of friends and family without spending too much time in the kitchen.
---
Almost Better Than Sex Cake
This is my "trim & terrific" version of the much-beloved Better Than Sex cake but still features German chocolate and an almond glaze.
1 (18.25-oz.) box yellow cake mix
23 cup plus 1-2 Tbsp. skim milk
14 cup canola oil
2 eggs
2 egg whites
1 cup nonfat plain yogurt
1 (4-serving) box instant vanilla pudding and pie filling
1 (4-oz.) bar German chocolate, grated
13 cup semisweet chocolate chips
12 cup chopped pecans
1 cup confectioners' sugar
2 tsp. pure almond extract
Preheat oven to 350 degrees. Coat 10-inch Bundt pan with nonstick cooking spray. In large mixing bowl, combine cake mix, 23 cup milk, oil, eggs, additional egg whites, yogurt, and vanilla pudding. Beat slightly, only until mixture is combined. Stir in grated chocolate, chocolate chips, and pecans. Pour batter into prepared pan. Bake 40-45 minutes or until an inserted toothpick comes out clean. Do not overbake. Cool 10 minutes, and invert onto a serving plate. In small bowl, mix together confectioners' sugar, almond extract, and remaining 1-2 tablespoons milk, mixing until well combined. Drizzle over warm cake. Makes 16-20 servings.
Nutritional information per serving: Calories 109 | Calories from fat 50% | Fat 6g Saturated fat 3g | Cholesterol 13mg | Sodium 167mg | Carbohydrates 6g | Dietary fiber 0g | Total sugars 2g | Protein 8g | Dietary exchanges: 12 starch, 1 lean meat, 12 fat

Colorful Pasta Salad
This eye-catching vegetarian salad is packed with nutrition and fresh flavors.
8 oz. tri-colored spiral pasta
1 12 cups broccoli florets
12 cup shredded carrots
12 cup chopped green onion
14 cup shelled edamame, cooked according to package directions
2 Tbsp. sliced Kalamata olives
14 cup chopped walnuts, toasted
14 cup dried cranberries
14 cup Light Raspberry and Walnut Dressing or light dressing of choice
Cook pasta according to package directions; drain. In large bowl, combine all ingredients with cooked pasta except dressing. Toss with dressing. Makes 8 servings.
Nutritional information per serving: Calories 181 | Calories from fat 24% | Fat 5g Saturated fat 0g | Cholesterol 0mg | Sodium 123mg Carbohydrate 29g | Dietary fiber 2g | Sugars 6g Protein 5g | Diabetic exchanges: 2 starch, 1 fat
Holly's hints: For extra ease, use pre-chopped broccoli florets, pre-shredded carrots, and jarred sliced olives. Toss in grilled shrimp or leftover chicken if desired.

Easy Brisket
This is one of my old standby recipes, simple to prepare and scrumptious to taste.
5-6 lbs. very lean brisket, trimmed of excess fat
Garlic powder
1 cup light brown sugar
1 cup water
1 envelope dry onion soup mix
1 cup ketchup
Preheat oven to 325 degrees. Season brisket heavily with garlic powder. In small bowl, mix together brown sugar, water, onion soup mix, and ketchup. Pour over brisket in large baking pan or roaster. Cook covered 4 12 hours to 5 hours or until meat is fork tender. Slice against grain, and serve with sauce. Makes 12-14 servings.
Nutritional information per serving: Calories 330 | Protein 40g Carbohydrate 21g | Fat 9g | Calories from fat 24% | Saturated fat 3g | Dietary fiber 0g Cholesterol 83mg | Sodium 435mg Diabetic exchanges: 5 12 lean meat, 1 12 other carbohydrate
| | |
| --- | --- |
| | Holly Clegg is the author of the best-selling trim&TERRIFIC cookbooks, Eating Well Through Cancer and Too Hot in the Kitchen: Secrets to Sizzle at Any Age. For more information, visit hollyclegg.com or thehealthycookingblog.com. |