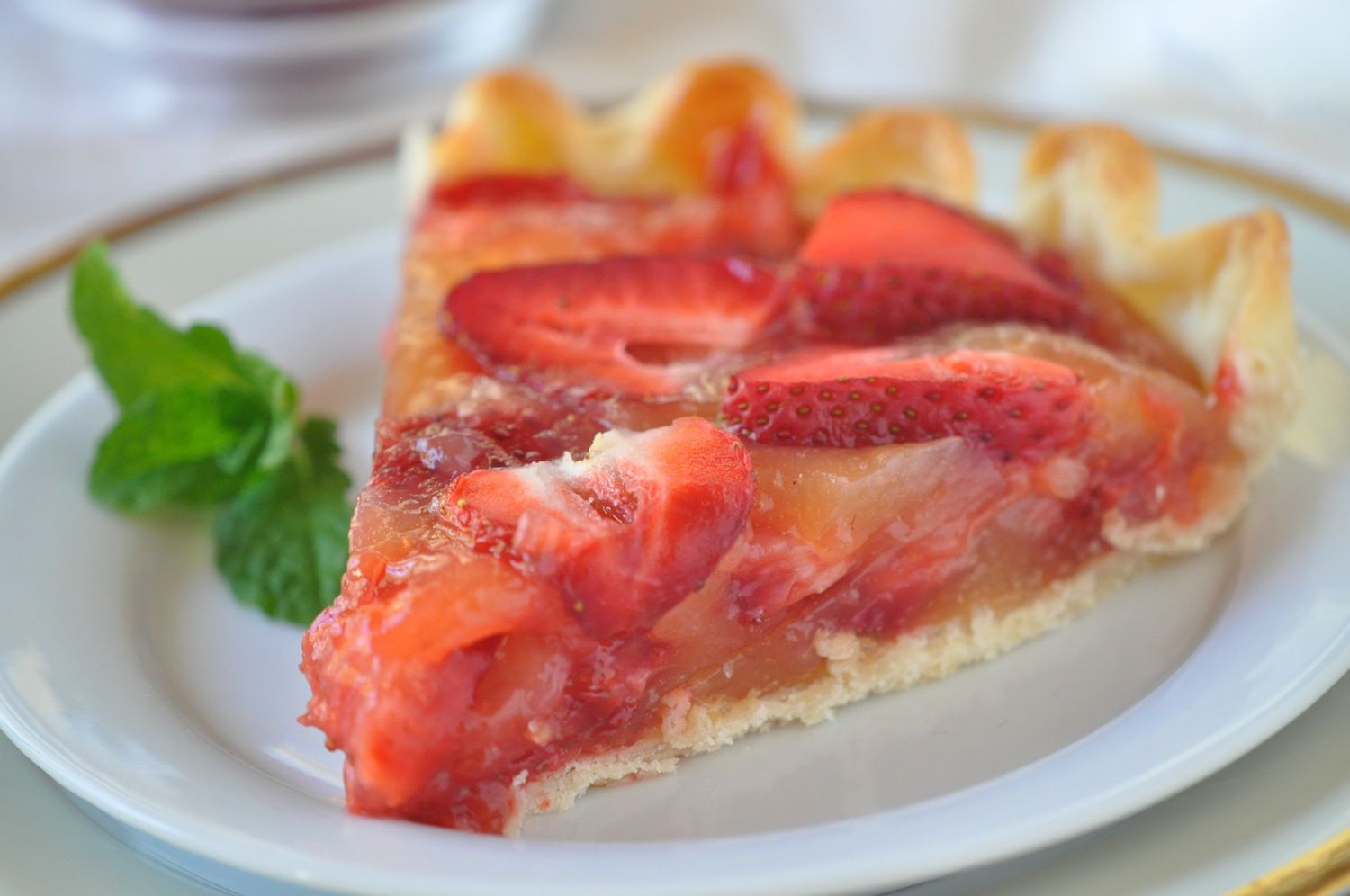 By Holly Clegg
I indulge my sweet tooth and always save room for dessert. When berries are in season, there are no better sweet ingredients than fresh ripe strawberries, blueberries, blackberries or other favorites. Just about every morning I start my day with a bowl of berries and cereal. And even when a dessert doesn't call for berries, you can often find me adding a few to my plate, as they are always good to sneak in a little extra nutrition with very few calories.
These little jewels, known for their health benefits, are packed with immune-boosting vitamin C, fiber and antioxidants that help slow the aging process from the inside out. Research shows that berries also slow memory loss, reduce risk of cancer, and may prevent infections. Frozen berries do the trick as well as fresh, so be sure to pick a few extra blueberries or load up on Louisiana strawberries to keep in your freezer year-round for the following recipes.
My Fresh Strawberry Pie is a sweet Louisiana treat. It takes only minutes to make, and you will love the delightful taste of this seasonal dessert with a lemon zing. Be sure to visit your local produce market when strawberries are in season and reserve two cups for this beautiful pie!
Strawberry and Kiwi Mixed Green Salad hits the spot with the perfect balance of light and refreshing fruit complemented by a delectably sweet poppy seed dressing. This salad is as pretty as it is delicious—just perfect for warm weather. Add grilled chicken for a hearty version, or pair it with a soup or sandwich for an easy meal. Toss a few blueberries or strawberries on your next salad to add yummy zip, not to mention healthy nutrients.
And if you want to try something new for dinner, Blackberry Chicken is a must. Its blend of ingredients creates a sweet and savory sauce to die for! Blackberry jam, balsamic vinegar, caramelized onions—need I say more? The longer the chicken cooks in the sauce, the better it gets!
---
Fresh Strawberry Pie
Whip up this simple luscious strawberry pie in minutes.
1 (9-inch) pie crust
1 cup water
2 heaping Tbsp. cornstarch
23 cup sugar
23 (3-oz.) package lemon gelatin
2 cups fresh sliced strawberries
Bake pie crust according to directions. Cool. In small nonstick pot, combine water, cornstarch and sugar. Bring to boil, stirring, then reduce heat and cook until thickened and bubbly. Remove from heat and stir in lemon gelatin. Add strawberries and pour into baked pie shell. Refrigerate at least three to four hours before serving. Makes 8 servings.
Nutritional information per serving: Calories 222 | Calories from fat 28% Fat 7g | Saturated fat 3g | Cholesterol 3mg | Sodium 180mg | Carbohydrate 40g | Dietary fiber 1g | Sugars 25g Protein 2g | Dietary exchanges: 2 1/2 other carbohydrate, 1 1/2 fat

Strawberry and Kiwi Mixed Green Salad
This stylish salad tossed with a sensational poppy-sesame dressing makes quite a statement.
8 cups mixed greens (Bibb, red leaf, spinach)
1 pint strawberries, sliced
3 kiwis, peeled and sliced
13 cup sugar
1 Tbsp. poppy seeds
1 Tbsp. sesame seeds
1 Tbsp. minced onion
13 cup cane or raspberry vinegar
14 cup balsamic vinegar
2 Tbsp. olive oil
In large bowl, mix together greens, strawberries and kiwi. In small bowl, combine sugar, poppy seeds, sesame seeds, onion, both vinegars and olive oil. Refrigerate until ready to use. When ready to toss salad, gradually add dressing, then serve immediately. Makes 6-8 servings.
Nutritional information per serving: Calories 121 | Calories from fat 34% | Fat 5g | Saturated fat 1g | Cholesterol 0mg | Sodium 17mg | Carbohydrate 19g | Dietary fiber 3g | Sugar 15g | Protein 2g Diabetic exchanges: 1 fruit, 1 vegetable, 1 fat

Blackberry Chicken
The distinctive blend of blackberry jam and balsamic vinegar infuses the chicken with unbeatable flavors.
1 tsp. olive oil
12 cup chopped red onion
1 12 pounds boneless, skinless chicken breasts
12 tsp. dried thyme leaves
Salt and pepper to taste
1 Tbsp. all-purpose flour
12-34 cup fat-free chicken broth
12 cup seedless blackberry jam
2 Tbsp. balsamic vinegar
In large nonstick skillet, heat olive oil and saut onion 5 minutes. Season chicken with thyme and salt and pepper to taste. Dust with flour. Add chicken to pan, cooking until browned on each side, about 7-10 minutes. Add broth and continue cooking another 15 minutes. Add jam and balsamic vinegar, bring to boil, reduce heat, and cook chicken for another 15-20 minutes or until tender. Makes 4 servings.
Nutritional information per serving: Calories 339 | Calories from fat 15% | Fat 6g | Saturated fat 1g | Cholesterol 99mg | Sodium 113mg | Carbohydrate 31g | Dietary fiber 0g | Sugars 27g Protein 40g | Dietary exchanges: 2 other carbohydrate, 5 very lean meat
| | |
| --- | --- |
| | Holly Clegg is the author of the best-selling trim&TERRIFIC cookbooks, Eating Well Through Cancer and Too Hot in the Kitchen: Secrets to Sizzle at Any Age. For more information, visit hollyclegg.com or thehealthycookingblog.com. |