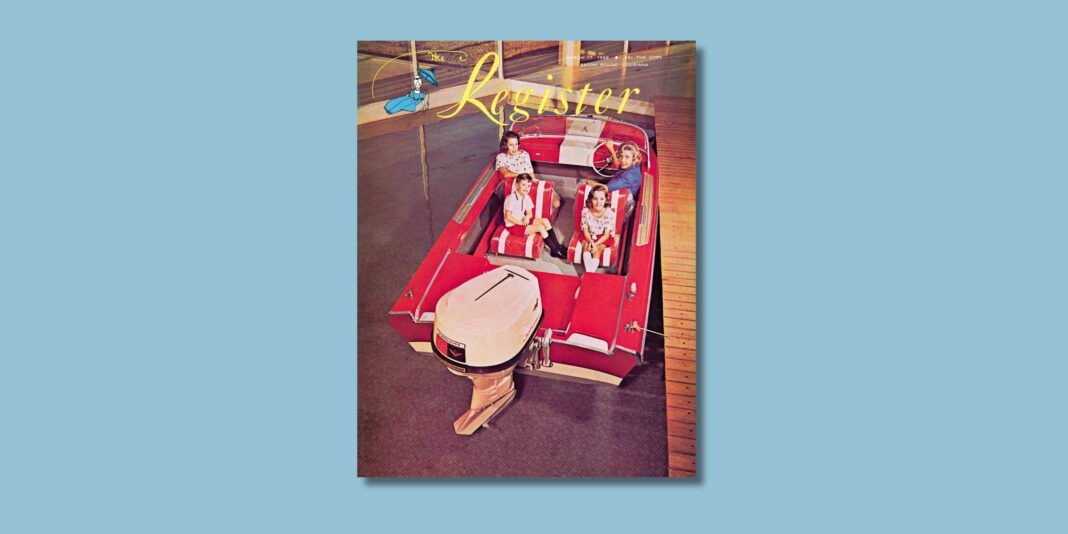 From the archives: A cherry red boat to kick off the summer of 1962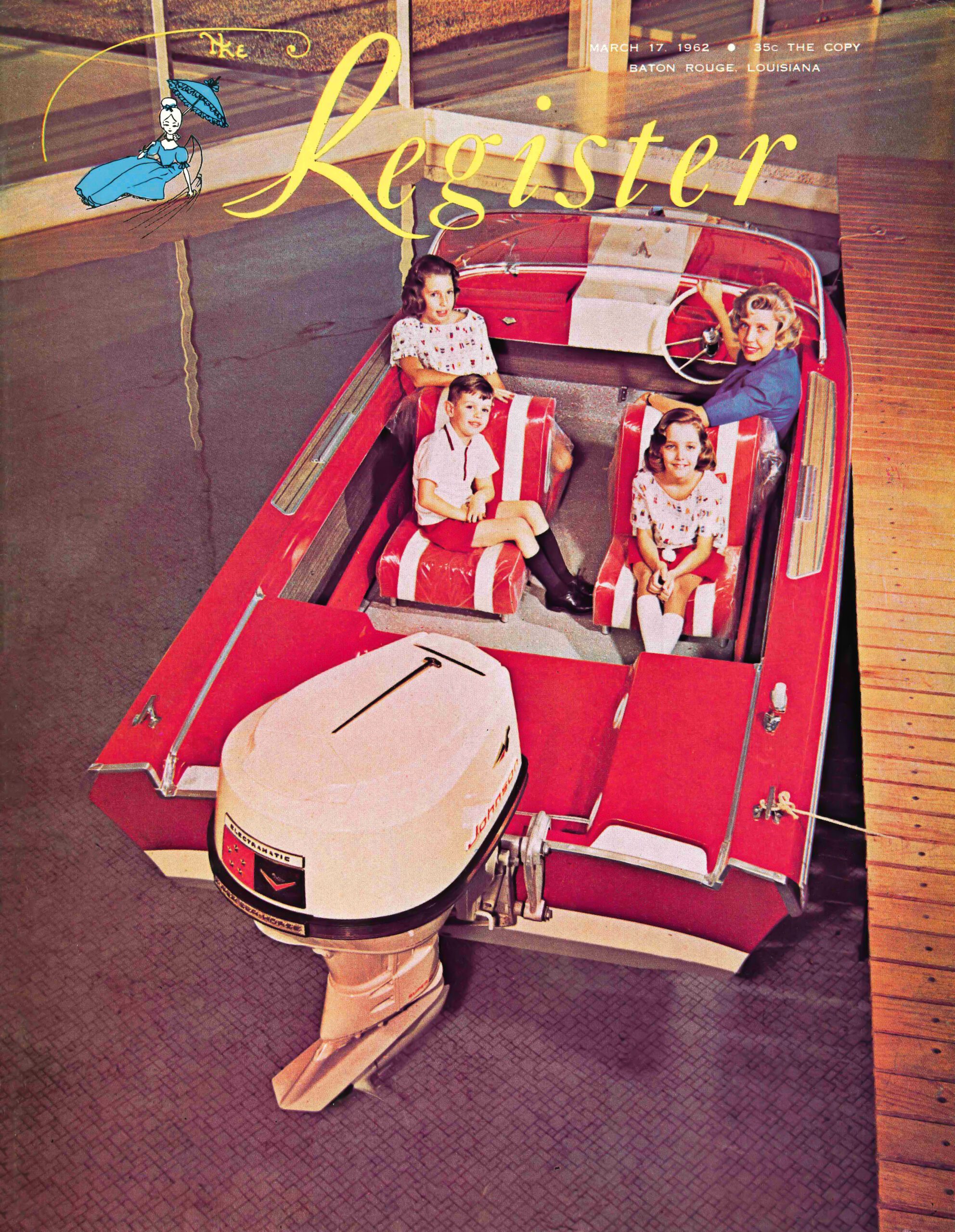 Back in March of 1962, inRegister's predecessor The Register was celebrating the start of summer with a bright cover featuring the cherry red Glastron Starflite Deville boat of the Gibbs family. While the quintessentially '60s watercraft—along with the family of 6—would be coasting across waterways in Louisiana, the family was preparing for their annual summer pilgrimage to Cape Cod.
Editor Orene Muse wrote in her note about the eye-catching cover that she hoped the lively photograph would "set us all dreaming about sleek boats, gay nautical clothes, and family outings."
So many years later, we are still chronicling—and daydreaming about—the exciting travels of Baton Rouge locals, whether to Massachusetts or far beyond.
To read about three locals' trips abroad, check out the June 2023 cover story here. Or pick up a copy on newsstands now.