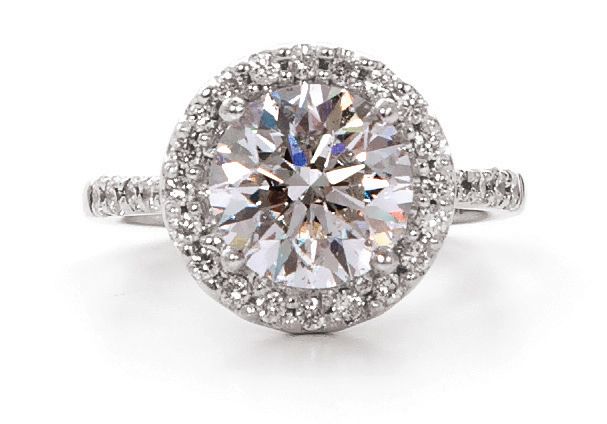 More than 2 million Americans will tie the knot in 2014, and most couples desire special rings to commemorate the vows. Happily, there are myriad choices when it comes to wedding ring designs. Today's brides and grooms are seeking rings with enough flair to be notable but enough traditional style to last a lifetime.
"Our customers pay close attention to intricate detail and are seeking a unique engagement ring. Vintage and halo styles are very popular," says Johnny Patrick of Patrick's Fine Jewelry. "Couples love having a custom-designed engagement ring that is one-of-a-kind."
Halo style rings, inspired by 1920s jewelry, actually make the center diamond look larger. The modern version gives a nod to the vintage aesthetics while amping up the drama with contemporary settings.
"In today's engagement ring market we see the halo style ring as still a popular choice," says Josh Carpenter of Anton's Fine Jewelry. "White gold is the metal of choice at this time. Round brilliant-cut diamonds are still the most desired center diamond, with cushion shape seeming to be the second-most common choice."
Long after the wedding bells have rung and the new marriage begins, the wedding rings will still be worn. Choosing the jewelry that speaks to you—so early in a lifelong relationship—is a serious task. The choices are as varied as the bride who wears them.