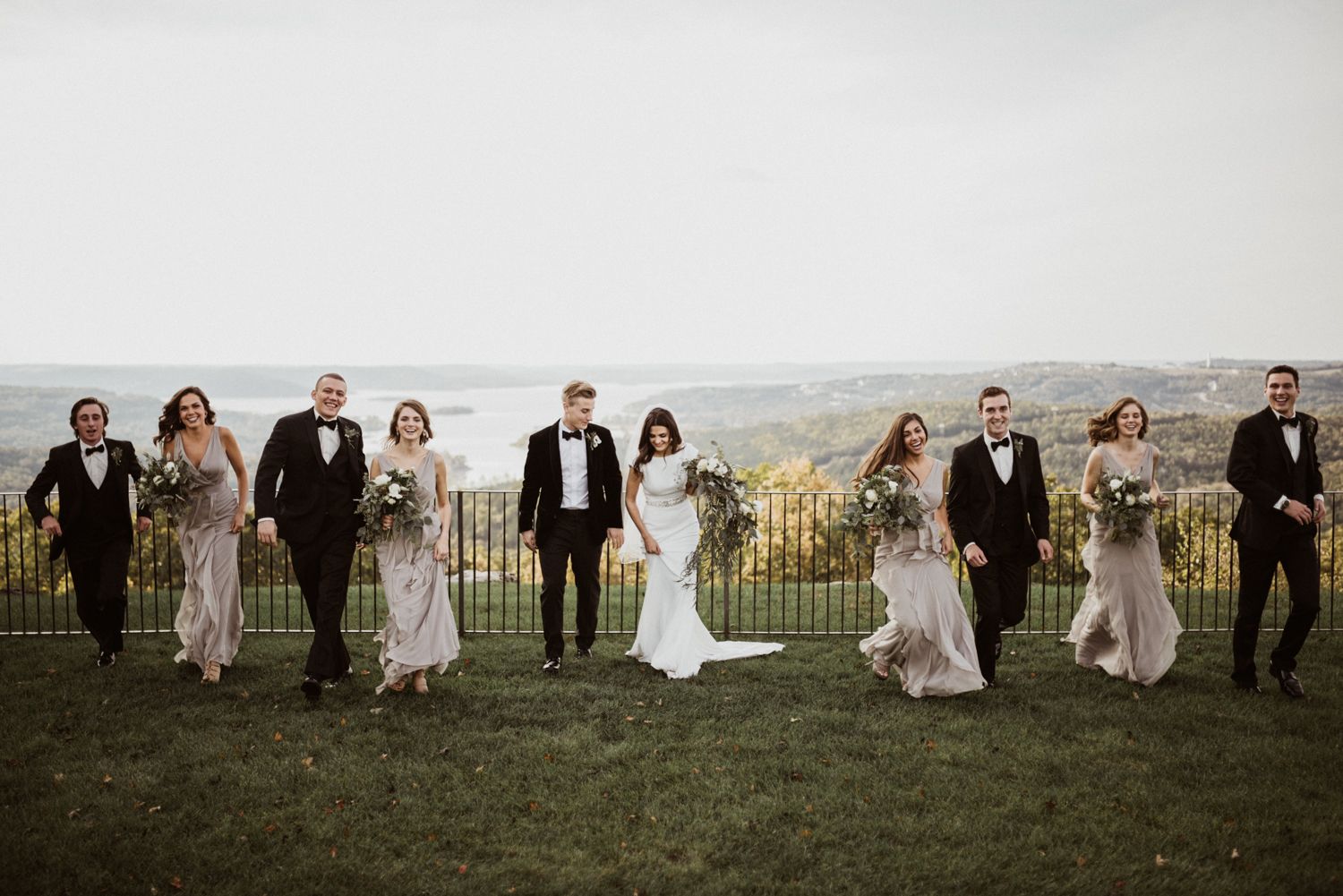 Timeline to tying the knot: A guide to perfect planning before the big day
So, it's finally happened! Reminiscent of all your childhood fairy tale dreaming, the love of your life knelt down on one knee and asked you to spend the rest of your life with him. You are floating on an indescribable cloud of bliss, eyes sparkling almost as brightly as the rock on your left hand.
Enjoy the moment and hold onto that feeling, because the next several months are going to be nothing short of a sometimes-less-than-magical whirlwind as you count down to tying the knot. We at inRegister asked wedding planner Alli Sims of Alli Sims Weddings and Events to help create a foolproof pre-wedding timeline to ensure that every step toward the big day goes seamlessly.
---
Immediately:
Set Location, Venue and Date
Once you are engaged, the very first thing you do should be to pick your location and a date that works for you and your fiancé. Nothing can be done until a location and date are booked, so this is very important. Venues fill up fast! I suggest staying open minded and calling your favorite venues to see what dates work best. A lot of people go ahead and pick a date and then can't find a venue that works for that time.
Book your vendors and services
Due to many vendors not being able to take more than one wedding per day, as soon as you have a date and location in place, all of the following should be booked as soon as possible to hopefully get your first choice: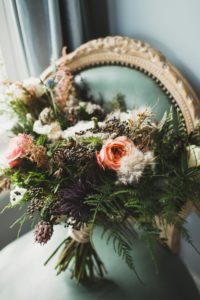 Wedding planner
Band
Photographer
Videographer
Officiant
Florist
Caterer
Bakery
Hair and makeup
Once this is all secured, you have plenty of time to discuss with them what you are looking for and get everything into place.
Book any specialty items
These include:
Photo booth
Lighting and rental companies
Reserve linens
Transportation
Getaway car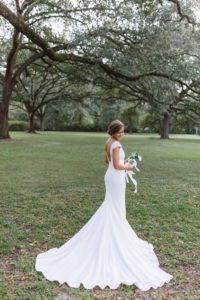 The Dress
The sooner you get started shopping for your dress, the better. You want to give yourself plenty of time to find something you absolutely love, and that can take more than one shopping trip. Once you've found "the one," there will need to be plenty of time for repeated fittings and alterations to make sure that the dress is made for you. If you choose to order a custom dress, it could take as long as six months to make before fittings.
Pick up a copy of inRegister's 2018-2019 Weddings issue, or browse our Weddings Archive for the ultimate resources in Baton Rouge's best wedding venues, services, vendors, and dress shops.
Engagement Photos, Announcement and Party
Start celebrating! Take photos to document your almost-married state and share them with the world! Gather your friends for a simple get-together or an all-out bash to kick off the countdown to the big day.
---
6-12 Months Before:
Save the Dates
You'll want your "Save the Dates" to be designed and sent out six months to a year in advance. The sweet spot, I'd say, is the eight- to nine-month mark, but sending them out even sooner gives people from out of town more time.
Wedding Party
Get your ladies on board however you please, with cute invites or heartfelt 'proposals,' and at least six months before the wedding, get those dresses ordered! Your girls will need to be fitted individually and may require alterations, so you want to have plenty of time to ensure that everyone looks and feels great (though not as great as you!) by the time they have to walk down the aisle. The groomsmen's tuxes usually don't take quite as long, but it is often easier to just do all of the fittings at once.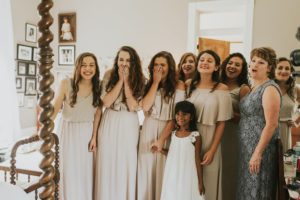 ---
5 Months Before:
Order Invitations
At around the five-month mark, you'll want to have your invitations designed to your liking and ordered. That means plenty of time for them to get printed, and you'll also have a little cushion for error.
In inRegister's"Weddings Issue" this year, we featured some great local options for wedding stationery, including Paper n Things, The Queen Bee, The Keeping Room and Fiore Creative.
---
3.5 Months Before:
Calligraphy
Once you get your invitations in, you'll want to get them to a calligrapher for addressing, giving them at least three and a half months to get them done.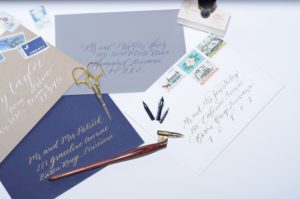 inRegister had the pleasure of featuring local calligrapher Margaret Nelson of Proper Prints in this story from our January issue. Also, don't miss our story in this newsletter featuring Hawaii-based-Baton-Rouge-native Anna Claire Welch of Anna Claire Calligraphy.
---
6-8 Weeks Before:
Mail Invites
Send them out! The fun is about to begin.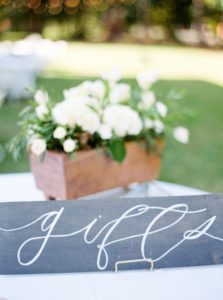 Loose Ends
Pick out gifts and special keepsakes for all of the special people who have helped to make your wedding possible. If you choose to have welcome bags, start ordering the items you want to include so that they will be ready. Decide on the book or object you'd like your guests to sign. Make sure your decorations are planned out and ordered if necessary. Start designing and printing your programs for the ceremony.
Rehearsal Dinner
Book or arrange the venue and send out invitations.
---
1.5 Weeks Before
More Loose Ends
Make welcome bags and have them ready to go. Check in with all your vendors, your photographer, videographer, your beauty agents, officiant, band, etc. to confirm the schedule. Make sure they understand what you want and have everything they need.
---
Week of the Wedding
You made it!
After all the planning and preparing, the big day is finally right around the corner. Sit back, relax, and enjoy your last few days as a single woman, stretching your bride privileges to the max. Let your friends and family spoil you, and maybe go on a short trip or night out with your girlfriends. Treat yourself to a spa day, with a mani/pedi and a massage to top it off. And count down the minutes remaining until you'll get to join your future husband at the altar.