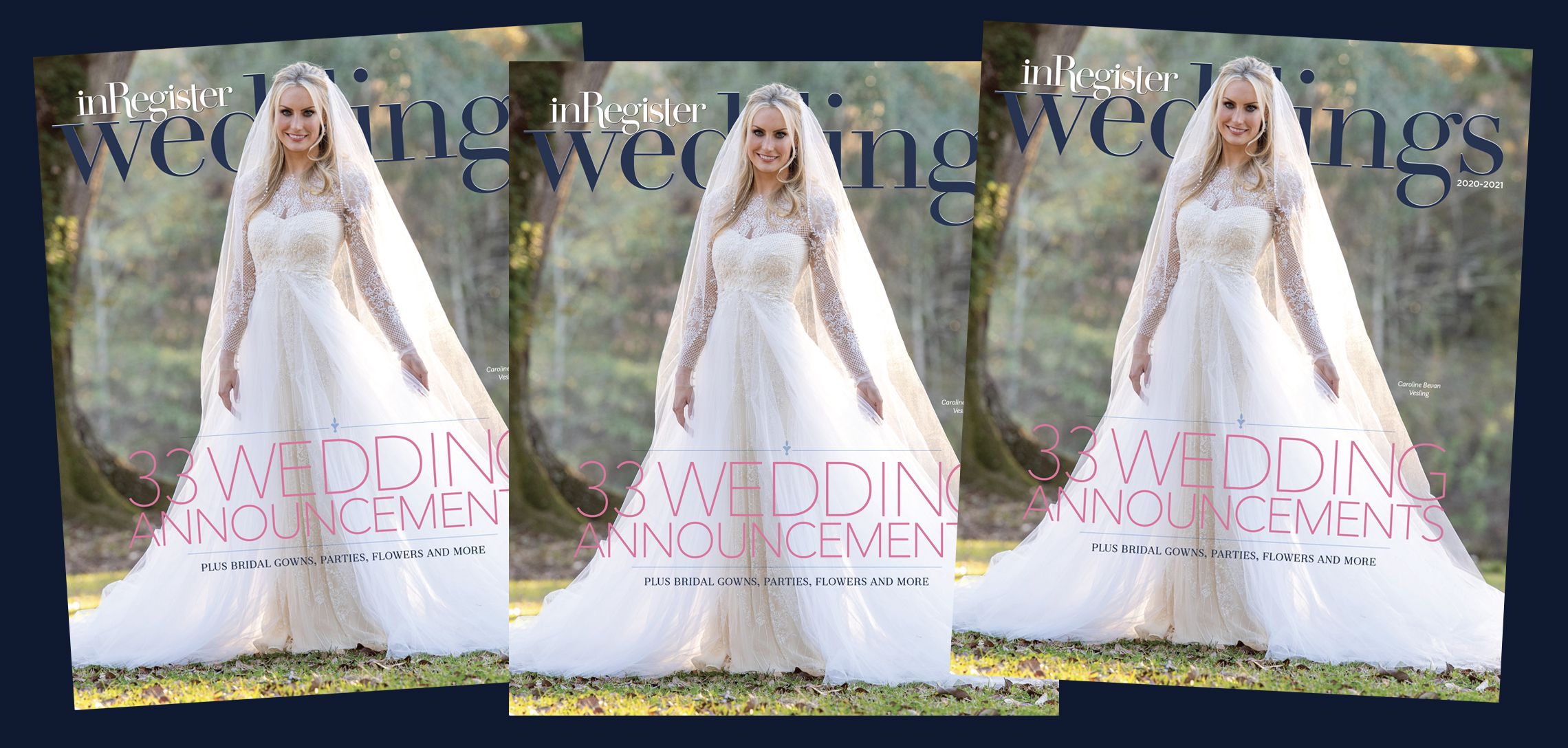 Read the 2020-2021 inRegister Weddings issue right here
Louisianans love a great party, and what party is more meaningful than the one surrounding the joining of two people together for a lifetime of love? Whether the celebration is large and lavish or intimate and personal, there are so many details worth reflecting on, even long after the big day is over. That's why the new 2020-2021 edition of inRegister Weddings includes–for the first time in its history–a special section of paid wedding announcements full of all of the fantastic elements of 33 couples' marriage ceremonies and receptions. As always, this issue is also an indispensable guide for engaged couples planning their own weddings. You'll find everything from bridal gown trends–with where to find them locally–to ideas for fabulous florals and haute honeymoon destinations, plus guides to top local venues, caterers, event planners, services and more–everything you need to plan the perfect party of your own!
Read the full edition online here:

Want to see your own wedding in the next inRegister Weddings issue? Find out how by clicking here.