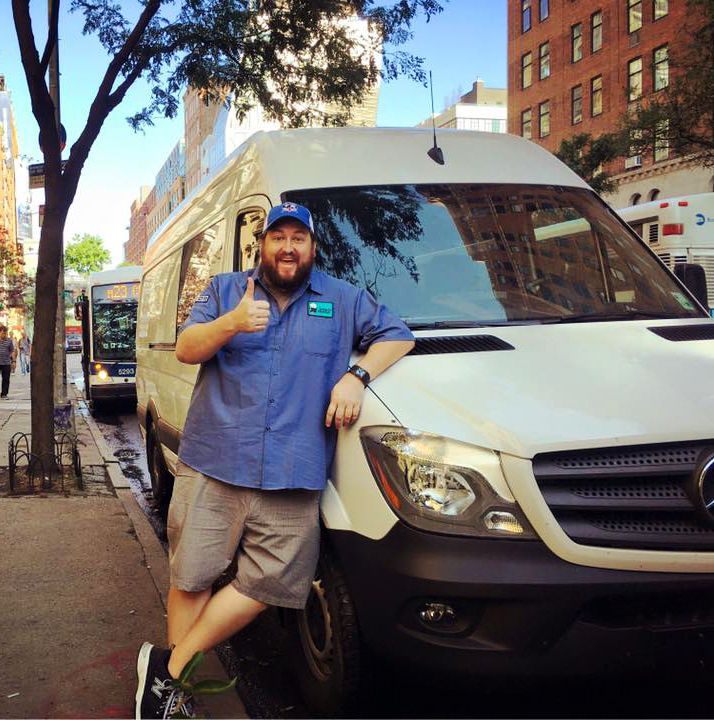 Worth the Drive: Weekend Road Trips from Baton Rouge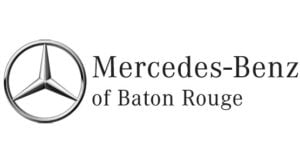 Content provided by our sponsor: Mercedes-Benz of Baton Rouge.
Last year Jay Ducote, the chef, restaurateur and entertainer from Baton Rouge, loaded up a Mercedes-Benz Sprinter van with team members and a host of Louisiana foods and headed to New York City to cook at the renowned James Beard House.
Ducote, who has appeared on Cutthroat Kitchen, Eat St., Last Call Food Brawl and Food Network Star, offered guests a tailgate-inspired celebration of Louisiana cuisine and culture.
The Beard House visit was a memorable event — but so was the 1,300-mile trip just to get to the distinguished culinary venue, he says. "I really love the idea of road trips; there's a lot of bonding that goes on with a team on the road," Ducote says.
Ducote and his colleagues stopped along the way to eat in restaurants run by chef friends he has connected with over the years, such as fellow Food Network Star contestant Alex McCoy, who runs a successful eatery in Washington, D.C. It's a philosophy Ducote says he tries to follow each time he hits the road.
"One of the things that road-tripping gives you access to that flying does not is the opportunity to seek out new experiences, see things that you wouldn't have seen otherwise and eat at places you wouldn't have otherwise been able to go to," he says. "It's part of the fun."
Ducote took a similar path this year during his Red Beans & Rice Tour, a two-week trek through parts of Texas to showcase Louisiana cuisine. Ducote also used the travel time to sample more than two dozen tacos — from the Rio Grande Valley to San Antonio, Austin, Dallas and parts in between — as research for Gov't Taco, a mid-city eatery he plans to open later this year.
"If you're road-tripping but all you're doing is getting on the interstate and driving straight through places, you might as well fly," he says. "If you can take the time to actually schedule out some time in some small towns or cities you've never been to before … those are the kind of experiences that make a road trip really worth it to me."
You don't need celebrity chef friends or a taco obsession to create your own memorable road trip; all it takes is a little curiosity and a reliable set of wheels. So fill up your tank and read on for a handful of road-trip destinations that can be tackled in a single day from Baton Rouge.
Mobile, Alabama (3 hours)
Mobile offers a mix of seaside atmosphere and historic charm that's perfect for a weekend road trip. Stroll through downtown during one of the city's regular art walks; check out the GulfQuest/National Maritime Museum, an interactive 90,000-square-foot facility dedicated to the Gulf of Mexico's rich maritime history; or take in some nature just south of Mobile at Dauphin Island, the "sunset capital of Alabama."
Stop along the way: Just over the state line in Mississippi, the Infinity Science Center welcomes visitors to the John C. Stennis Space Center, a NASA testing facility, with tours and interactive exhibits. Or skip the interstate and ride along the scenic Gulf coastline via U.S. 90.
Clark Creek Nature Area, Mississippi (1 hour)
If you're looking for a dose of natural beauty and a departure from Baton Rouge's mostly flat landscape, head about an hour northwest, just across the Mississippi state line, to Clark Creek Natural Area. The state park's 700 acres feature some 50 waterfalls and offer the best hiking trails in the region, including a few routes with challenging elevation changes that will test even experienced hikers. Be sure to pack plenty of water and make sure you understand how difficult each route really is before embarking on a hike. But the views of waterfalls, some of which reach more than 30 feet in height, are worth the hard work.
Stop along the way: Fuel up for your hike with a breakfast at St. Francisville's Birdman Coffee, a Commerce Street spot that also offers live music.
Memphis, Tennessee (5.5 hours)
Located nearly 500 miles up the Mississippi River, the music-infused city of Memphis is actually a closer drive than you might think — less than six hours from Baton Rouge. Experience the blues tradition and nightlife of the Beale Street Historic District, take in the sobering and memorable National Civil Rights Museum and sample a thriving food scene with more than 100 barbecue restaurants. And yes, Elvis is still in the building at Graceland, which attracts tens of thousands of visitors from around the world each year.
Stop along the way: Have a little extra time? The quaint college town of Oxford, Mississippi, is a 30-minute detour off I-55 and is worth a visit.
Natchitoches (3 hours)
The oldest permanent settlement in the Louisiana Purchase, Natchitoches is an easy drive via U.S. 190 and I-49 from Baton Rouge, though backroad routes are available for a more relaxed experience. Take a stroll through the charming historic district that stretches along the banks of the picturesque Cane River, visit the Louisiana Sports Hall of Fame and sample a famous Cajun Creole meat pie from Lasyone's, a local institution. Active types can paddle down the river by downtown or book a waterside yoga session.
Stop along the way: Bypass busy I-49 for the more rural U.S. 71 and stop by Lea's Lunchroom in tiny Lecompte for a slice of homemade pecan pie. The popular roadside eatery has been in operation since 1928.
Stop by Mercedes-Benz of Baton Rouge and pick out a new ride for your next road trip.