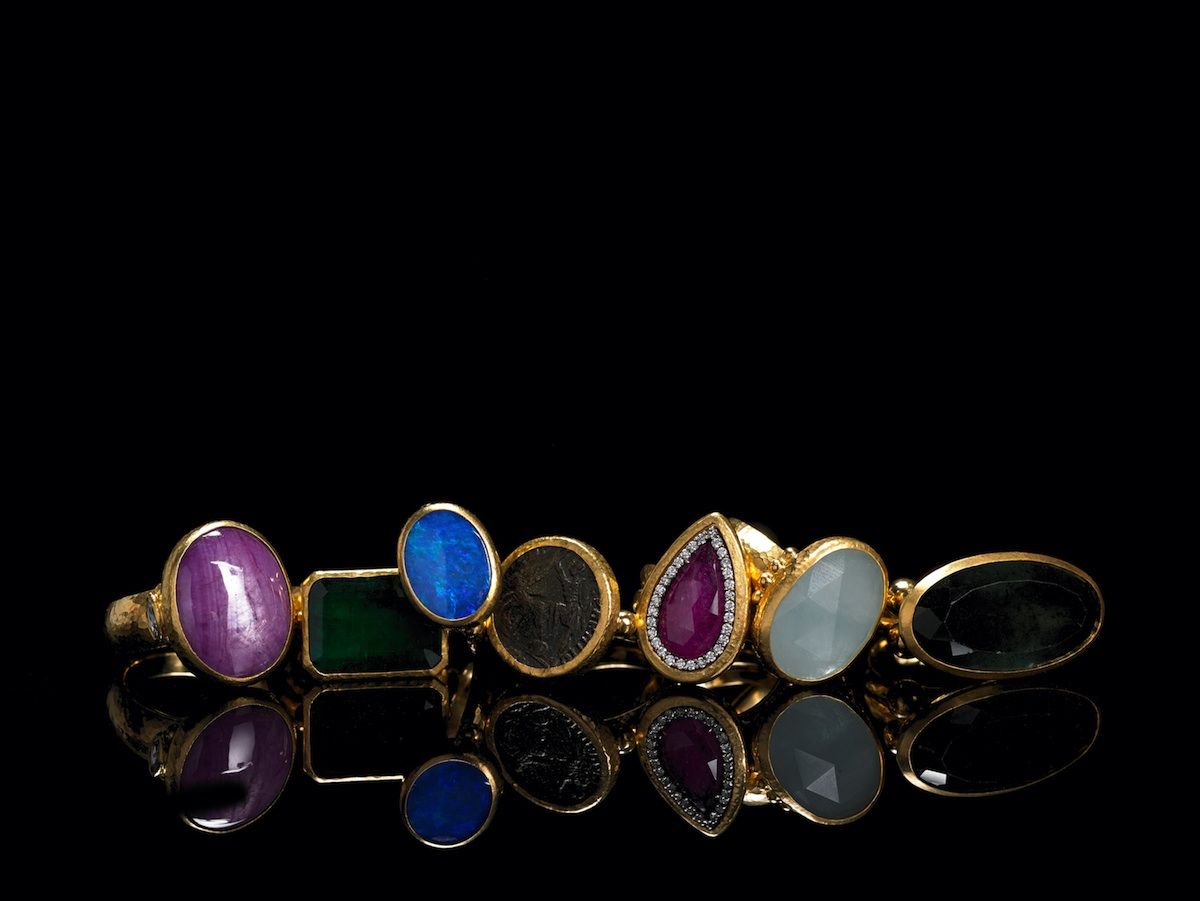 Trunk show roundup; Shop and See tonight; Tailgate at Bella Bella
Gurhan at Lee Michaels; Sennod at the Red Onion
Lee Michaels is hosting an exclusive trunk show featuring Gurhan Orhan. The Turkish designer himself will make an appearance tomorrow, Friday, Nov. 7, from 10 a.m. to 5 p.m. at the Corporate Boulevard location. Gurhan fine jewelry (pictured above) is known for its revival of pure 24-karat gold with inspiration from the designer's ancestors from ancient Anatolia and Byzantium. Through proprietary designs, the jewelry exhibits a fusion of exotic essence with modern fashion that remains timeless. To view the collections, click here. In other trunk show news, the Red Onion on Perkins Road is hosting a Sennod jewelry design trunk show tonight, Nov. 6, until 5 p.m., and tomorrow, Nov. 7, from 9 a.m. to 3 p.m. Refreshments will be served.
---
Highland Place Shop and See; Bella Bella Tailgate
Highland Place Shopping Center is hosting a shop-and-see event tonight, Nov. 6, from 5 to 8 p.m. This open-door event will feature live entertainment, refreshments, and special sales incentives from participating merchants. In other boutique news, Bella Bella is hosting a tailgate party tomorrow, Friday, Nov. 7, beginning at 10 a.m. The Perkins Road overpass store is offering its customers giveaways, promotions and a special guest appearance in anticipation of the LSU vs. Alabama football game this Saturday, Nov. 8.