Shop Quiz! with Abbie Bayham from gift and decor store Lovely Jane
When Abbie Bayham started Lovely Jane, she was a freshman in college but she was also grieving the loss of loved ones. She knew she wanted to start her own business, but needed some time to think about it. In December of 2022, she launched Lovely Jane online, offering grab-and-go gifts at a price affordable for college students. Now, Bayham attends markets and offers occasional pop-up shopping events, and she has expanded her brand to include home décor, pajamas and a few luxury items.
Read on to learn more about Bayham and her business:
---
What was your reason for starting Lovely Jane? When did it open, and how has it grown or changed since then?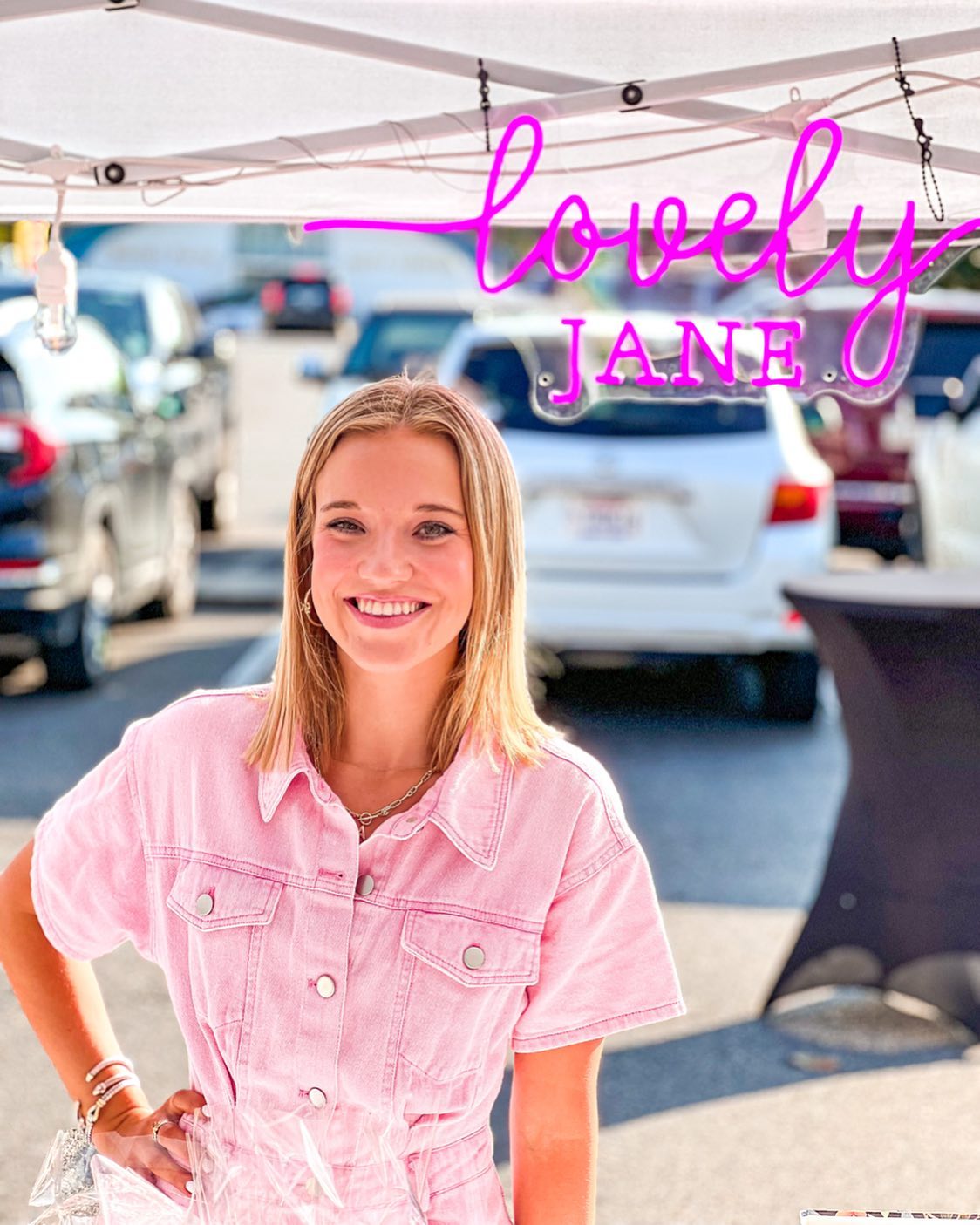 In high school, I worked in retail. I always knew that I wanted a store of my own, but I didn't really know how that was going to look. Then my freshman year, we went through this serious grief. My great grandpa, grandpa and uncle all passed away within two months, and so our world was just turned upside down.
I quit my job. I didn't know what I wanted to do with my life, and I was in this really bad place for a while. My dad texted me one day saying, 'What do you think about starting your own business?' and I was like 'Absolutely not." I waited for a couple of weeks and just thought about it. Finally, I was like, 'I can't pass this opportunity up,' because things like this don't happen all the time.
I launched on December 1 last year and it's been great. I went to market in January for the first time as an owner, and it's just been insane ever since. The sales have been growing every single month. I've been doing more pop-ups and things like that. I'm just really excited to see where things go from there.
2. What sets Lovely Jane apart?
My main idea with starting this quick, grab-and-go gifts business was focusing on things that people my age can afford, and things that they would want or need.
3. What are some of your best-selling products?
Definitely jewelry. Also, I just launched pajamas. March marked a year since my grandpa passed, which kind of just started everything for me. So I did this special collection, and I launched pajamas. They sold out in the first day.
View this post on Instagram
4. Can you share a hint of what shoppers will see next season?
I'm going to be moving more into a little bit of clothing. Not necessarily a lot of tops and dresses and stuff, but maybe just some cute sweatshirts and things for the holidays.
I'm going to be leaning a little more into luxury things, too. I really started with this price point in mind, but I have put in a little more expensive things, and they've done really well. I want to expand my clientele a bit with that. So shoppers can look forward to more higher-end things and definitely more pajamas. I see that being a number one thing for me. I hope one day to be able to design my own pajamas.
5. What is one thing customers should know about Lovely Jane that they may not be aware of?
One thing is that I am online. For a lot of people, I guess that kind of turns them away, so I do want people to know that you can do pick up. I can deliver a lot of times, and shipping is only $5, with free shipping on orders over $25. It's really easy to ship and our turnaround is super quick. I try to get things mailed out same day and usually they arrive within the next two days. Even though it's online, I try my best to do it as if you are just walking in somewhere.