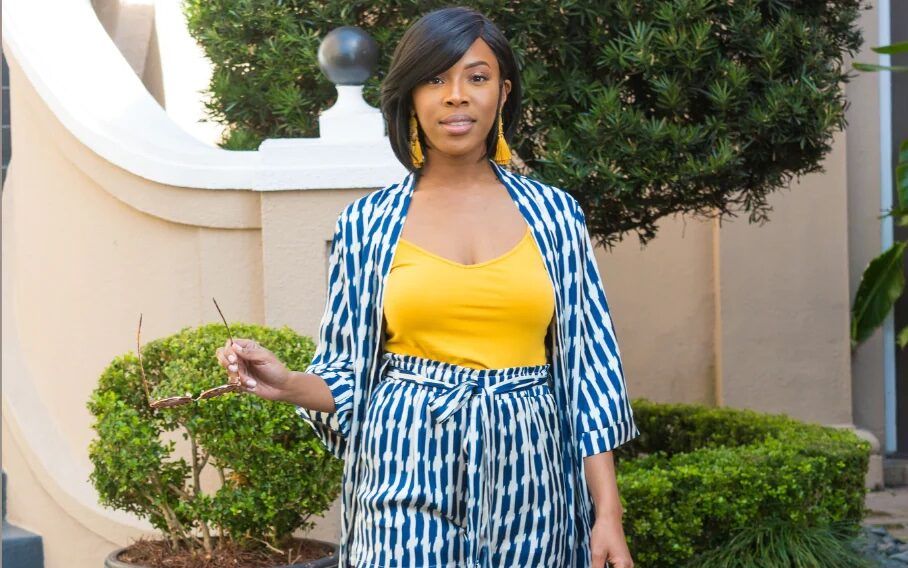 Shop Quiz! with clothing brand Love My Reality
Founded by cousins Crystal Lewis and Charice Thomas as a T-shirt apparel company in 2012, Love My Reality has since expanded into multifaceted line of women's clothing with a brick-and-mortar location in Perkins Rowe. Leaning on her background as a registered nurse, retired Air Force major and a mother, Lewis' collections offer a throw-on-and-go ease without sacrificing style.
"It's not just a brand, it's a community," says Lewis. "I'm passionate about building a movement of women who support and uplift each other, who celebrate each other's successes and learn from each other's struggles. I want LMR to be a safe and inclusive space where women can come together, connect and inspire each other."
To learn more, keep scrolling:
---
1. What was your reason for opening the store? When did it open, and how has it grown or changed since then?
We took the leap and opened our store with a clear vision in mind: to showcase our unique brand and bring a fresh perspective to the community of Baton Rouge. Our doors officially opened on Labor Day weekend 2022, and from that moment we knew we were onto something special.
Since then, our store has evolved into more than just a retail space. It's become a destination for those seeking something truly special. Customers come to us when they want to make a statement. They know that our collections of clothing and accessories are handpicked with care and that each piece is a one-of-a-kind treasure.
We've built a community of fashion lovers who trust us to help them find the perfect piece for any occasion. Our store has grown and changed along with our community, and we're excited to see where our journey takes us next.
2. What sets your store apart?
What sets our store apart is that every single product is personally designed by me. This means that each item is exclusive to us and reflects the attention to detail and personalized touch that we strive to offer our customers. We take great pride in the products we offer, and we are committed to providing our customers with a truly unparalleled shopping experience.
We are passionate about what we do, and we put our hearts into every product and service we offer. From the carefully curated selection of products to the personalized recommendations and advice we provide, our dedication shines through in everything we do. We believe that our customers deserve nothing but the best, and we're committed to delivering just that.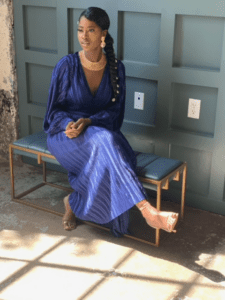 3. What are some of your best-selling products?
Our Empire Blue low-cut maxi dress–the ultimate statement piece. The dress features a flattering empire waist and flowing long sleeves, adding a touch of whimsy and grace to your wardrobe. The loose silhouette of the dress is designed to be body-positive, embracing your natural curves and accentuating your feminine figure.
4. Can you share a hint of what shoppers will see in your store next season?
Our next season's collection is all about pushing boundaries and delivering pieces that our customers won't find anywhere else. We've put together a stunning array of patterns and designs that are sure to turn heads and leave a lasting impression.
Our pieces are created with the utmost care and attention to detail. Each piece is a true work of art, crafted with luxurious fabrics and featuring intricate embellishments and unique design elements. Our camouflage collection takes this classic pattern to new heights, incorporating unexpected twists to create something truly original and eye-catching.
5. What is one thing customers should know about your store that they may not be aware of?
As an owner of our store, I am proud to share with our customers that my husband and I are both military veterans who met while on deployment overseas over 15 years ago. Our unique backstory is reflected in our store and brings a sense of authenticity and passion to our business, highlighting our dedication and commitment to our customers.
---
For more information, visit lovemyreality.com or follow along on Instagram @lovemyreality.