Shop Quiz! with Erica Major from jewelry brand Mia Rose Designs
Erica Major always dreamed of opening her own business. After two children, a lot of prayer, and plenty of coffee, her dream became a reality and she opened her online jewelry store Mia Rose Designs. Major started the brand in 2018 and operates through social media selling handmade earrings and other custom pieces. Keep scrolling to learn more from our Q&A with the brand's founder Erica Major.
---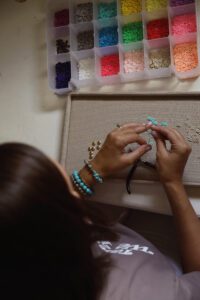 1. What was your reason for starting Mia Rose Designs? When did it open, and how has it grown or changed since then?
I've always had a dream to open my own small business, and after having my two children, Myles and Mia Rose, I was even more determined. With the help of my husband, we put a plan in motion and launched our online store in September 2018.
In the last four and a half years, Mia Rose Designs has been displayed in multiple local boutiques, shipped to over 30 states and has grown more than I could have ever imagined! You can usually find us popping up at least twice a month around our community, but we've even ventured out and joined events in different states.
What started out as a small dream has turned into a big reality and a way of showing my kids that with a ton of prayer, dedication and hard work, you can accomplish anything.
What sets Mia Rose Designs apart from other jewelry shops?
I have always loved giving back, and with this type of platform, there's no better way to do it. During most of our events, we find a way to give a percentage of our sales to a local charity or cause. Our greatest accomplishment thus far was the opportunity to donate $11,000 to the Carley McCord Memorial Scholarship at Northwestern State University.
What are some of your best-selling products?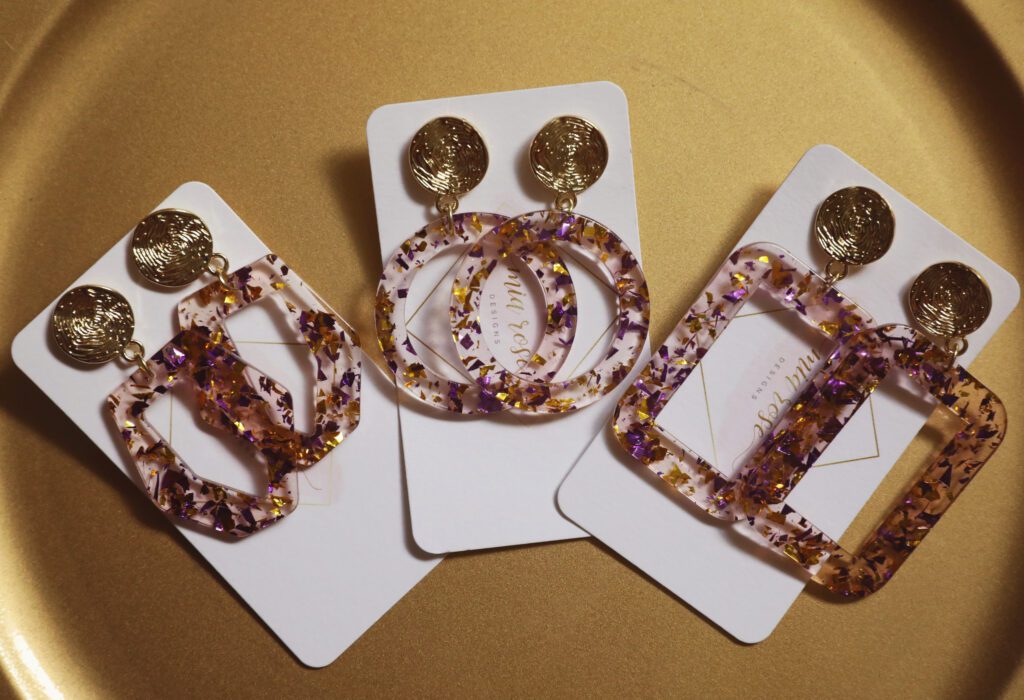 Our earrings are always a favorite, but our custom bracelet stacks have always been a best-seller. It's really the simplest way to dress up any outfit.
Whether it's someone's favorite sports team, their kids names or school, or something original that they're wanting, we can always make it happen. You just send us your colors and words, and we make it a stack that we think is perfect for you!
Can you share a hint of what shoppers will see in your store next season?
For our spring/summer collection, you'll be seeing lots of bright colors. We love a good pastel, but who doesn't love to stand out? We'll be bringing some tassels back to our earrings and we'll be taking a chance on some bold designs this summer.
What is one thing people should know about your store that they may not be aware of?
While we don't have a storefront, you can find me on most weekends popping up at different markets and festivals. But something you may not know is that this isn't my full-time job. Being a wife and mom comes first, and then I somehow find a balance between my full-time job and Mia Rose Designs.
People often ask, how do you keep up? My answer is always: with a lot of prayer and coffee.
It's busy but at the end of the day, it's worth it when I see my dreams becoming a reality.
---
For more information, follow along via Instagram @miarose_designs.