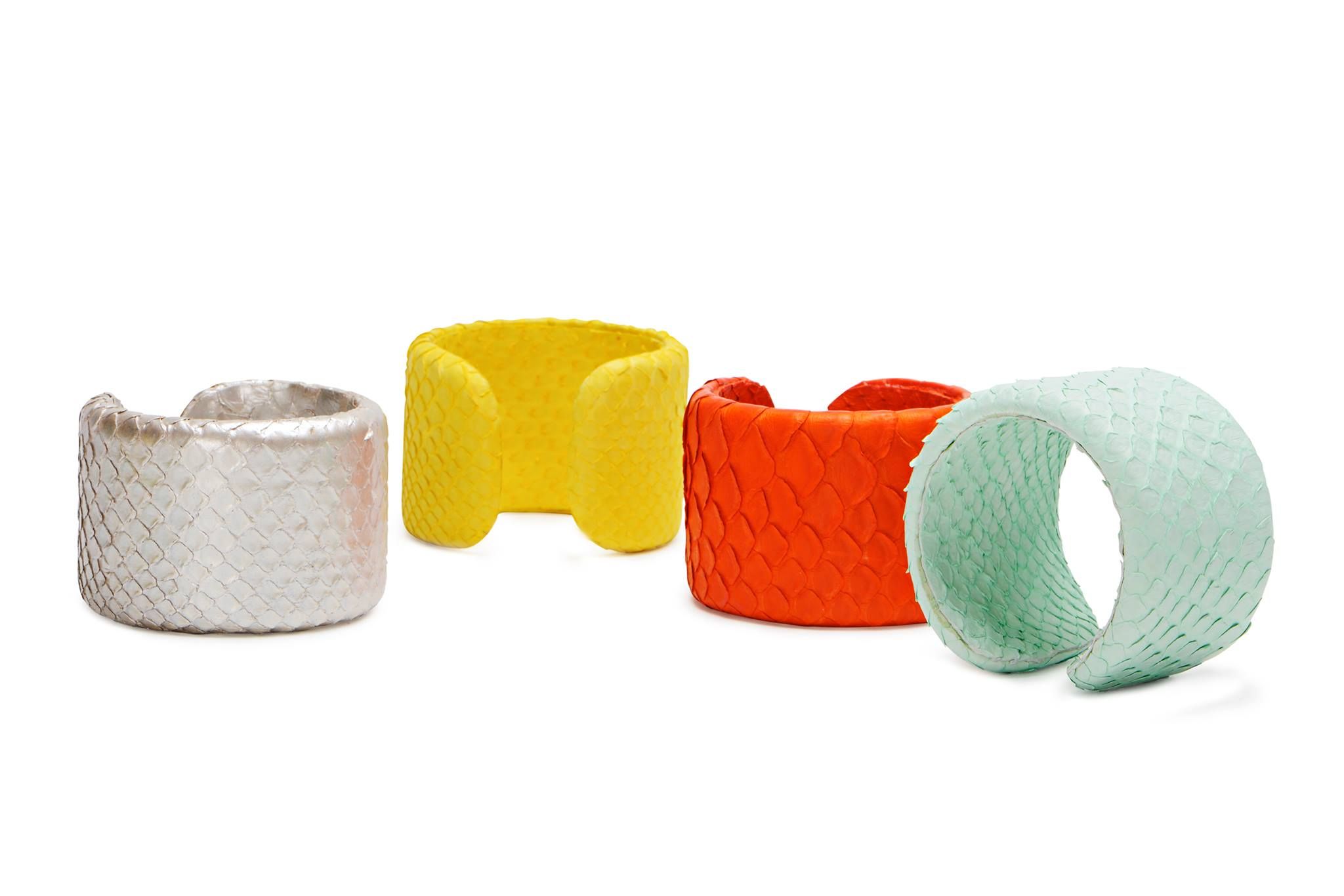 Sales Roundup: Lukka swim sale, Presmer trunk show at Kiki, and more
A look at area sales and events:
---
This Friday, June 17, and Saturday, June 18, Kiki Baton Rouge will host a Presmer trunk show. The Houston-based line will be showing off chic snakeskin goods from handbags to jewelry to cell phone cases.
---
The Fresh From the Market cooking demonstrations for the Summer Fresh Fest will continue this weekend at the Red Stick Farmers Market. This Saturday, June 18, is Blueberry Bash day, with Chef Don Bergeron from Bergeron's City Market demonstrating a recipe using fresh blueberries inside the Main Street Market.
---
Lukka has marked all swimwear 30% off this week. New swimwear is still arriving daily at the store.
---
Lollipop Lane Market will open its children's consignment sale to the general public next Wednesday through Saturday, June 22 to 25, at 8883 Highland Rd. Hours for the sale are 9 a.m. to 6 p.m. Wednesday through Friday and 8 a.m. to 4 p.m. on Saturday, when many items will be marked 50% off. Want to shop early? A pre-sale will begin at 8 a.m. Wednesday, June 22, for anyone who brings 10 canned food items to support the Baton Rouge Food Bank.
---
This Saturday, June 18, Once Upon a Child is holding a one-day-only clearance blowout event. From 9 a.m. until 1 p.m. save 50% off, from 1:01 p.m. until 5 p.m. save 60% off, and from 5:01 p.m. until 8 p.m. save 70% off.
---
Swap Boutique is having its June Sales Lineup event, with a different sale every day of the month. Today, Thursday, June 16, all tops and shorts are 20% off. Tomorrow, June 17, there will be 20% off all Tory Burch merchandise, and on June 18, 10% off is offered for your entire purchase. Check the calendar to keep up with every day's sale.
---
Hey Penelope is having a summer sale, where all swim is 50% off.
---
Estates by Two Sisters is hosting an estate sale this Friday through Sunday, June 17 to 19, at 10245 Knox Hill Ct. A special wine and cheese preview will be held today, Thursday, June 16, from 5 to 7 p.m.. All items will be 25% off on Saturday and 50% off Sunday.
---
Artvark, Ltd. will be open today, Thursday, June 16, until 5 p.m., and next Tuesday through Thursday, June 21-23, from 11 a.m. to 5 p.m. Several furniture items and accessories are now on sale. To shop at other times, call 225-892-3853 for an appointment.
---
Simply Chic is hosting its semi-annual sale, with many clothing items marked 50% this week. Snag them while you can!
---
Rickey Heroman's Florist & Gifts is hosting a half-price sidewalk sale this weekend. From summer and spring baby clothes to store specials, plus great Father's Day and LSU items marked 25% off, stop by before they're gone.
---
NK Boutique is holding a 30%-off sale for regularly priced shoes and handbags today through Saturday, June 18, at all three locations.