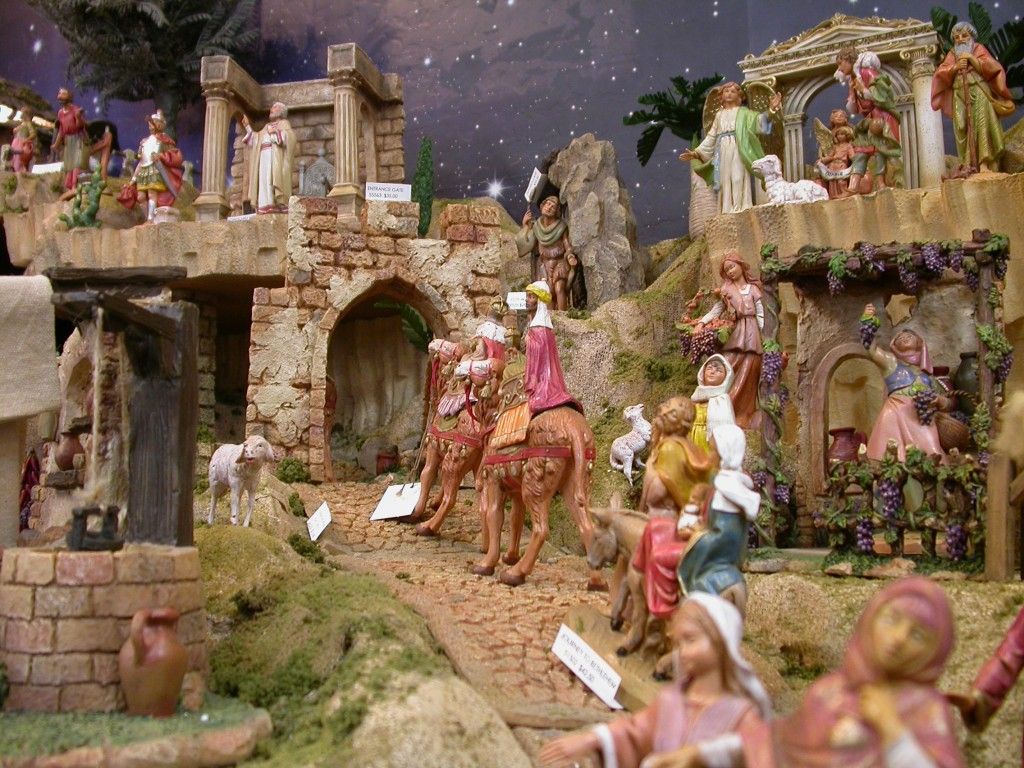 Sales roundup: Red Onion open house, Louisiana Nursery welcomes Fontanini family
A look at area sales and events:

---
Red Onion will host its holiday open house this Sunday, November 13, from 1 until 5 p.m. Guests will enjoy an afternoon of eating, drinking and merrymaking.
---
Louisiana Nursery Home & Garden has been chosen as one of only 20 retailers nationwide where family members of the iconic House of Fontanini in Bagni di Lucca, Italy, will make an appearance to sign their world-famous Nativity figures. Collectors will be able to meet the individuals responsible for the figures, and new figures purchased can be adorned with Mr. Fontanini's own signature. The nursery will offer the 2016 limited edition Antonia figure from the Fontanini Heirloom Nativity collection. Stop by this free event at the Perkins location this Sunday, November 13, from 2 to 5 p.m.
---
Williamson Cosmetic Center will host a holiday open house tonight, Thursday, November 10, from 6 until 8:30 p.m. There will be cocktails, hors d'oeuvres and live music, plus a collection for Toys for Tots. When you donate a gift, get 20% off all services and special package pricing (some exclusions may apply).
---
The annual Mistletoe Market event will be held this weekend at the Belle of Baton Rouge Atrium on November 12 from 9 a.m. until 5 p.m., and November 13 from 10 a.m. until 5 p.m. General admission is $6, and strollers are welcome.
---
Rickey Heroman's Florist and Gifts will host a Vietri artisan signing pieces this Friday, November 11, from 3 to 7 p.m. Enjoy food and drinks while learning about the history of Vietri and how the work is created.
---
Merci Beaucoup is hosting a launch event for the Leaved Gates Essential Collection, a handmade jewelry line designed with natural elements, from 2 until 5 p.m. on Saturday, November 12.
---
Giggles will celebrate the seventh national Neighborhood Toy Store Day on Saturday, November 12, from 10 a.m. until 6 p.m. There will be free, child-friendly events throughout the day, including Santa photos, face painting and a popcorn bar.
---
This weekend, Time Warp Boutique and Kerry Beary's Atomic Pop Shop will host a weekend-long Outta This World Super Sale.
---
Rhea Lana's children's consignment sale takes place this weekend and early next week, Friday through Tuesday, November 11-15, at Celtic Media Centre's Stage 2. Half-off days are next Monday and Tuesday, November 14 and 15. Visit the event website for hours and more info.
---
Join Edit by LBP for a girls' night out today, Thursday, November 10, from 4 to 7 p.m. Enjoy a mini massage, then shop and sip Champagne. All clothing will be 15% off, and one raffle winner will receive a gift certificate for a full massage by Cindy Williams.
---
Fabric Warehouse is offering discounts to flood victims through the month of November, with a 20% discount on one in-store fabric, 10% off storewide items, and 10% off fabric orders.
---
Bridal Boutique is continuing its Thanksgiving sale, with 30% off already marked-down merchandise now through November 30.
---
Kiki in Perkins Rowe will host the Sennod trunk show today and tomorrow, November 10 and 11. Come check out the brand's stones, cameos and vintage pieces from 11 a.m. to 5 p.m.