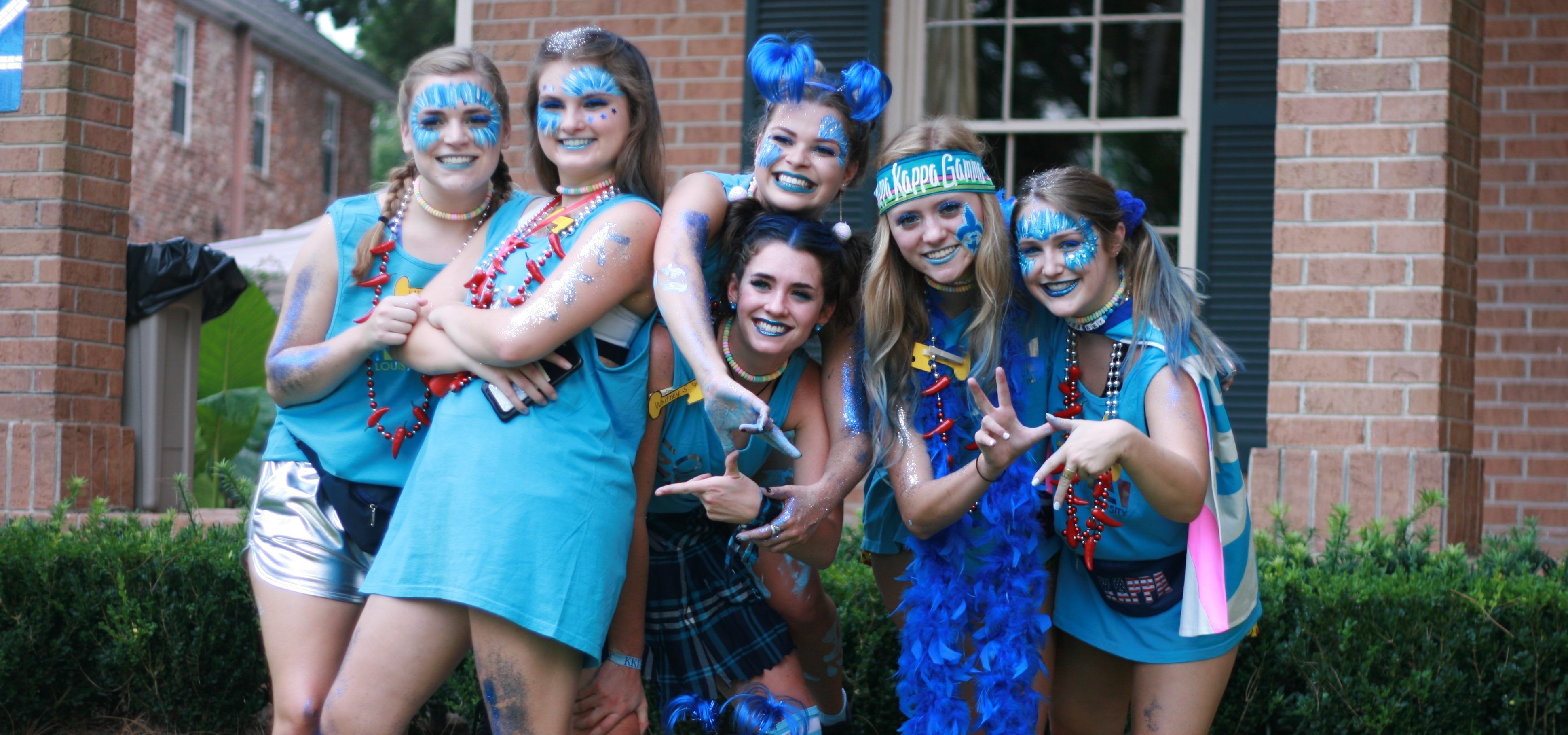 Rush ready: Sorority recruitment style advice from local boutiques
Each year, over a thousand potential new members stand outside of the mansions that line LSU's sorority row. This is the week that these girls have been prepping for all summer–gathering letters of recommendation, learning all there is to know about recruitment, and stressing about what to wear. The first two tasks are easy, yet striking the right balance between being chic and being comfortable can be difficult. With that in mind, inRegister sat down with the fashion experts at a few local boutiques to learn how to strut down the row in style.
---
"At Hemline, we think that style is super important during rush! It helps to show off your personality and individuality," says Muffy Leblanc of Hemline Towne Center. "But comfort is equally as important; if you're not comfy in what you're wearing, you might become more introverted."
Round 1: Icewater
"Icewater tends to be the most nerve-racking round, so we'd suggest something like a lightweight gingham dress or a sundress with a ruched bodice," says Leblanc. "Cool, comfy and easy!"
Round 2: Philanthropy
"Sit back and relax for philanthropy! The girls in the houses will be in tennis shoes, so this is the time for you to breathe," says Leblanc. "Wear shorts or a skirt that won't show sweat and you won't be tugging at the entire time. We recommend our new cotton drawstring shorts."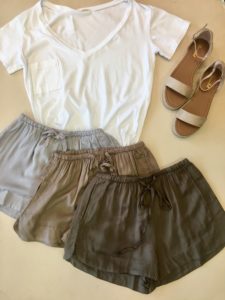 Round 3: Sisterhood
"Sisterhood is the most fun, but things are starting to get serious. The sorority girls like to say this round is for 'girl flirting,' so wear something flirty!" says Leblanc. "Our rust pinstripe set and black bustier dress are perfect for this round."
Final Round: Preference
"Preference is when things get real. By this time, you probably feel very comfortable in the houses you'll visit and with the girls who are rushing you," says Leblanc. "Wear something formal, yet show stopping and stylish to make your final impression. We'd recommend something like these sleek silhouettes with a killer heel and a bold earring."
---
Round 1: Icewater
"At NK, we believe ice water should be a way to show your personality. This is your first impression and the first chance to show off who you are," says Anna Katherine Culotta at NK Boutique on Hollydale. "We suggest a sundress with a sandal or low wedge for lots of walking! A pop of color or a funky accessory goes a long way and can tie any look together. During icewater, you will go to every house so it is important to be stylish, but comfort is key!"
Round 2: Philanthropy
"For philanthropy, you will receive a T-shirt, so a cute short and sandal is what we suggest to go with your tee! A linen or cotton drawstring short is the perfect choice in this heat," says Culotta. "If your personality complements a short with more structure, use it as an opportunity to wear a cute belt.  And don't forget to accessorize with cute hoop earrings! These Sam Edelman espadrilles are the perfect alternative to a sandal for comfort."
Round 3: Sisterhood
"This is the time to get to know each sorority more in depth. Both you and the sororities are now focusing on your fit within," says Culotta. "Show your style in a dress that is best to go with a cute wedge or low heel. We think this is your chance to shine!"
Final Round: Preference
"Preference is the final round of recruitment, so in our opinion it is the most important. Step it up to a nice cocktail dress and a heel," says Culotta. "Since you've covered the basics in earlier days, add some glitz today to show off a fun and spirited personality. NK Corporate has a variety of Elizabeth Cole jewelry to take any dress to the next level. Let your shoe also stand out here–no holding back at this point!!"
---
"Rush should be fun and your outfits should be, too," says Caroline Pierson at Aria. "It is such an exciting time and we would love to help you feel your best and look your best. Come see us so you can have #stylethatstandsalone!"
Round 1: Icewater
"At Aria, we believe your dress for icewater should reflect your personality and give you confidence in order to make the best first impression," says Pierson. "You'll be going to all the houses for this round, so you want to be as comfortable as possible while maintaining your best style."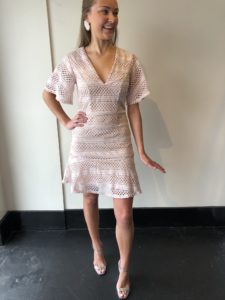 Round 2: Philanthropy
"Philanthropy round is all about getting to know more about the importance of each sorority. This round is also the easiest to dress for," says Pierson. "You'll be provided with a T-shirt, so all you need is a cute pair of shorts, and of course a fun earring (what a great conversation starter)!"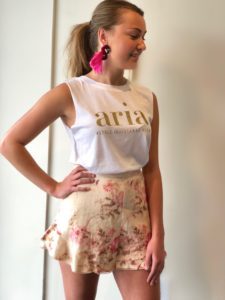 Round 3: Sisterhood
"Sisterhood round is where you really find out where your best 'fit' is! It's a little more personal than rounds one and two–and more dressy, too," says Pierson. "Why not rock a fun pop color dress to continue to stand out and let your fun personality shine through?"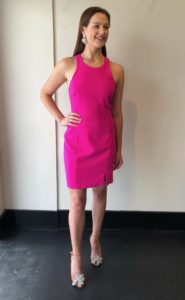 Final Round: Preference
"Preference night is the dressiest night! You want to look elegant, effortless and chic," says Pierson. "It's the night the sororities invite you into their chapter rooms so it's a little more serious and sacred. We suggest wearing a dressier dress, something more classic, but still an accurate representation of your personality."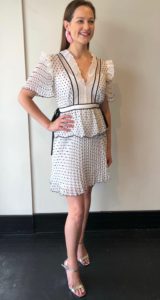 ---
For additional resources and more information about LSU Panhellenic Council Recruitment, visit the official page here.