Makeup artist Paige Jeansonne is helping women perfect their makeup routines
---
They say not to believe everything on the internet. Well, in the 2010s when amateur makeup artists rose to fame on YouTube, they brought with them the false sense that the same makeup products and techniques would work for every one of their thousands of viewers. Dry skin. Oily skin. Textured skin. Doesn't matter.
People like local certified makeup artist Paige Jeansonne are making it their mission to help women see the light when it comes to their makeup routines. At her Oak Hills studio, Jeansonne hosts one-on-one and group classes that are aimed at teaching women of all ages how best to apply the products that are already in their makeup bags.
"So often I'll hear women say, 'I bought this palette but…,'" Jeansonne explains. "Knowing how to properly apply your makeup can make all the difference."
Below, Jeansonne shares a few quick tips for making the most out of the makeup you already own, in addition to her top recommendations for products ideal for refreshing your routine.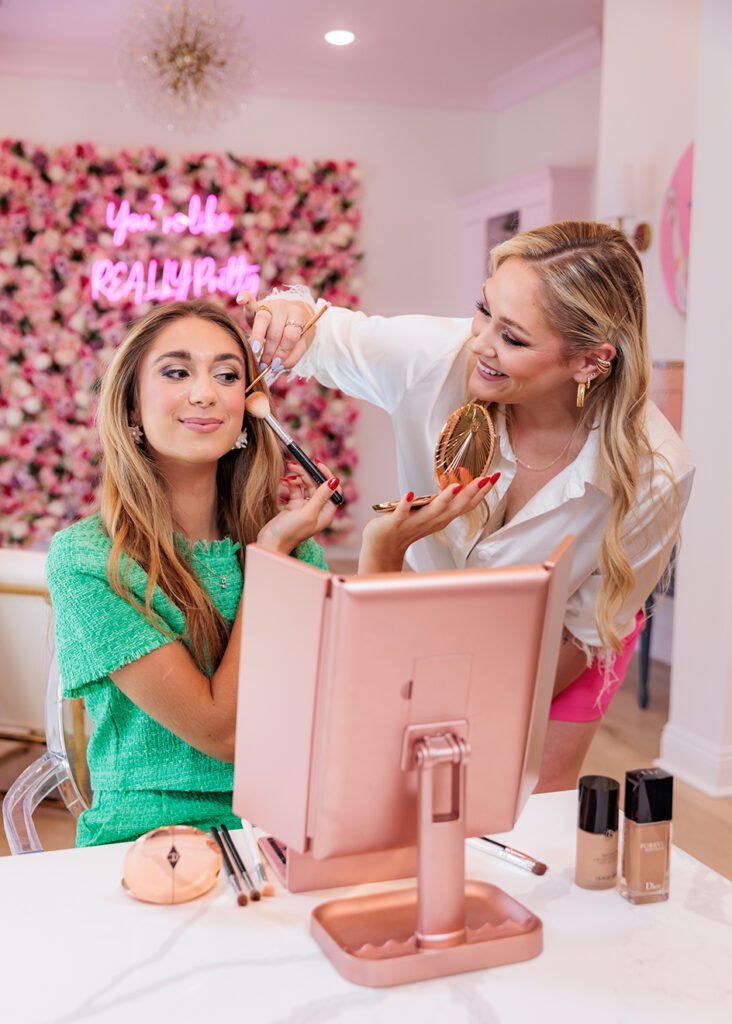 Keep it clean. Makeup build up—whether it be foundation, concealer or anything else—on brushes or sponges can make a fresh face look cakey. Jeansonne suggests cleaning makeup applicators after every five to seven uses. She does an initial wash with Dial soap to kill bacteria, and then a subsequent wash with baby shampoo to recondition the hairs of the brush.
Pay attention to expiration dates. Everyone is guilty of holding onto a palette a little too long. However, Jeansonne warns that because bacteria can grow in makeup of all types, it's crucial to refresh your products regularly. Jeansonne's rule of thumb is to replace mascara every two months, foundation every six months and everything else once a year.
Splurge on skincare. Without a proper canvas, an artist can't create. And the same is true for makeup. Jeansonne suggests spending the extra money on high-quality skincare that is tailored to your skin type.
Don't be afraid to fail the first time, or even the second and third. Makeup is all about trial and error. Because each face is unique, it takes time to perfect the process.
Learn the steps. According to Jeansonne, you can have all the best products, but if you don't know how to apply them, you won't get the look you desire. Educating yourself, whether through an in-person class or just through online resources, on the best practices will help to yield the best results.
Paige's Picks: Morphe blending brush, NARS Radiance primer, Dior Backstage foundation, Charlotte Tilbury cream shadows, L'Oreal Lash Paradise mascara