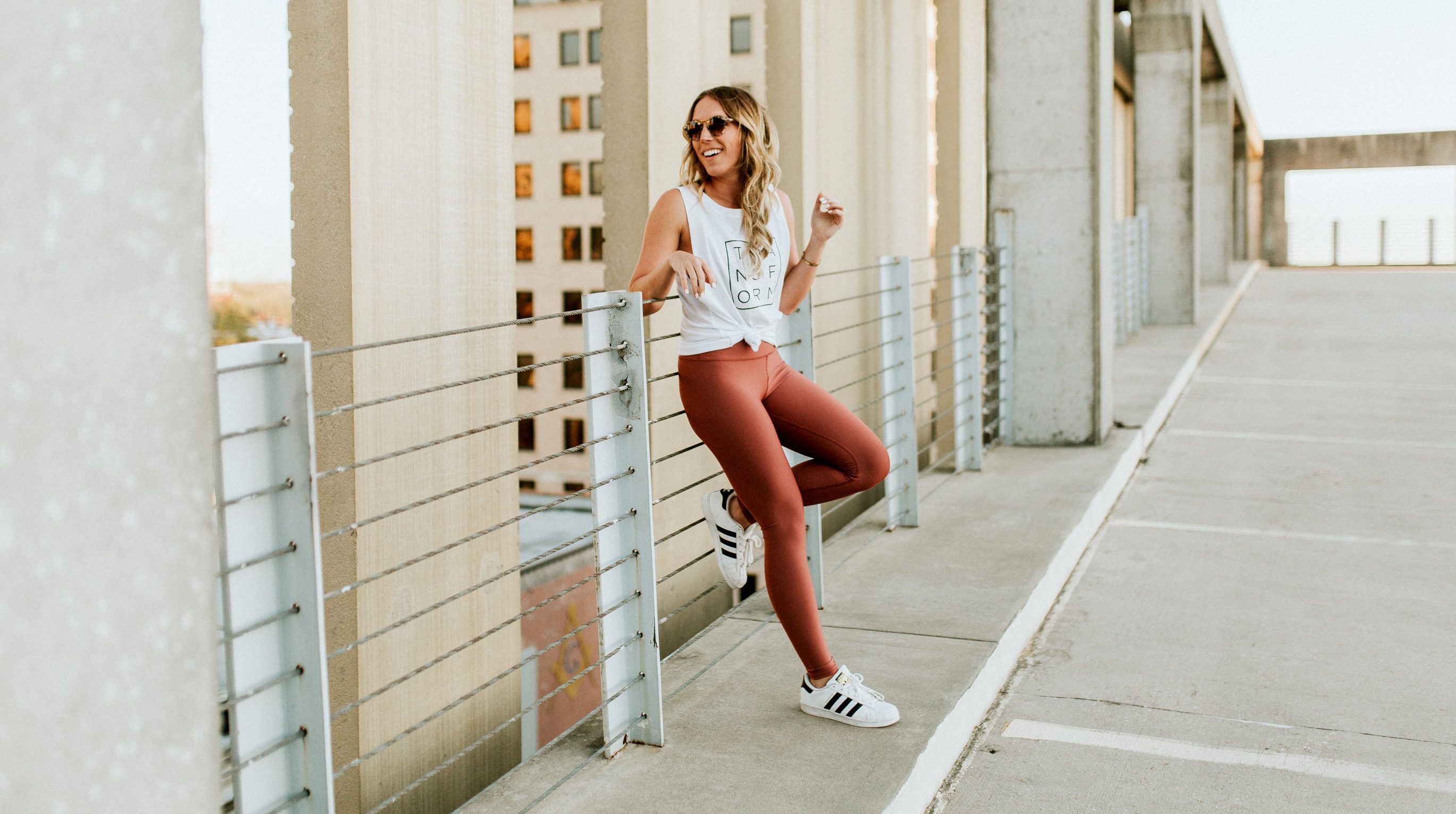 Let's get physical: Blogger Taylor Jacobs wins at the 'athleisure' trend
---
Good news—it's no longer shameful to be caught in leggings and tennis shoes. In the new age where fashionable athletic wear is all the rage, comfortable clothes have taken center stage, especially for fashion blogger, former college tennis player, and barre instructor Taylor Jacobs.
For Jacobs, the style is more than just an easy way to move, it's an empowering trend that speaks to her own strength. By mixing high-quality fabrics with approachable patterns and simple staples, Jacobs shows that the athleisure trend's body-confident styles can be worn throughout the day with small additions that make a big difference.
"It's all about comfort and versatility," says Jacobs, who chooses fabrics that are comfortable for exercise but also have enough coverage to be acceptable outside a workout studio. "If I know I'm going out to lunch, I may grab a pair of casual sneakers and throw on a lightweight sweater for comfort. Or, if I'm just running errands, I can throw on a baseball cap and tie a jacket around my waist. I want my workout gear to be functional for working out, but also great streetwear."
For more athleisure inspiration, follow Jacobs at gracefullytaylored.com.