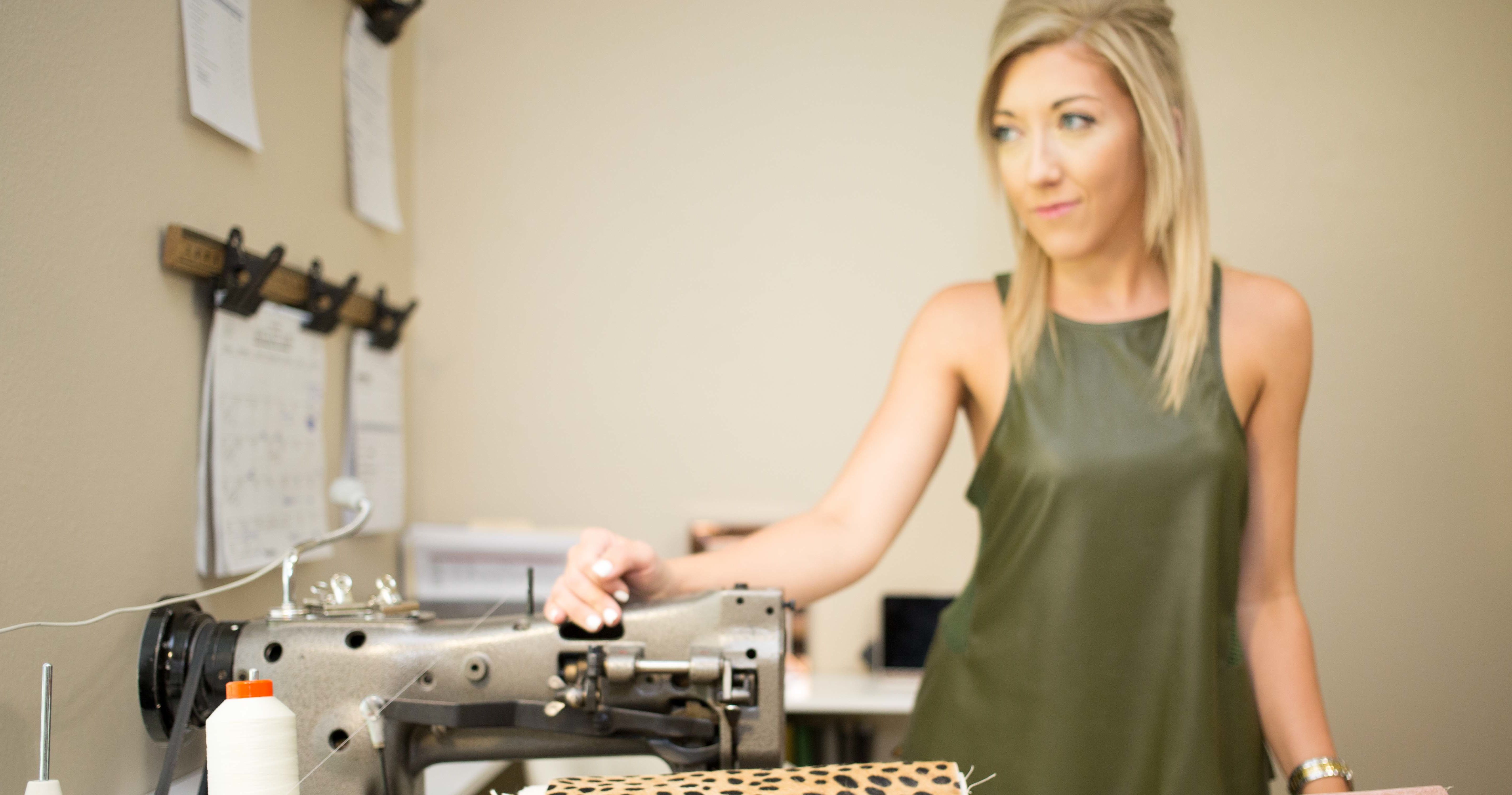 Leather forecast: Designer Celeste Austin for SavvyRoot
Designer Celeste Austin builds a growing business with innovative animal-skin accessories
---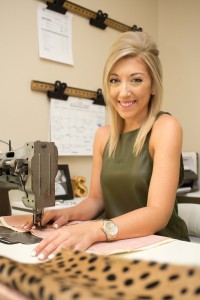 A typical day for Baton Rougean Celeste Austin starts early in the morning, around 5 a.m.—and sometimes doesn't end until nearly 24 hours later. She's in the midst of visualizing, prepping, sewing and marketing her handmade line of leather crossbody purses, clutches and accessories for her brand SavvyRoot.
"I'm sewing day in and day out," she says. She's turned a section of her house into a workshop, office and manufacturing plant. "It's almost like chaos in a sense."
But Austin likes it that way. She likes to be involved in the process. She likes for her brand to be solely sourced, designed and handmade in Baton Rouge. She could use a manufacturer, she says, but for now—and for the foreseeable future—she likes things the way they are.
SavvyRoot, which makes its items from 100% genuine leather, is currently sold in 16 boutiques spanning five states. For the autumn/winter 2015 season, the brand is releasing its FancyPacks in five different colors. These chic and versatile mini bags can be worn five different ways, from simple clutches to crossbody to around the hips. Customers can also expect 12 clutches and crossbodies, five leather vanity bags and three snap cowls. The entire AW15 collection will be released Sept. 1.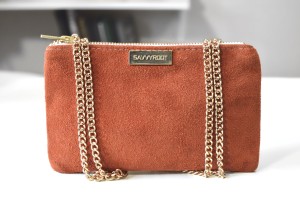 "The accessories are innovative, chic and wearable," Austin says. "They are the perfect companions for the woman who plays on both a classic uptown sensibility and a tasteful downtown edge."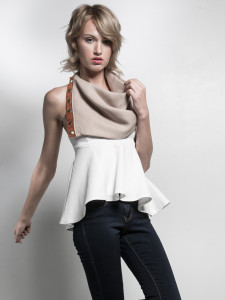 Austin, who has participated in two seasons at NOLA Fashion Week, didn't always envision herself becoming an entrepreneur. She majored in biology at Southeastern Louisiana University and worked for eight years in the dental field before deciding to delve full time into the fashion world. It was an itch she couldn't help but scratch.
"I was constantly rearranging my living room," she says. "I was always wanting something new and fresh so I began to make throw pillow covers."
Austin taught herself to sew, upgraded from pillow covers to leather, and toyed with the idea of becoming a fashion stylist or an interior designer. When she opened an Etsy shop in late 2013, she realized she had found a niche. Due to the demand of both web orders and orders from boutiques, she closed her Etsy shop and, nearly a year later, quit her dental job to pursue a career in fashion.
"I never thought I could really do something with this," Austin says. "Still, I told myself if anyone can do it, I could do it. I'm glad that I made that call."
Austin, originally from New Orleans, jokes that at one point she couldn't even sew on a button. In the beginning, she says her goal was simply to create an affordable luxury leather goods brand. And that's just what she's done.
"Each design I conceptualize, I try to make multi-functional and savvy, and I try to balance that with a simple, timeless aesthetic," Austin says. "Though still in the building phase of branding SavvyRoot, I would say that in less than two years, being busy all year is as big an accomplishment as any."
Find SavvyRoot in Baton Rouge at Hey Penelope, Baby Bump Maternity & Children's, online via Instagram @socialhourbr, and at the Junior League of Baton Rouge's annual shopping event, Hollydays, scheduled for Oct. 1-3 at the River Center.