A kiss of Kismet: Caitlin Picou proves a beauty brand can be worth more than face value
Caitlin Picou graduated from LSU in 2007 and headed out of state for work in Fort Worth's oil and gas industry. She laughs as she brings it up—it isn't exactly the résumé bullet one might expect of the founder of Kismet Cosmetics, the beauty company she later launched on a tube of bronzing lotion. But Picou remembers her time in Texas as a first step toward the business she had always envisioned: a creative enterprise with a charitable nature.
After the company she worked for went under in 2008, Picou had a stroke of good luck: a friend of a friend shared news that the hair-care brand TIGI was interviewing candidates for a marketing job in her area. Picou aced the interview and left the oil fields behind.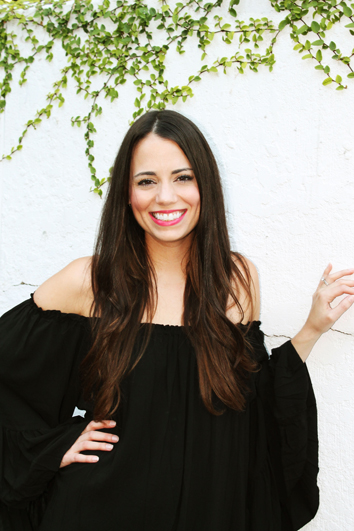 "I just worked my way up," she says. "That's where I first learned about copyrights and how to develop products with different labs. I learned how to pick out packaging, names, colors—all that wonderful stuff."
After a couple of years, a transition to a job with Suave Professionals brought Picou to New York City, where she worked on brand development until her husband accepted a residency back home in Louisiana. Once again, she packed her things. But the Baton Rouge she found waiting for her was hardly the place she had left behind.
"I am impressed, after coming from New York to Louisiana, at the creative talent here," she says. "They didn't have Baton Rouge Fashion Week or anything like that when I left, but now it's like an incubator for young creatives and bloggers, which makes starting a creative business here much easier."
So Picou started Kismet, which means "destiny" or "fate," a brand on a mission to blend into the fashion world just as easily as its products—which also include lipsticks and illuminators—do into the skin. The burgeoning creative scene sparked partnerships with regional fashion bloggers and artists like Krystal Faircloth and Ciera Holzenthal, who designed the brand's packaging. In the end, Picou wanted to create a beauty line that enhances personal style as much as a colorful dress or a shocking pair of shoes.
"I even got my license as a makeup artist to help educate myself more on what to look for in products that I could develop," she says. "I wanted to be able to offer makeup-artist-quality products for everyday women."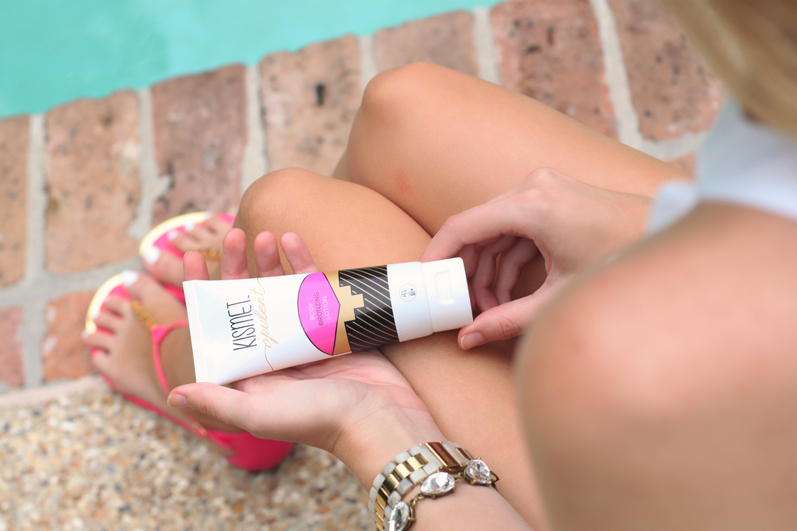 ---
July 2013 saw the launch of Opulent, the bronzing lotion that was the first product with the Kismet name. In an effort to redirect people from harmful tanning beds and sun rays, Picou decided that 10 percent of all Opulent proceeds would go toward skin cancer research through the local Lauren Savoy Olinde Foundation.
"I had heard about Lauren's passing because she went to LSU at the same time I did," Picou says. "Cancer is so horrible, so I can't say no to anything that might help prevent it or educate people about prevention."
And that's just one of several causes Picou supports through sales and donations. She is also particularly fond of donating proceeds and products to You Night, a yearly New Orleans fashion-show-slash-empowerment-program walked by cancer survivors.
"Last year I created a lipstick for the models, and half of the proceeds went toward You Night," she says. "I cry every year. It's just so touching to see these women happy and built
up again."
In fact, Picou says her desire to give back to the community is one of the main reasons she started Kismet in the first place. After realizing that companies could do more to help, she knew that her brand would be a service, not just a product.
"I just wanted to make some sort of difference, because that's what this life is all about," Picou says.
Picou's vision for the future of her company includes expansion plans and a continued focus on providing high-quality, fashion-forward makeup that competes with more expensive brands.
"My products are already paraben and gluten free," she says, "and I'm definitely trying to include more natural ingredients. I'm also working on more facial and body products."
As she faces this promising future, Picou's one true goal remains the same.
"Everybody has a struggle they're going through, no matter what," she says. "So whatever I can do to help the community and encourage creativity, I'm totally down for it."