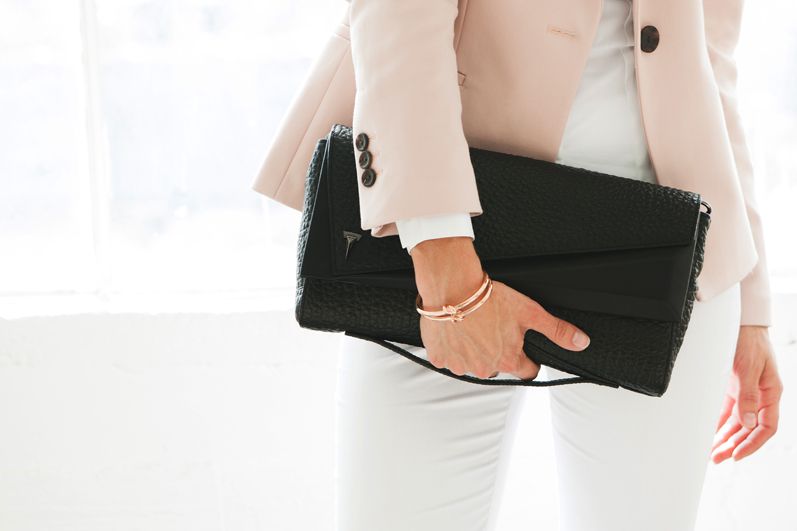 In the bag: Justin Gloston has an eye for accessories
Baton Rouge native Justin Gloston worked his way up through the ranks to glean experience and gain an eye for design
---
Justin Gloston's journey from LA to L.A. is the stuff Hollywood blockbuster tall tales are made of: In his last semester of graduate school at Bauder College in Atlanta, a small-town boy lands an internship at a major design label; on the last day of the internship, he wanders down a hall where he's not supposed to be, enters a room, and discovers his passion for handbags. Cue the music and the dramatic camera angles as his eyes sweep over bolts of beautiful fabrics, swatches of leather, bins of clasps and hardware, sequins haphazardly covering floors and work surfaces, and two lone designers sketching away. He chats with them, offers to help clean and organize the room. On the way out, nervously, he hands his sketchbook to the designers in the handbag room.
"Two girls came running down the hall a couple hours later, clutching my sketchbook in their arms, and asked if I could come see them for a minute," Gloston recalls. "They said, 'How would you like to move to L.A.?'"
That intern's bold move parlayed into a three-year stint as an associate handbag designer for BCBG Max Azria in California. "It was a great experience, and I learned a lot about the industry," says Gloston, a Baton Rouge native and LSU graduate, adding that he fell in love with the experience of seeing supermodels on the runway wear his work. "It was a great accomplishment," he says. "But it was time to move on. I felt like I went as high as I could go at that time."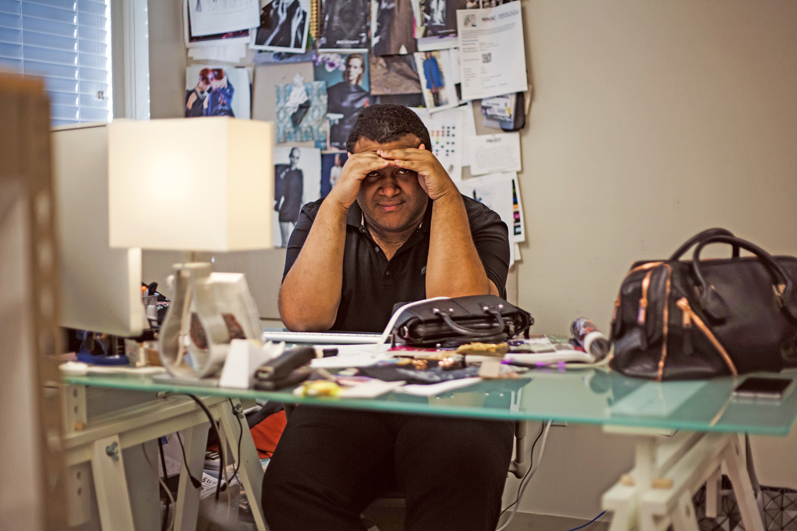 ---
Gloston began working in the importing sector of the fashion industry, where he designed and developed products to be manufactured overseas then imported to be sold nationwide in stores like Target and Charming Charlie. "I learned the business side of fashion, which is very difficult. I got to travel a lot, all over Asia—China, Hong Kong, Korea," he says. Though he didn't know it yet, those relationships with overseas manufacturers would serve him well down the line.
Gloston then went on to design handbags for clothing chain Forever 21. "I got to see how it works at a huge fashion conglomerate," he says. "Whenever a trend is happening, they want it in stores within two months."
As e-commerce truly became the way of the world, Gloston took a job at online fashion retailer JustFab to learn the marketing aspect of the business. "That's something I needed to know," he says. "How do you get people to your site when you have no physical store anywhere? People can't touch it. It's all in the marketing. It has to feel real to someone." But he came to realize the downside: Companies were ordering by the thousands, and some pieces come out not quite right—or not even functional.
"Some places take that bag from Chanel and water it down so that the quality isn't there. I want to offer that great, quality bag for a perfect price point," says Gloston. "I want to give that $800 bag to every girl without that financial sacrifice."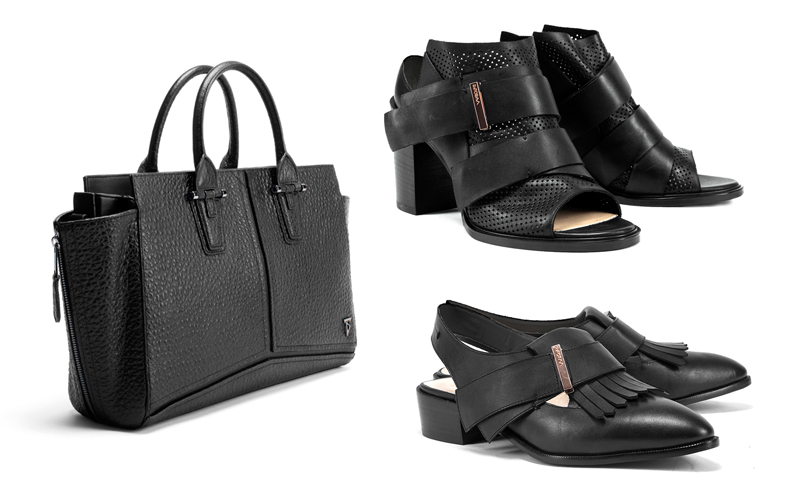 ---
Gloston struck out on his own with that goal in mind. His company, R3FORM, creates and manufactures "small batch" luxury goods—handbags, jewelry and shoes—and sells them on his website. "I want to focus on the details and make sure each piece is a really well-crafted piece," he says. "I don't want to create swarms of bags and some of them have issues." You won't find any fake zippers or cheap materials with an R3FORM product. "Everything is functional, everything is there for a reason," he says. His luxury bags feature printed linings and hardware emblazoned with the brand's name. Each collection is special and unique, he says. And when it's gone, it's gone.
His present-day products would not be possible had he not spent a decade building relationships with factories overseas that are now willing to support him in small orders. All those previous jobs paved the way.
These days, Gloston lives in a former subway terminal building in downtown Los Angeles, and he simply walks downstairs daily to his office, which is located on a floor below. Although R3FORM does not have any additional employees, his company includes a number of people Gloston considers to be on his "team," like the photographers, graphic designers and others who help with product creation and promotion. His workdays often run well into the night, when his factories on the other side of the world are beginning their runs. "I can do that all night long, drawing and working on packages."
Though his foray into handbag design may have happened by chance, it's dedication to high standards and determination to persevere, not Hollywood-esque overnight success, that have made this designer one to watch. "We want to create something different yet recognizable," Gloston stresses on the R3FORM website. "We want to return the focus back to design, details and quality."