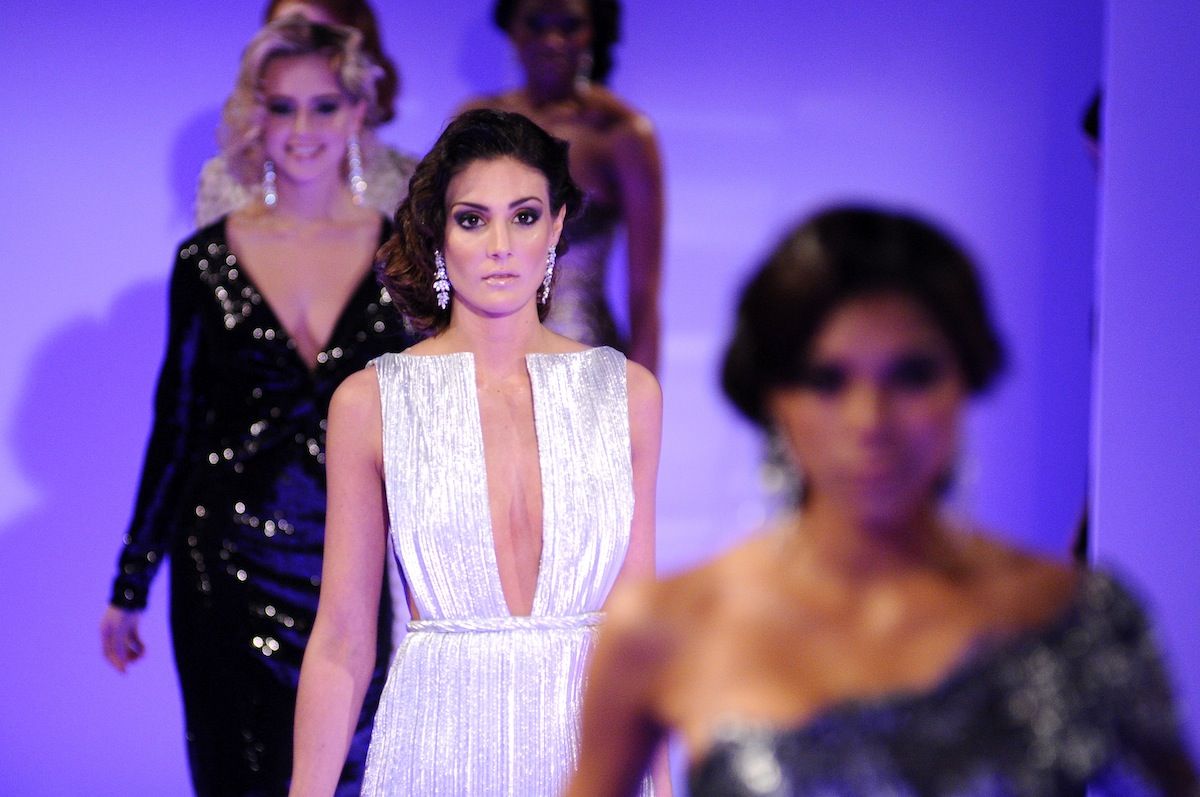 Haute pursuit: A couture designer's global influences
International influences and an interior design background inspired Pedram Pasha Taheri to launch a career in couture
As a boy growing up in 1980s Tehran, Pedram Pasha Taheri found himself intrigued by the world of fine design. "As young as 4 or 5, I paid a lot of attention to the interiors of houses," Taheri says. "I always had an opinion about what my mom was wearing. Even her friends would ask for my perspective on their outfits."
It was an education in opulence received at an impressionable age, and his culture's taste for the extravagant was not lost on Taheri. "Persians are very much into luxury," he explains. "My aunts would travel to the United States to buy gowns, and everyone paid so much attention to who was wearing Gucci or who was wearing Prada."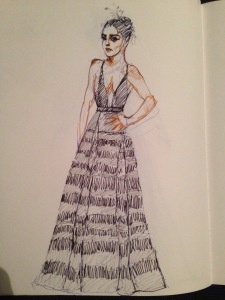 Though he and his mother left Iran for Louisiana when he was only 13, that early style indoctrination underlies Taheri's current incarnation as a couture eveningwear designer. Now 32, he presented a capsule version of his first custom collection in February at New York's Couture Fashion Week, but he saved his grand debut for Fashion Week New Orleans in March, when 20 show-stopping looks appeared on the Crescent City runway.
"I'm excited to have the big introduction of my collection in New Orleans," he says. "This area has really embraced me, and it's just been very humbling and very nice."
The path from precocious young Iranian design buff to Baton Rouge-based couturier has been an unusual one. Taheri holds a degree from LSU in interior design and initially envisioned a career focused on embellishments for the home. He served as manager of the Rug Store, where he dabbled in custom rug design, before moving to Los Angeles for a stint as a clothing stylist to athletes, film-industry executives and other high-profile clients. "That pretty much got me into the field of fashion," he says. "I've always had the passion for it, but learning the ins and outs of the business made me want to do it on my own."
After moving back to Baton Rouge, he set out in earnest to find the tools to launch his own fashion brand. Inspired by heavyweights like Jean Paul Gaultier and Elie Saab, he wanted to make clothes with fine workmanship and elegant details, so the world of haute couture was a natural fit. Pedram Couture was born. "I always wanted to create more of a red-carpet look—something that's a little out of the ordinary," he says. "Ready-to-wear just wouldn't show who I am as a designer as well."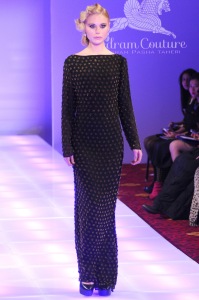 The next step was to hire dressmakers who could execute his vision. He cobbled together a small team of skilled seamstresses in Baton Rouge and the New Orleans area, including one who once sewed for a couture house in Milan and another who has a Parsons design degree and experience working for Donna Karan. "We work so well together," Taheri says of his dressmakers. "The sketches and measurements I provide, with very minimal tweaking, become masterpieces."
Taheri's couture clients are drawn to his provocative but sophisticated silhouettes. Plunging V necklines are balanced by full skirts; long-sleeve boat-neck gowns hug the curves of a woman's body. More and more women are also choosing to wear Taheri creations for their personal red-carpet moments—their wedding days. "My typical client is anyone who would like to look her best, look different, look glamorous," he says. "She doesn't want to look like anybody else."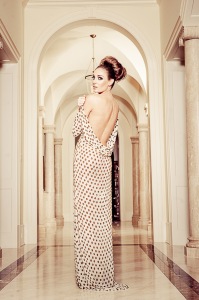 To achieve that unique elegance, Taheri often uses distinctive fabrics created by famous fashion names like Chanel and Valentino. "It's not necessarily the brand name that I'm after," he explains. "It's that they're unique and luxurious, with incredible hand-beading or other details."
He purchases these exclusive textiles in small quantities from sources in New York or even from Paris, thanks to the buyers at New Orleans' Promenade Fabrics who keep him in mind on their overseas expeditions. "I might only get enough for one gown, but that's what makes each piece unique," he says.
Unveiling his first collection in America's fashion capital, New York, was a big leap for the young designer, but a calculated one aimed at bringing his looks to a broader audience. His Couture Fashion Week show was greeted by positive press exposure from international TV shows and magazines, including a segment on Persian-language Voice of America that has led to "many emails and likes on Facebook." Taheri's sleek style also piqued the interest of other fashion show directors in attendance, and he hints at the possibility of showing in the Hamptons this summer.
"I definitely made some great connections," he says. "I expected Couture Fashion Week to be grand, and it really was a great experience."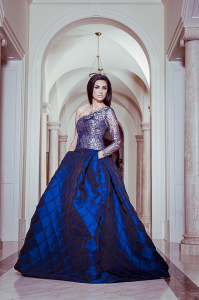 Closer to home, Taheri will follow his New Orleans show with a foray into Baton Rouge society by dressing honorees and donating a gown for the silent auction at this month's Best Dressed Ball, benefiting the American Cancer Society. He's also keeping an eye farther afield, having forged a connection with Shahs of Sunset star Lilly Ghalichi and creating couture garments for her and her friends.
"I'm beginning to get into that California scene, I guess you could say, but I'm just starting out, so I don't want to rush," he says. "My vision is just to go as far as I possibly can. I'm really enjoying this time, and I can't wait to see what happens next."