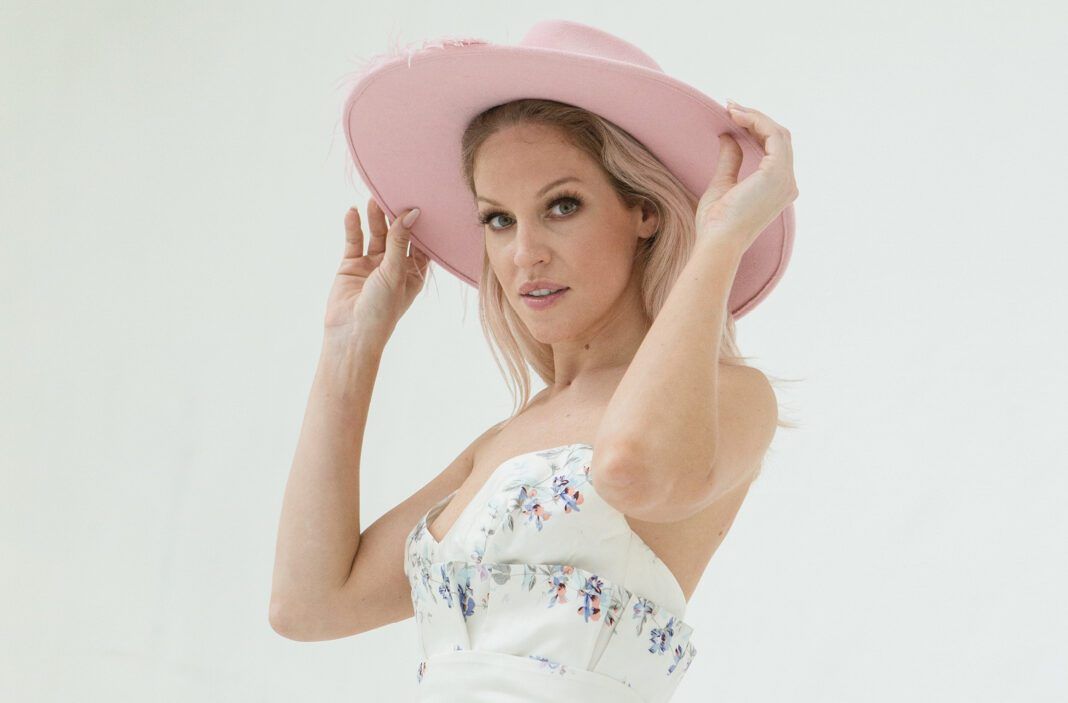 Halo Mimi hats can be found on celebrities, models and average Louisianans alike
---
Creating clothing designs as a kid? That's normal. However, not many people go from cutting clothing in elementary school to building a booming business. But Mimi Holaday, milliner and founder of custom hat business Halo Mimi, started creating at a young age and just never stopped. Now, her designs are being worn by celebrities and showcased on runways from New York to Los Angeles.
A New Orleans native, Holaday was displaced by Hurricane Katrina as a freshman in high school. Earning a business degree from Virginia Commonwealth, Holaday went on to attend fashion school at the Fashion Institute of Design & Manufacturing in Los Angeles. Following school, she worked for lingerie brand Wylie Wilson and contemporary knitwear brand RVN NYC. She also attended a graduate program through the Fashion Institute of Design & Manufacturing called the International Manufacturing & Product Development program, where she traveled to Italy, China and Paris to learn about product development, from idea to store racks.
"We visited lots of famous couture design houses in Paris and took an embroidery class at École Lesage, which is iconic for working on lots of beaded embroidery for all the biggest designers," she explains. "In Milan and Hong Kong, we visited manufactures to learn about factory construction and the product development process of the fashion industry."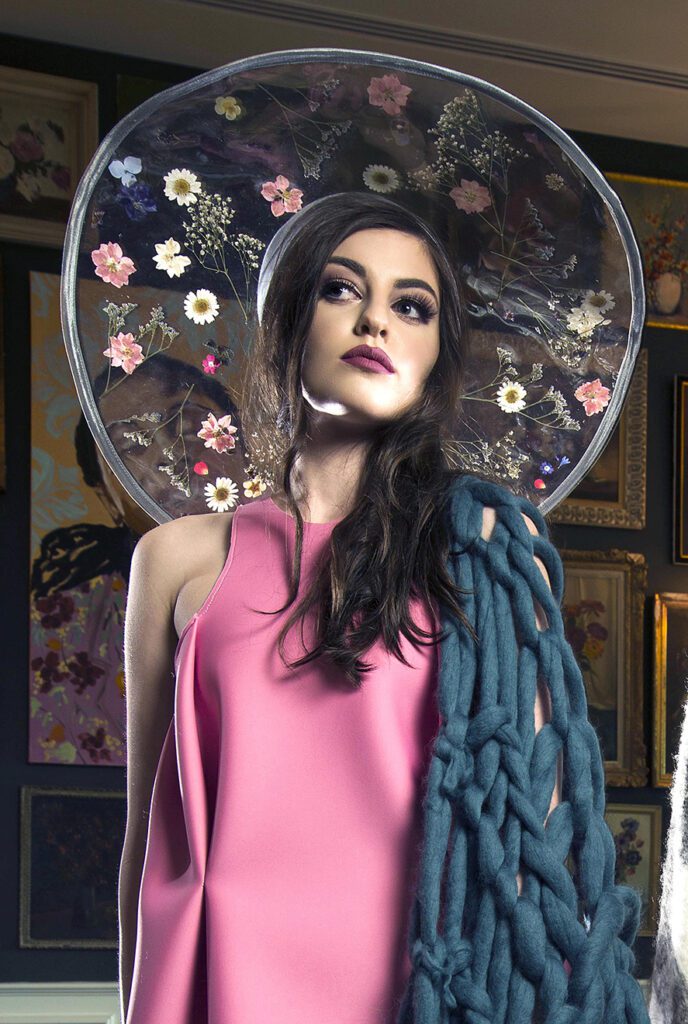 These experiences abroad only contributed to the wealth of inspiration Holaday was already drawing from. She credits her family in large part for bringing her into the world of fashion.
"My mother was a very elegant lady and a former model. Her relationship with famous New Orleans designer Yvonne LaFleur and her extensive wardrobe of beautiful clothing inspired me," she says. "My aunt Nancy was a bit more eccentric and had lots of wild fashion pieces. She introduced me to global designers as a child. The combination of these women influenced me in childhood."
Even the name of her business, Halo Mimi, is a nod to her childhood and family connections. Holaday recalls, as a child, putting her hands over her head and making the shape of a halo. Her mother would quickly object, noting that Holaday wasn't as innocent as she was trying to let on.
After moving back down south from Los Angeles, Holaday lived in Baton Rouge for four years. During that time, she built her first collection of both clothing and accessories for the New Orleans Fashion Week Top Design Competition in March of 2017. It was there that she won first place and the Gambit People's Choice Award. Just a few months later, in September of 2017, she officially launched her hat line, Halo Mimi.
"I've been collecting hats since I was a child, so my skill set for design and personal passion for hats encouraged me to seek out millinery training by Jane Smith, a fashion theater and custom designer from London who has since retired," Holaday says.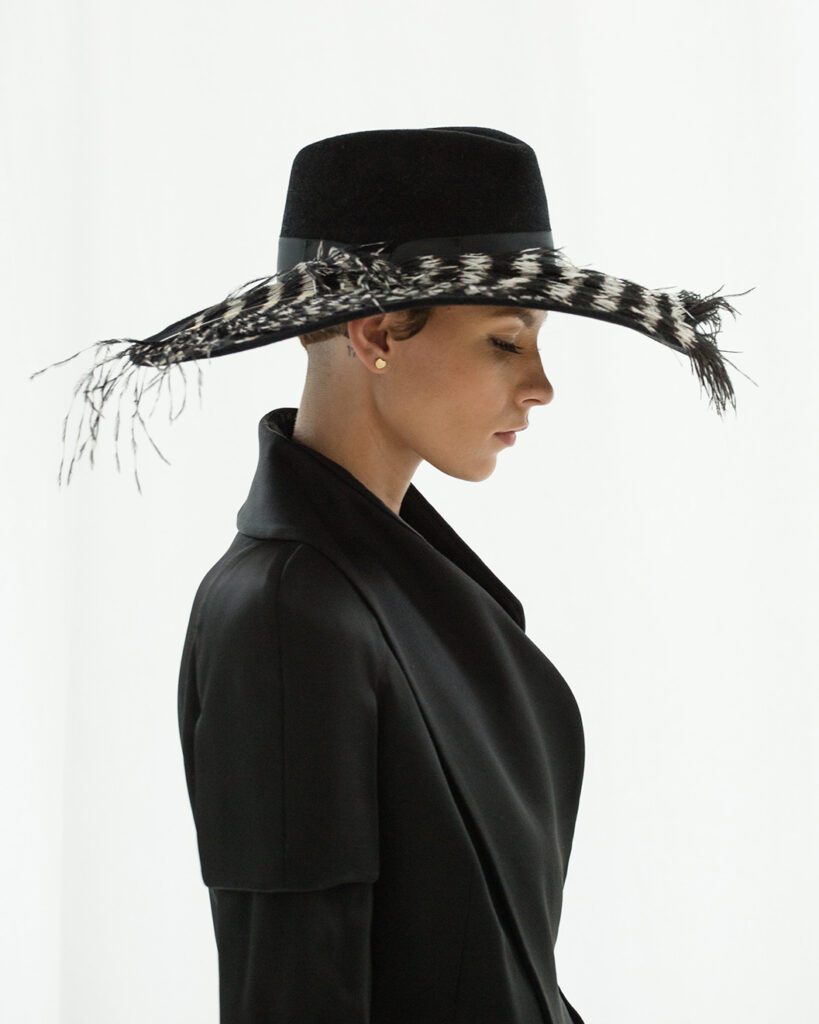 This foundation allows Holaday to produce hats that effortlessly blend high-quality materials and practices with the fun of costuming, something that is engrained in New Orleans culture.
"New Orleans music and Louisiana culture has definitely impacted my personal style, but it also encouraged me to make what was not readily available," she says. "New Orleans is a famous place to purchase unique Southern-style hats. But I wanted something high in quality that didn't have such a dated, old-fashioned look."
Collaborating with clients on one-of-a-kind, custom creations, Holaday's brand is centered around letting the unique style and personality of wearers shine. She does this through utilizing high-quality materials and out-of-the-box elements like leather and cut outs.
Celebrities like Gigi Hadid, Ashley Longshore and Billy Porter have all been seen wearing her pieces out and about. But while she makes hats that can be worn on the daily, her couture pieces are more avant-garde for costume, themed events and, notably, the heads of models waltzing down runways across the country, as she has played a part in shows at both New York Fashion Week and Los Angeles Fashion Week.
In the future, Holaday hopes to offer more product lines like clothing and handbags. However, hats, especially those custom ones made in tandem with customers, are something she says will always remain central to her business. Just like those early experiences with her mother and aunt that sparked her initial interest in the fashion world, interactions with clients allow her to grow and evolve constantly through new inspirations and experiences.