From modern brides to vintage vibes, Grace Chetta stitches her own place in the fashion design world
---
Armed with a recent MBA and her ambitious "little kid dream," local fashion designer Grace Chetta feels she has the confidence and tools she needs to turn her side hustle into a flourishing full-time business. Through her label, Gretta Garments, Chetta uses vintage and local fabrics to create sustainable ready-to-wear clothing and custom bridal gowns.
Like so many young girls, Chetta enjoyed drawing Barbie doll clothes using stencils from a fashion design kit. Pretty soon she stopped using the stencils and would draw the outfits freehand. That's when her dream of becoming a fashion designer started to grow. 
As the youngest of four children, she also had a lot of hand-me-downs that she would transform to match her own style. When it came time for college, Chetta attended LSU, majoring in textiles, apparel design and merchandising. She landed great internships with Baton Rouge native wedding gown designer Suzanne Perron in New Orleans and Vera Wang in New York City, and then was offered a job with Perron after graduation.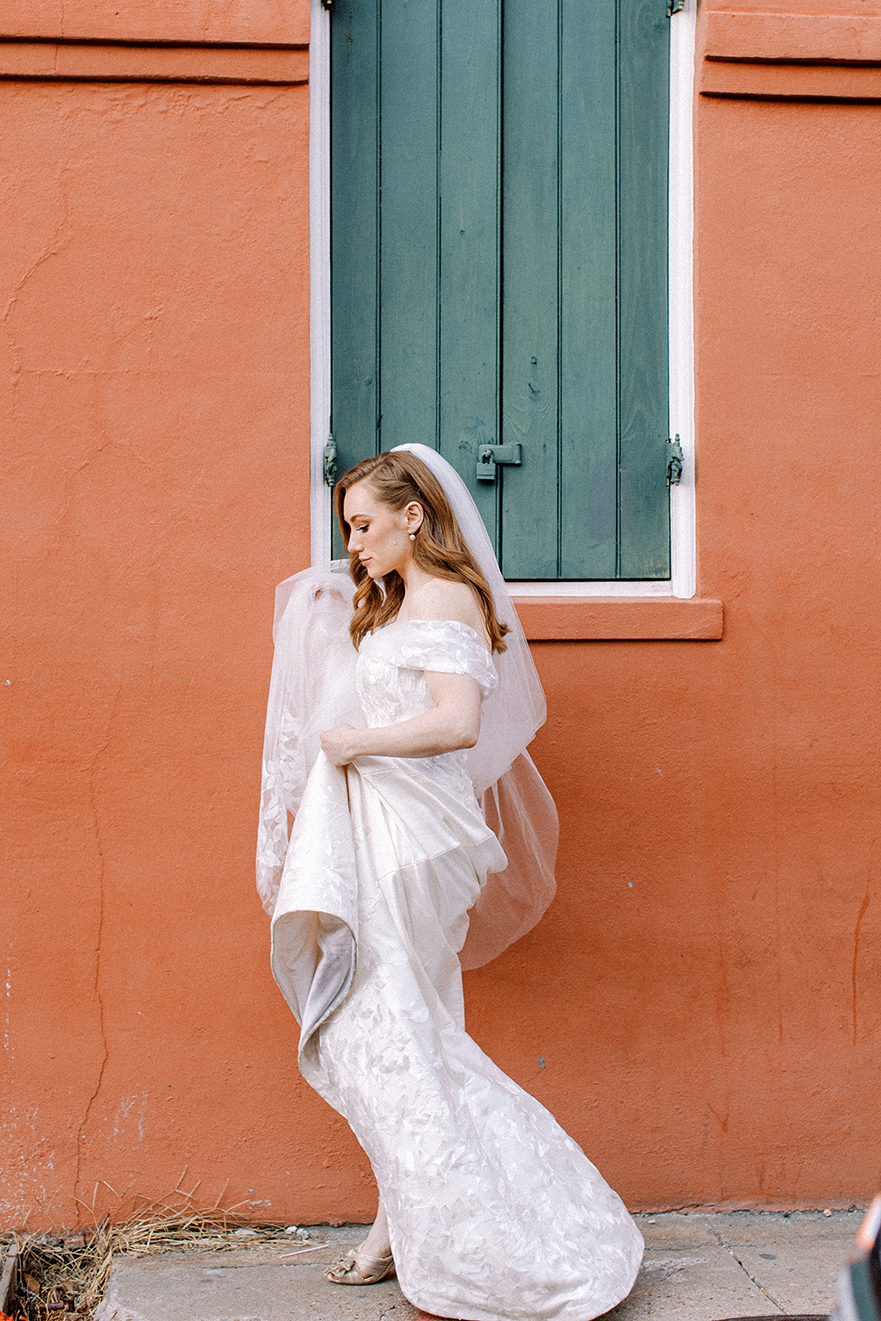 "Having my own line was always a dream," Chetta says. "It got to a point where it was a now or never thing." 
Chetta says she learned so much from Perron about making custom wedding and debutante gowns, but she didn't intend to take her business in that direction. She enjoyed creating women's ready-to-wear fashion out of vintage fabrics. Then a friend reached out and asked Chetta if she would make her wedding dress.
"I've found I love doing wedding dresses and working with brides—interpreting their style and creating something that makes them feel like themselves and feel good," she says.
She started working on Gretta Garments in 2018 and was planning to move back to New Orleans. Then, the COVID-19 pandemic hit, and Chetta decided to change directions and enter the Flores MBA Program at LSU instead.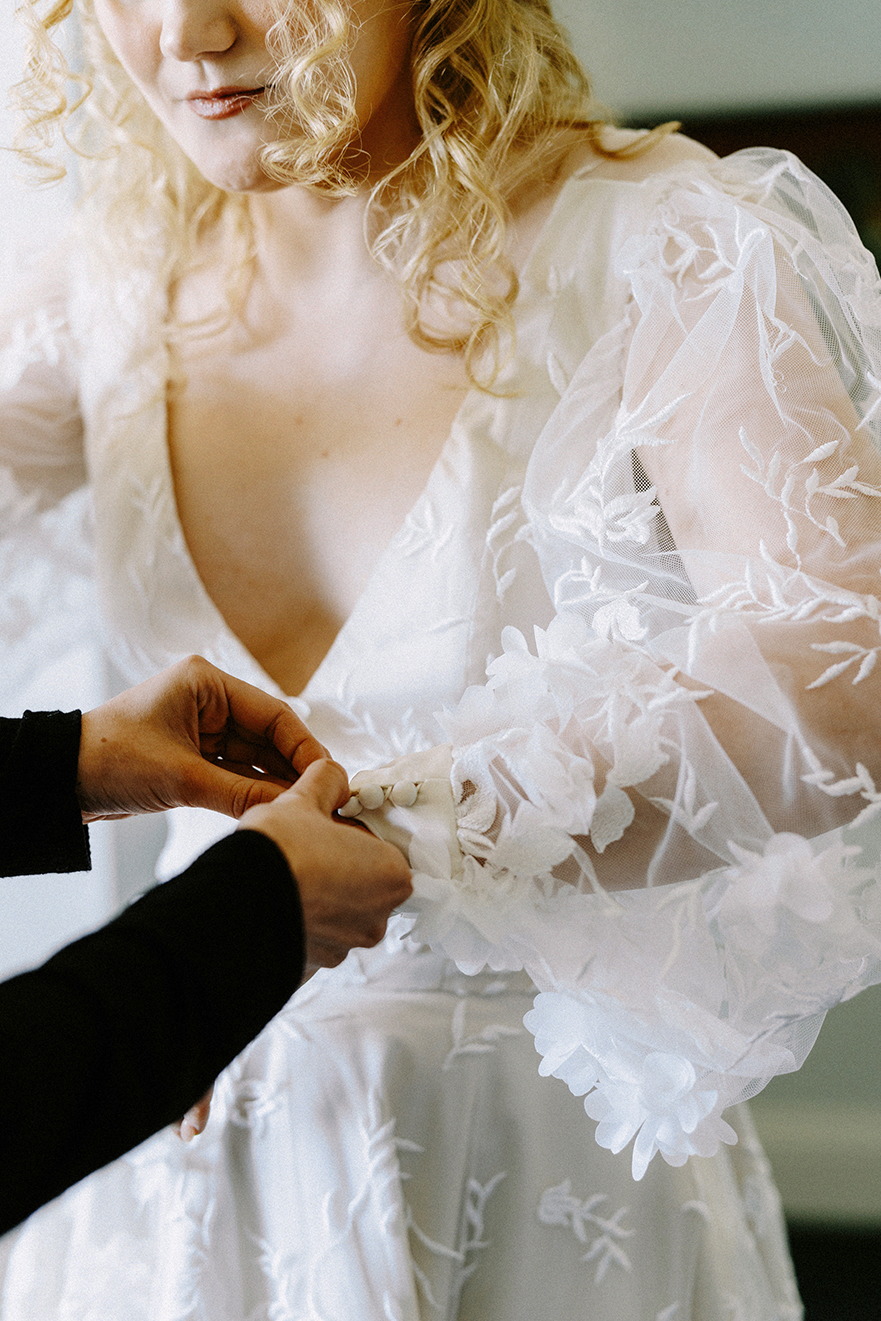 "I didn't feel like I had a lack of creativity. Moving forward in my business, the places where I felt lost were the business aspects," she says. "I was never one who was good at math. I had math anxiety growing up. Going through the MBA program, I proved to myself I can do it."
Although she notes that it was a weird time to be at LSU, she says the program gave her the confidence to do what she's doing now. The program had a large focus on networking, but LSU did a great job of filling in the gaps, she says.
Currently, Chetta has a studio in her home where she meets with brides and does her sewing. She has several brides lined up already for the upcoming year. "I value the personal interaction," Chetta says.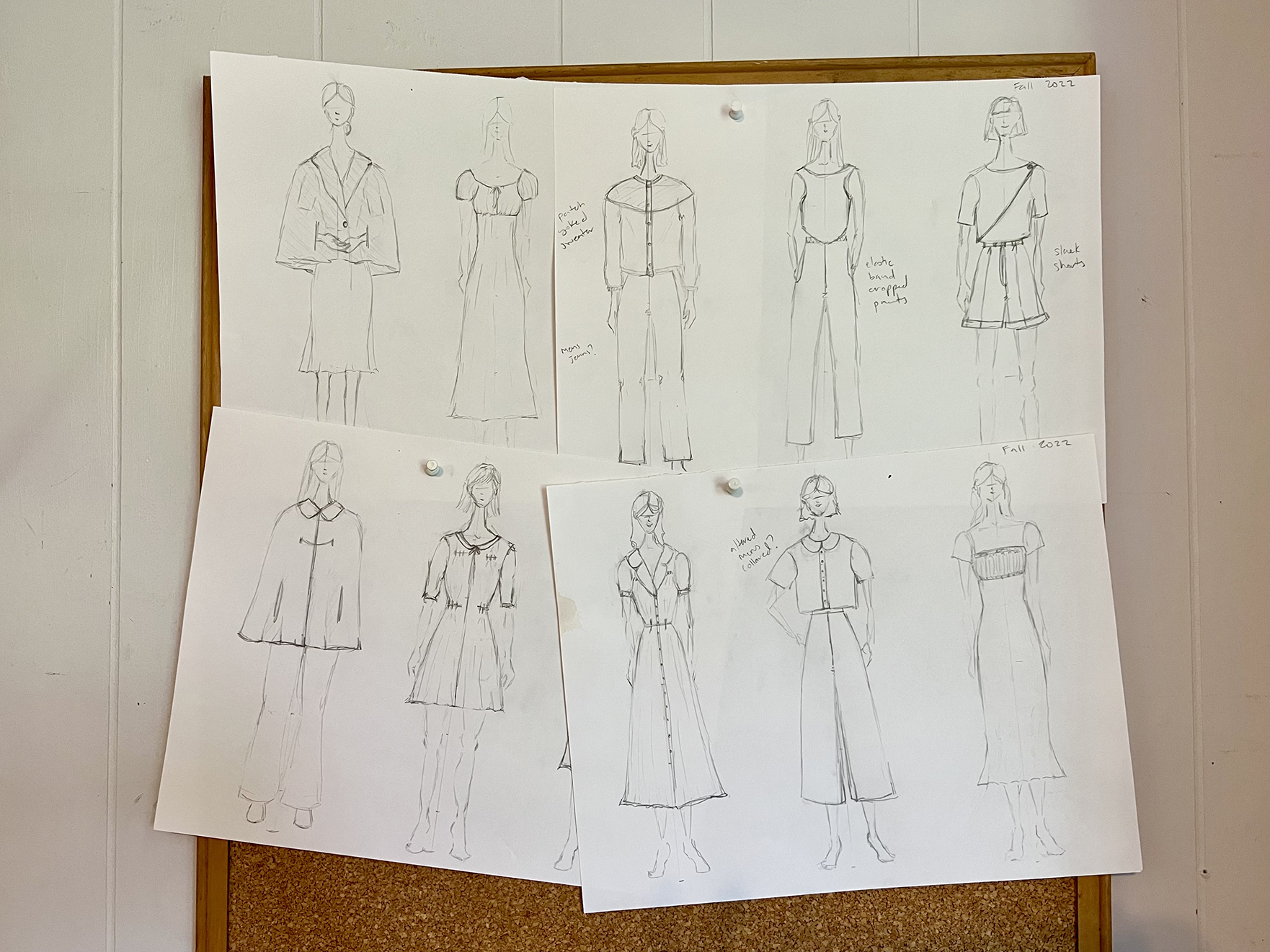 Every bride is different, she says. Some know exactly what type of dress they are looking for, while others just have a certain vibe they are aiming for and maybe an inspiration photo. "I always draw from vintage inspiration," she says. "I want to make sure the dress feels high quality and authentic to them."
During the dress-making process, Chetta creates an initial sketch, takes measurements and then creates a mockup with multiple fittings to get a perfect fit. There is plenty of wiggle room throughout the process to ensure everything is just right. "I want to make sure they feel satisfied with their gowns," she says.
This fall, she also plans to work on a 1940s-inspired women's ready-to-wear collection. She found her inspiration after discovering her great-aunt's photo album from the '40s filled with pictures showcasing life in Baton Rouge and, of course, the fashion of that decade.
In the future, Chetta says she will be looking for sewing help and someone to help with marketing. "Something my MBA gave me was the confidence to manage a team," she says.
The designer's next big dream is a storefront with boutique-type shopping. "I'm not sure how long it will take to reach that goal," she says, "but I'm going to keep working toward it."